We get it—deciding to enroll in an online degree program can be intimidating. You want to learn everything you can about the program so there are no surprises once you start weekly coursework and projects. If you're reading this, you most likely know that business management is a versatile degree, offering graduates many career pathways. But, what does a 100% online UW-Parkside Business Management course look like? What exactly are you expected to complete each week? And, how do you interact with classmates and instructors in a virtual classroom setting?
Below are the answers to all of these questions and more. This is your course inside look at Business Management MKT 355: Buyer Behavior.
What will I learn in the course?
Business Management MKT 355: Buyer Behavior examines theoretical and applied research concepts in the buying decision processes for households, businesses, nonprofits, and government organizations. Students will learn how these buyer behaviors relate to development, implementation, and assessments of marketing strategies. Additionally, the course covers contributions from social and behavioral sciences.

By the end of the course, you will be able to:
Understand consumer behavior concepts

Apply consumer behavior concepts to real-world strategic marketing management decision making

Interpret consumer behavior concepts and their ability to make you become a better consumer

Explain social and psychological factors and their influence on your behavior as a consumer

Analyze use of the Internet, E-commerce, and information technology concerning the changing consumer marketplace

Discuss the importance of ethical behavior on the part of marketers
What will the lectures be like?
The course comprises 14 lessons that span 15 weeks (1-2 lessons per week). Unlike an on-campus, in-person program, you are not required to attend a lecture during a specific date or time. Instead, you learn asynchronously—choosing what time works best for you to complete the weekly lesson(s) and accompanying readings, videos, and discussion assignments.
You can start and stop a reading, narrated PowerPoint slides, or video on your own schedule within the lesson. Later on in the course, you can go back and reference content as many times as you need to reinforce the material.
RELATED: Compare the UW Business Management Degree to its Sister UW-Parkside Program
What types of assignments will I complete?
The number and variety of assignments may vary from course to course within the UW-Parkside Bachelor of Science in Business Management program. A typical week may require readings, and/or video lectures. These textbook chapters, videos, and other learning materials focus on the week's lesson(s) and prepare you for assignments, projects, group discussions, and quizzes.
At the start of each weekly lesson, there is an overview with bullet points breaking down the various concepts you will be learning. There are also clearly defined objectives that you are expected to understand and apply by the end of the week.
Additionally, you'll be assigned two quizzes and two exams throughout the course that test your knowledge of the concepts you've learned. Each quiz or exam will cover content from 2-3 lessons.
What else will I do in the course?
At the beginning of the course, you will be assigned to a group to work on a semester-long Instagram Project. Your group will create a public Instagram account and choose a consumer behavior topic to analyze. Some topics include:

Analysis of how sensations such as vision, smell, sound, and taste are used to motivates purchases

Analysis of how marketers are utilizing user-generated content to market their products

Analysis of the self-concept and how various marketers appeal to the different types of self
By using your group's Instagram page, you will "save" Instagram user-generated visuals, videos, and interactive elements that relate to your chosen topic.
To complete the project, your group will write a research paper that examines your chosen topic, where you reference credible outside sources and social media examples.
Who is the instructor?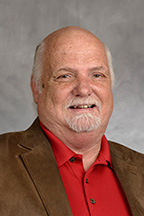 Dr. Peter Knight is a professor at UW-Parkside and teaches in the 100% online UW Business Management program. He earned his bachelor's in commerce-marketing from University of Calgary, his MBA in marketing from McMaster University, and his Ph.D. in management with a marketing emphasis from Carleton University. 
With more than 18 years of experience in academia and 25 years working as a marketing generalist, Dr. Knight brings his subject-matter expertise into the MKT 355 Buyer Behavior virtual classroom. He has authored and co-authored more than 50 peer-reviewed journal and conference publications on marketing and business subjects, and has taught 100+ undergraduate courses. In addition to teaching, Dr. Knight leads the award-winning UW-Parkside Sales Team, which competes in six undergraduate and graduate National Sales Competitions to provide career development opportunities for sales students.
RELATED: Professor of Finance Motivates UW-Parkside Business Management Students to Look Beyond the Numbers
Do students in the course interact?
Yes. Students interact and work together in the semester-long Instagram group project, along with sharing ideas through graded discussions submitted on Canvas, the program's learning management system.
You can also collaborate, ask questions, and have general, non-assessment discussions in the virtual Student Resource Lounge. Many students are surprised to find that they get to know their instructors and classmates better online than in a traditional, in-person classroom setting.
How much do I do in one week?
Your time commitment varies depending on how much previous educational and/or professional experience you bring into the program, as well as your work and life schedule.
In addition to the UW Business Management academic directors and other resources offered by campus partner, UW-Parkside, the UW Extended Campus Student Services team is made up of Student Success Coaches. Your individual coach offers support for academic, coursework, graduation, and personal needs—guiding you through the program.
Have questions about Business Management MKT 355: Buyer Behavior or the 100% online UW-Parkside Business Management program, offered in collaboration with UW Extended Campus? Check out the program curriculum page or contact an enrollment adviser who is available to help with any questions you may have. Call 1-877-UW-LEARN (895-3276) or email learn@uwex.edu.