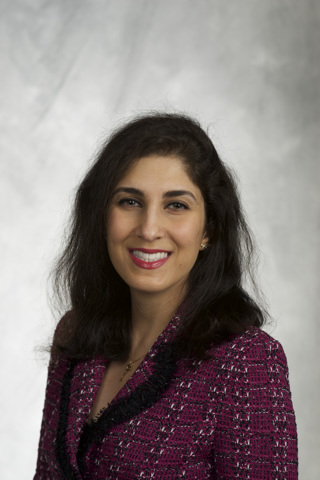 From a young age, discussing gas prices and supply and demand issues with her dad at the dinner table was a regular occurrence for Dr. Sahar Bahmani. Listening to her dad's passion—an economist and professor at UW-Milwaukee for almost 40 years—fueled her interest in how economics applies to virtually everything. An innate appetite for learning took Sahar from dinnertime discussions to earning her Ph.D. in economics from UW-Milwaukee at 26 years old. 
Sahar is a professor both in the UW-Milwaukee MBA program and a professor of finance at UW-Parkside for the past 10 years, where she is a faculty member in the online MBA program and in the 100% online UW-Parkside Bachelor of Science in Business Management (BSBM) program offered in partnership with UW Extended Campus. In the past, she has taught in the MBA program at Marquette University, as well as the business school of UW-Whitewater, MATC, and Cardinal Stritch University.  
Along with her 18+ years of teaching experience, Sahar has published more than 50 research papers ranging from topics such as assessment tools for online classes to macroeconomic determinants. Last year, she was selected to participate in the UW System Certificate in Online Learning program, which focused on UW faculty earning a mastery credential for online teaching.
UW Extended Campus connected with Sahar to learn about her work in BSBM and what students can expect from her FIN 330: Managerial Finance course:
How did you get involved in the Business Management program?
I am super dedicated to the UW System. I spent eight years, total, as both an undergrad student at UW-Madison and a graduate student at UW-Milwaukee.
I got involved with the BSBM program because I have been teaching online since 2003, so teaching in a 100% online format was a natural fit for me. I also found value in teaching the FIN 330: Managerial Finance course. One of the course's primary objectives is to provide managers, or those aspiring to that level, with the understanding required to effectively manage the financial decision-making process. Understanding the operations of a firm or a specific capital project from a financial perspective is critical to being a well-rounded manager.
What fuels your passion for economics, finance, and teaching?
My passion lies in current events—everything that's occurred over the past year or two really keeps me engaged and interested. This is because there are so many conversations to be had, whether it's with fellow faculty members, family, friends, or students.
For example, we've had a big change in the presidential administration, and any time there's changes in the government, that impacts government spending. Also, the recent $1.9 trillion stimulus package has been dominating the headlines. All of these financial events are important and happening in real time, which makes teaching so much more interesting.
Have you seen your students become more engaged with the FIN 330 topics because of current events?
Absolutely, yes! Students were so excited when the semester started in February 2021, because that was when the GameStop and AMC shares within the stock market were climbing. Every student was super engaged because they wanted to understand why a company's stock could succeed when there are barely any physical branch locations.

Get Program Guide
Learn more about our 100% online degree and certificate programs.
What is your favorite part about teaching FIN 330?
The use of current events is probably my favorite. Then, a close second is the use of discussion boards, as well as the main project of the course, which looks at the valuation of a business. 
When teaching an online course, there are three major aspects that relate to quality: 1.) student-to-student interaction, 2.) student-to-content engagement, and 3.) student-to-instructor connection through feedback. The student-to-student interaction is captured through the course's discussion board where I ask students to write responses and connect with their peers about certain subjects. This past week, I asked them to pick the top three stocks that they are going to shop for themselves and to explain why. It is fun to learn about what companies they see as investment opportunities, all while building connections with each other.
Can you tell us about your selection to participate in the UW System Certificate in Online Learning?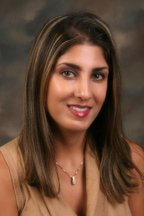 As the demand for online courses, programs, and certificates continues to increase, I want to stay up to date. As an instructor, I don't want to lose the learning mindset. I know the more I learn, the better I can teach.
Participating in the UW System Certificate in Online Learning was very beneficial for faculty to learn what students want from an online course. Additionally, in 2018, I became a Certified Quality Matters Course instructor and have reviewed the online courses of my own peers at UW-Parkside, as well as online courses for Texas A&M International University, Florida International University, University of Southern Indiana, and Athens State University. More recently, this year (2021), I earned the Certificate in Advanced Effective College Instruction from The Association of College and University Educators and the American Council on Education and the University of Wisconsin System Canvas Certified Educator Program Certificate as a Certified Educator in Higher Education.
What can students expect from you as a professor in an 100% online degree program?
My FIN 330 students can expect a great deal from me. With my own personal video introducing myself at the beginning of the course, I establish a social presence in an effort for students to get to know me as an instructor and as a person. I want to dispel their doubts and anxieties about taking the course. This video also serves to clearly show what is expected of them, what they can expect from me, the layout of the course, and what topics we will go over through the semester. Students can also expect weekly announcements from me clearly listing what chapters we are covering that week. 
I am always accessible. I always respond. I'm very dedicated to my students, and I understand that adult, nontraditional learners are juggling a lot—whether they're caretakers to elderly parents or taking care of young children. I think it's important to always help students whenever they need it, even if it's just helpful hints and suggestions on how to tackle a problem.
Why should prospective students consider the Business Management program?
What makes this program special and gives students a leg up as they graduate and continue into their careers is that the faculty is extremely dedicated. UW System provides faculty with the opportunity to learn through certifications and badges in online teaching, which all comes back to the quality of education for the student.
My ultimate goal is for students to succeed in the course and the program as a whole. You will be supported by faculty who really care and are just as interested in learning as you are.
Want to learn more about how expert faculty members and instructors, like Dr. Sahar Bahmani, teach and prepare Business Management students for careers in the field? Check out the program's curriculum or contact an enrollment adviser at 1-877-UW-LEARN (895-3276) or learn@uwex.edu.