Editor's note: This feature was written in 2015 about now former UW Health Information Management and Technology program director, Frank Waterstraat, who served in the position from 2012 to 2015.
---
It was the mid-70s. Gerald Ford sat in the oval office, Atari was big, Bill Gates had just founded Microsoft, and no one had seen a Star Wars movie yet. It's also when Frank Waterstraat started his career in health information management (HIM). Over the next four decades, he would witness the entire evolution of the field—from paper to digital.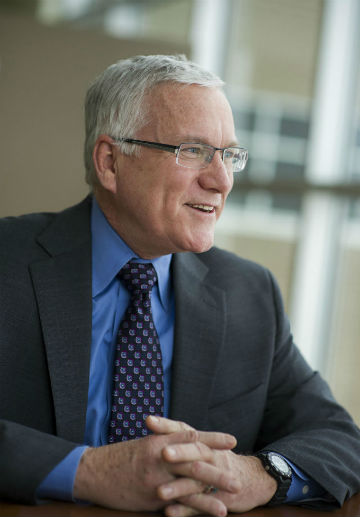 Fast forward to 2015. Waterstraat has a Ph.D., an RHIA, and is the program director of the University of Wisconsin Bachelor of Science in Health Information Management and Technology. Under Waterstraat's leadership, the degree program has grown quickly—enrollments were up 116 percent in the last year alone.
If you ask him about the HIM field, he'll likely launch into a passionate speech about the power of big data and how it can be used to improve population health, predict outcomes, reduce cost, and more.
Waterstraat says looking back, HIM couldn't have been a more perfect fit. Working in the profession has allowed him to pursue his love of data analytics and process improvement in an ever-changing environment that ultimately focuses on improving the quality of patient care.
However, Waterstraat didn't always know that he wanted to pursue a career in HIM. His first bachelor's degree was in history, and he'd hoped to become a history professor. While pursuing a graduate degree in history, he realized that not only had he lost his passion for the subject matter, but he was also concerned about getting a job after graduation.
Transitioning from history to health information management
His aunt—a former director of the American Medical Record Association (now known as AHIMA)—asked him whether he'd ever thought about a career in medical record administration. Waterstraat didn't know much about the profession, so he did some research and realized there was a high demand in the healthcare industry for individuals who could manage critical health information in a variety of settings. A degree in the field—and its relevance to the job market—piqued his curiosity.
Within a year, Waterstraat graduated from the University of Illinois at Chicago with a second bachelor's degree in medical record administration. He landed a job shortly thereafter as an assistant director at a prominent suburban hospital in Chicago.
Six months into the job, he found himself in a director role after his own boss had a stroke and was forced to step down. During this time, Waterstraat put his degree to good use by addressing problematic processes that slowed physicians' workflow. Intent on improving the quality of care, he decided to take an accounting class that would give him greater insight into the business of health care.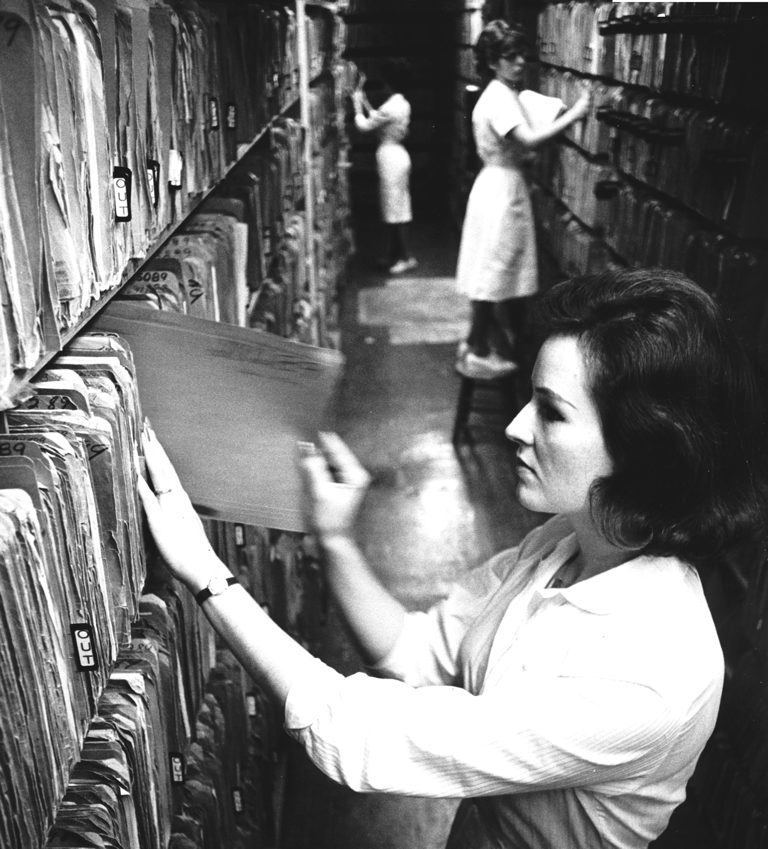 "At this point, there were no DRGs, and coding wasn't tied to reimbursement," he says. "So what we were looking at was quality. How can you improve quality, and maybe by improving quality, reduce costs?"
Waterstraat says his passion for process improvement grew out of a gradual realization that by improving the ways in which health care was delivered, not only would patients see better outcomes, but the business of health care would also improve dramatically in terms of its efficiency.
Waterstraat's next big opportunity to improve processes came when he landed a director position at California Permanente Medical Group (now Kaiser Permanente) in 1979.
"One of the things that intrigued me during the interview was a seven-page plan to implement an electronic health record. I thought, 'Now this is what I want to do,'" he says.
While working at Kaiser, he recognized that the HIM industry was quickly evolving to include a greater emphasis on the use of technology. He decided to pursue an MBA at San Diego State University to gain greater insight into how technology and other changes could affect a business—particularly the business of health care.
Always looking for the next opportunity to advance his skills, he came across an ad in a professional journal for a vacant position at Illinois State University. In 1988, Waterstraat made the decision to shift from the provider side to a career in teaching HIM. He landed a position as a program director and he spent more than 24 years coordinating the HIM program accreditation, student recruitment, and curriculum development.
"I got to fulfill my dream of becoming a professor. It just wasn't in the subject matter I originally thought it would be," he says.
Waterstraat joined the UW Health Information Management and Technology program in 2012 and says he is truly excited about the program and its emphasis on health IT.
"IT is just a tool. The value is in the data. Being able to use the data to extract value is where the future is," he adds.

Get Program Guide
Learn more about our 100% online degree and certificate programs.
What today's professionals need to be thinking about
The HIM field Waterstraat entered 36 years ago is a far cry from the one he sees today. HIM graduates must not only have a strong clinical and coding foundation, but they must also understand the structure of the EHR. This includes having a strong understanding of how users input data, why data is collected, and how data can be used in a larger context. Data mining and validation skills are critical. HIM professionals must be able to ensure that data is accurate and complete. They must also be able to articulate limitations of the data.
"We need to be data experts," he says. "We need to understand the clinical data, the processes, and the technology. I believe we have the core knowledge. We just need the skills."
HIM professionals play an important role in ICD-10, but they need to think beyond coding to advance the profession, Waterstraat says.
"ICD-10 is a critical element in our profession, but my concern is that we're too focused on this, and we're missing the bigger picture with the data and what it means," he adds.
Instead, he says today's graduates need to be thinking about these questions:
How can healthcare data support population health management?
How can organizations extract data from narrative text so they aren't limited to coded data?
Why is it important to distinguish between data used for treatment versus data used for Meaningful Use or research/population health?
How will organizations begin to incorporate patient-generated data, including real-time data?
In an era of EHR 2.0, how will organizations ensure that data is private and secure at all times?
Waterstraat says as the HIM profession continues to evolve, graduates must be prepared to think about the ways in which healthcare data can be used to improve patient care and reduce costs in an already overburdened system. And they play an immensely important role in helping others understand the use of data in health care.
To find out more about starting your career in HIM or HIT and earning a bachelor's degree in Health Information Management and Technology, visit the program's website.
By Lisa A. Eramo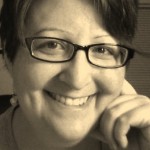 Lisa A. Eramo is guest writer for UW Extended Campus. As a freelance writer, she regularly contributes to healthcare publications, websites, and blogs with a particular interest in health information management, medical coding, ICD-10, clinical documentation improvement, and healthcare quality and efficiency. Visit www.lisaeramo.wordpress.com for more about Lisa.
More health information management stories from our blog:
Telling Stories with Data: The Crucial Role of Health Information Management Professionals
Data Retrieval, Analysis, and Reporting Skills are Critical for HIM and Health Information Technology Professionals