Editor's note: The following blog post is about a UW Health and Wellness Management bachelor's graduate. We are no longer admitting new students to the bachelor's program. For more information about the UW Master's in Health and Wellness Management program, click here.
---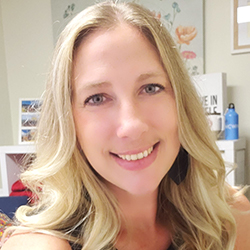 As the wellness coordinator for Neenah School District—located in Neenah, Wisconsin—UW Health and Wellness Management graduate, Jessica Lehman, manages the district's wellness programs for almost 700 employees. This includes organizing everything from health screenings, to vaccination clinics, to walking challenges. While she enjoys many aspects of this job, there are two things that really stand out: the school district is her alma mater and she started the job during her last semester in the program, before graduating from the University of Wisconsin Bachelor of Science in Health and Wellness Management (HWM) program in December 2018.
"I was excited to dive in knowing that I felt confident in the education I received. I knew that I was going to be able to do the job well," Jessica said. "And to be able to come back to the district was so special to me."
During her final semester, Jessica completed the remainder of her courses—including her capstone project—while also working full-time in her new role.
Blossoming interest in health and wellness leads to degree
Jessica became interested in health and wellness while addressing her own health issues and those of a close family member.
"I started doing my own research and kind of felt like I couldn't learn enough fast enough," she said. "I was just soaking it all in with books or podcasts or websites, you name it."
Family and friends started coming to Jessica with health and wellness questions and she found that she enjoyed helping them find solutions. This encouraged her to earn her bachelor's degree. She was drawn to the flexibility that the UW Health and Wellness Management program provided—particularly its online format. She was working part-time as a behavioral therapist while also raising her son, who was involved with extracurricular activities with demanding schedules.
Coursework confirms career path
Now almost two years into her role, Jessica still uses what she learned in the UW Health and Wellness Management program. There are two courses that stand out as especially relevant to her career choice and role as wellness coordinator. 
HWM 305: The Wellness Profession was one of the first courses Jessica took in the program. 
"I was so excited about everything I was learning," she said. "It confirmed that this profession was aligning with my purpose. It was a really good feeling to know I was on the right path."
In HWM 335: Worksite Health Environment, Jessica investigated behavioral economics and consumer marketing. The course content has helped guide her in decisions regarding whether school spaces are set up for optimal wellness and determining changes to promote a healthier learning environment.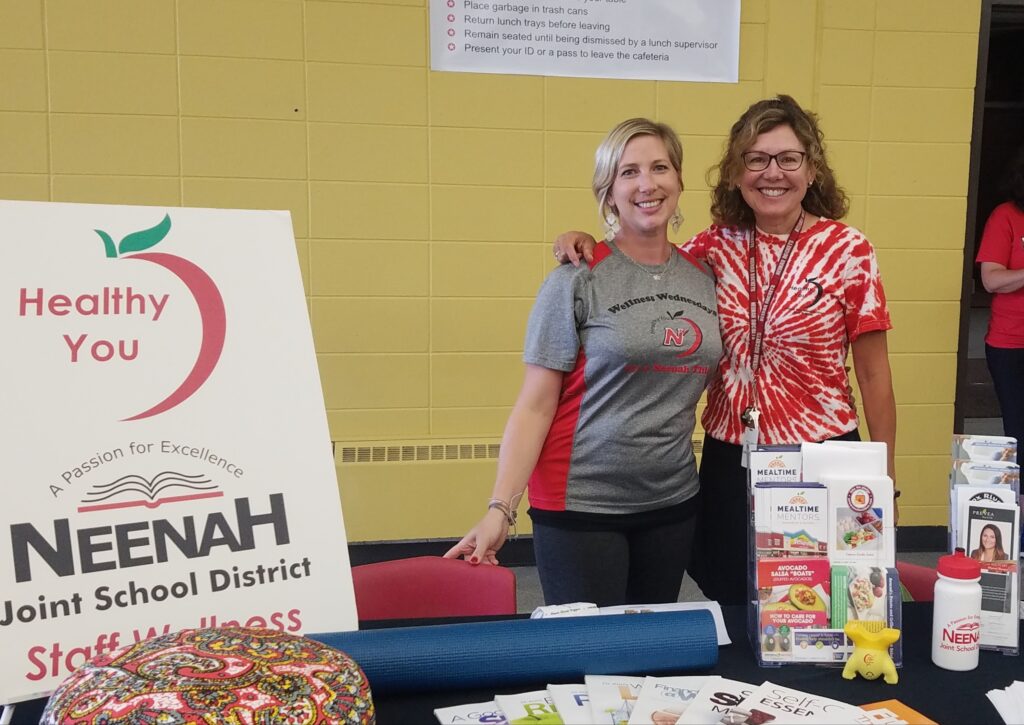 Support from staff, instructors, and peers builds career network
Jessica had a large network of support while completing her degree. Her advisor, Terry Aittama, checked in often to make sure that all of her questions were answered.
"I could tell she was greatly invested in and interested in my education and future career," she said.
The instructors were easy to connect with if she had questions or needed assistance. The support didn't stop after she earned her degree.
"I think that being so close to the instructors, I know that at any point I could reach out to anyone in that network and ask for their suggestions or ideas or help along the way," she said. "My peers and I know that staff are still there to support us."
Virtual group projects provided an opportunity to get to know her fellow students despite different geographic locations—including Terrae Weatherman, who now works in marketing for United Healthcare. Jessica is also still in contact with some of her peers and they continue to bounce health and wellness ideas off of one another.

Get Program Guide
Learn more about our 100% online degree and certificate programs.
Curriculum sets students up for wellness success
Jessica's peers work in a variety of roles within health and wellness, from marketing, to community health. The multi-disciplinary curriculum prepares graduates for diverse roles.
"Just as wellness is a whole person approach, I really think the program took a holistic whole person approach, too," Jessica said. "No matter what your future career looks like or what wellness field you want to go into, this program can definitely be a great stepping stone and building block to start that foundation."
Follow your health and wellness passion
The 21-course, 61-credit online University of Wisconsin Bachelor of Science in Health and Wellness Management program, is taught by diverse and distinguished faculty who are motivated to prioritize health and wellness initiatives in various workplace settings and structures. 
Ready to become a UW Health and Wellness Management graduate? Reach out to an enrollment adviser. Call 608-800-6762 or email learn@uwex.edu.
UW Health and Wellness Management is a collaboration of UW System campuses. Jessica earned her degree from UW-Stevens Point.