Editor's note: Jessie is now a project environmental scientist at The Foth Companies.
University of Wisconsin Sustainable Management grad Jessie Johnson has found her niche.
"I never saw myself working in the pulp and paper industry and now I can't imagine leaving it," Jessie says.
In December 2016, Jessie applied to Georgia-Pacific for a position in the company's Environmental Entry Level Professional Program (ELP). It's a competitive program that receives applicants from all over the country. With her UW Sustainable Management master's degree in progress and three years of experience at the Georgia-Pacific labs in Neenah, Wisconsin, Jessie landed an environmental associate position on the ELP team.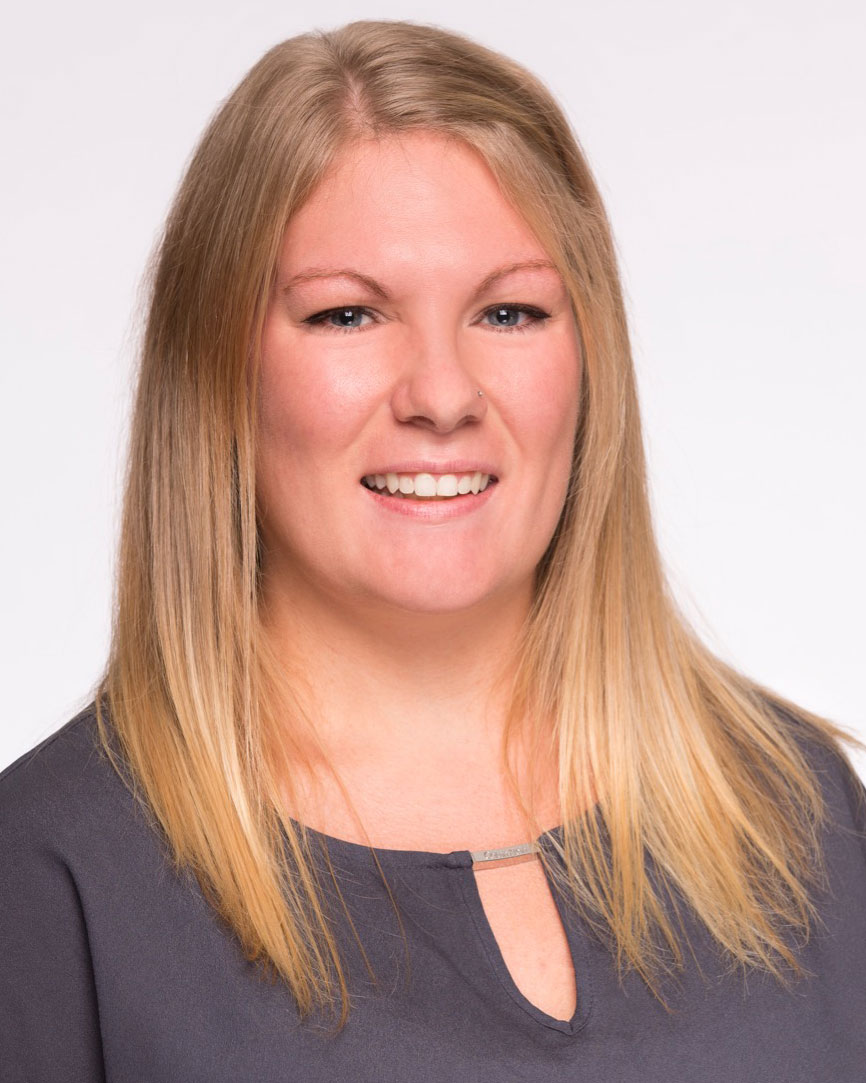 "My master's degree helped me secure my new role at Georgia-Pacific," says Jessie. "The emphasis on environmental policy and sustainable management set me apart from the other candidates."
Georgia-Pacific is one of the world's leading makers of tissue, pulp, paper, and packaging, with 30,000 employees in 200 locations. The ELP program prepares participants for a career in the environmental field through an in-depth, year-long orientation, which starts with a three-month training at the company's headquarters in Atlanta.
From there, members of ELP spend a year at paper mills or lumber plants across the country, where they gain exposure to the company's philosophy and commitment to sustainability.
For Jessie, who is from Oshkosh, Wisconsin, the move to Atlanta was a huge change. She and her ELP colleagues stayed in corporate housing and explored the city on the weekends.
"It was great. I really got to know Atlanta and see the beauty of living in a big city."
During her training, she met with leaders of the environmental and product stewardship teams, gaining an overview of environmental policy and regulations within the pulp and paper industry, as well as knowledge about the sustainability projects underway throughout Georgia-Pacific.
Seeing Sustainability in Action
Next, Jessie went to Monticello, Mississippi for her year of training at a paper mill.
The Monticello mill, housed on 2,200 acres of land, is a part of the paper-making process. Georgia-Pacific sources wood and fiber for their pulp, paper, and wood products operations in a responsible way, meaning loggers must adhere to forestry management best practices, such as the protection of endangered forests and conservation of forest diversity, before they can become suppliers. Once fully vetted, these suppliers deliver semi-truck loads of trees to the facility all day long and into the night.
Once the timber arrives in the wood yard, mill workers chip the trees. The wood chips are made into giant paper rolls that are then shipped to the company's paper converting facilities across the U.S. While Georgia-Pacific products include household names such as Brawny® paper towels, Quilted Northern® bath tissue, and Dixie® cups, much of the output from the Monticello mill becomes container board, essentially recycled paper that's converted into boxes.
Jessie is most proud of the mill's waste, or more precisely, the lack of it. Leftovers from the pulping process—organic matter such as bark, leaves, and branches—have many beneficial uses. Much of the biomass gets converted into fuel that powers the mill's generators. As a whole, Georgia-Pacific's largest energy source is biomass, which supplies more than 50 percent of the entire operation's energy. Other "leftover" organic matter goes into agricultural applications or even road construction.
"We use every part of the tree," says Jessie. "We're always looking for innovative ways to recycle and reuse our waste to keep it out of the landfill."
Once she learns the mill's processes, her role is to find new opportunities to reuse the plant's output. She shadows the environmental engineers at the mill, working with the air, water, and waste engineers, identifying where she can make an impact. Her task is to understand how the engineers implement and manage their environmental and sustainability projects so that she's prepared to lead her own projects in the future.

Get Program Guide
Learn more about our 100% online degree and certificate programs.
Applying Sustainability Concepts at the Mill
She has worked at the mill for only four weeks and already the Sustainable Management curriculum has added value to her position.
"This semester, I'm in SMGT 785: Waste Management and Resource Recovery. My research paper will focus on beneficial reuse of waste process materials in the pulp and paper industry. I hope to share some of my ideas with the engineers to hear what they think."
She continues, "With renewable energy, typically you only hear about solar and wind power, but in Sustainable Management courses, you learn about hydropower and biomass, too. Here at the mill, we generate much of our power through these sources, so it helps me consider, 'What else can we do to create more energy sources?'"
She's already planning ahead for her capstone, the final course before she graduates from UW-Green Bay in May 2018. Jessie would like to apply her capstone to better understand natural resource management and the economics of sustainability as it relates to the unique characteristics of the Monticello property. Much of the land at the mill is untouched, filled with forestry, streams, wetlands, and wildlife. The location is certified as an official Wildlife at Work destination. This certification from the Wildlife Habitat Council demonstrates that Georgia-Pacific is protecting biodiversity on the land, conserving the flora and fauna near the facility, and serving as environmental stewards. For her capstone, Jessie is contemplating new projects that will qualify Monticello for its Wildlife at Work recertification. Longer term, she plans to apply her sustainable management knowledge from her SMGT 740: Economics of Sustainability coursework to a natural capital evaluation of this land.
"My capstone project will lead to the examination of the private sector's role in biodiversity protections. If we create wetlands, build a pollinator sanctuary or protect an endangered species, what's the value of this effort?"
The Wildlife at Work location co-exists with the functions of the mill. A wastewater treatment plant enables the facility to send wastewater back out into large holding ponds as the water works its way through the treatment process before it's discharged into the river. These ponds attract endangered species such as migratory birds but also turkey, deer, and other wildlife.
"When I work with the water engineer, he takes a couple laps each day around our ponds to be sure we don't have any foaming and that it all looks good, like it's supposed to. That's when I saw my first alligator! I was stunned! Coming from Wisconsin, that's not something you ever come across."
Next spring, Jessie will near the end of her ELP experience. Once she passes all the requirements of the ELP program, she qualifies for a permanent position at one of Georgia-Pacific's locations in 30 states. Her next role could be anything from an environmental engineer in the air, water, or waste departments to a product stewardship associate position; or, she could become a member of the corporate sustainability team in Atlanta. According to Jessie, the options are endless.
"I'm really fortunate to work for a company that's known for environmental excellence, because it pairs well with my educational background. I'm easily able to connect the dots between my education and my career path. It's an incredible opportunity."
To learn more about the UW Sustainable Management program, contact a helpful enrollment adviser at 608-800-6762 or learn@uwex.wisconsin.edu.