Editor's note: The following blog post is about a UW Health and Wellness Management bachelor's graduate. We are no longer admitting new students to the bachelor's program. For more information about the UW Master's in Health and Wellness Management program, click here.

---
As 2021 UW Health and Wellness Management graduate, Katie Limberg, watched the welcome video for her first course—HWM 300: Introduction to Human Health—in the online program, she was overcome with excitement.
"Professor Betsy Barrett was so calm in her introduction, and I could feel her good energy as she talked about wellness and all of its aspects," Katie said. "It just warmed my heart, and it was a confirmation that I had made the right decision."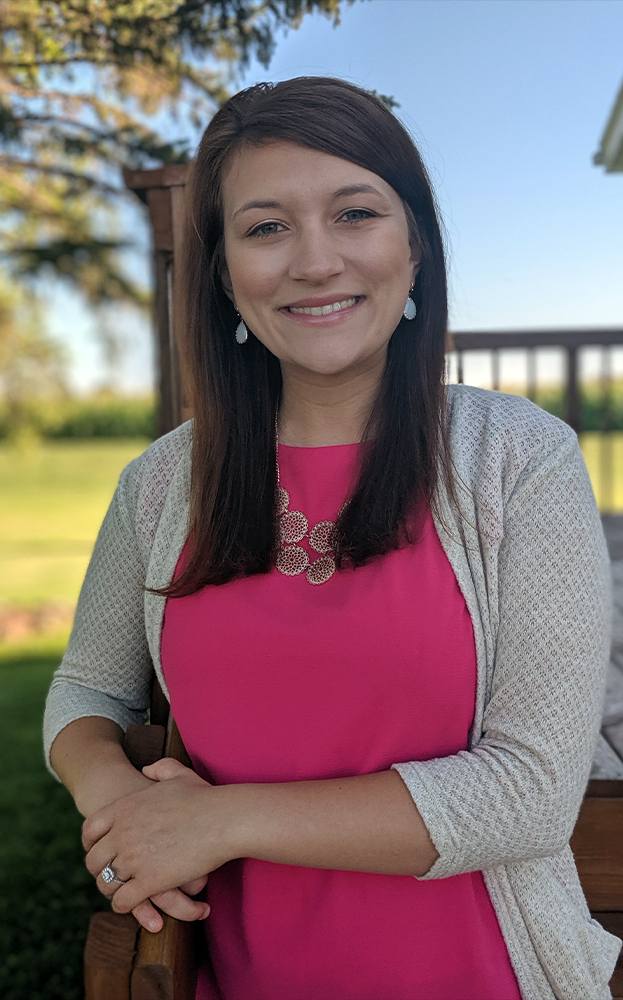 Now, four semesters into the program, Katie is still happy that she took the step to advance her education, especially because her college journey hasn't always been clear. After graduating high school, Katie attended UW-Stevens Point for one semester, but she soon realized she wanted to be closer to home with her sisters. There were also a lot of new developments in her life, including her fiancé landing a new job that required a move. About two years after leaving UW-Stevens Point, Katie was ready to go back to school, and she knew an online program would better fit her needs.
One reason why Katie was confident she could balance the workload of the UW Health and Wellness Management program with her job as a loan processor, was because she first made the leap into online higher education through University of Wisconsin Flexible Option. 
In December 2017, Katie obtained her Associate of Arts and Science degree through UW Flexible Option and had gathered so much momentum from the online structure that she knew she wanted to dive right back in. And she did just that—enrolling in her first UW Health and Wellness Management semester in January 2018.
"Having gone through UW Flex was a huge benefit to me," Katie said. "I learned how to navigate online coursework and work out a schedule that I really thrived in, and I was able to take that experience into the UW Health and Wellness Management program." 

Get Program Guide
Learn more about our 100% online degree and certificate programs.
A Passion to Help Others
While working at a health food store during high school, Katie's boss inspired her. She saw just how much her boss wanted to help people—listening to each customer's health journey and concerns.
"She wasn't there to sell anyone on a new item or method," Katie said. "And, she really took into consideration all aspects of wellness: physical, mental, emotional, social, and more."
That motivation to help others stuck with Katie. So much so that she obtained her health coaching certification from the Institute for Integrative Nutrition. But at 20 years old, she struggled to gain respect and authority in the health and wellness field.
"I was young, and I didn't have a four-year degree to show that I had the experience to really help others," she said. "My ultimate goal one day is to open a women's wellness center, but I know there is a lot more that I need to learn to do so."
Katie decided UW Health and Wellness Management could help her achieve her goals after reading through the program's curriculum. Already satisfied with her experience with UW Flexible Option, she knew another UW degree would be highly respected by future employers.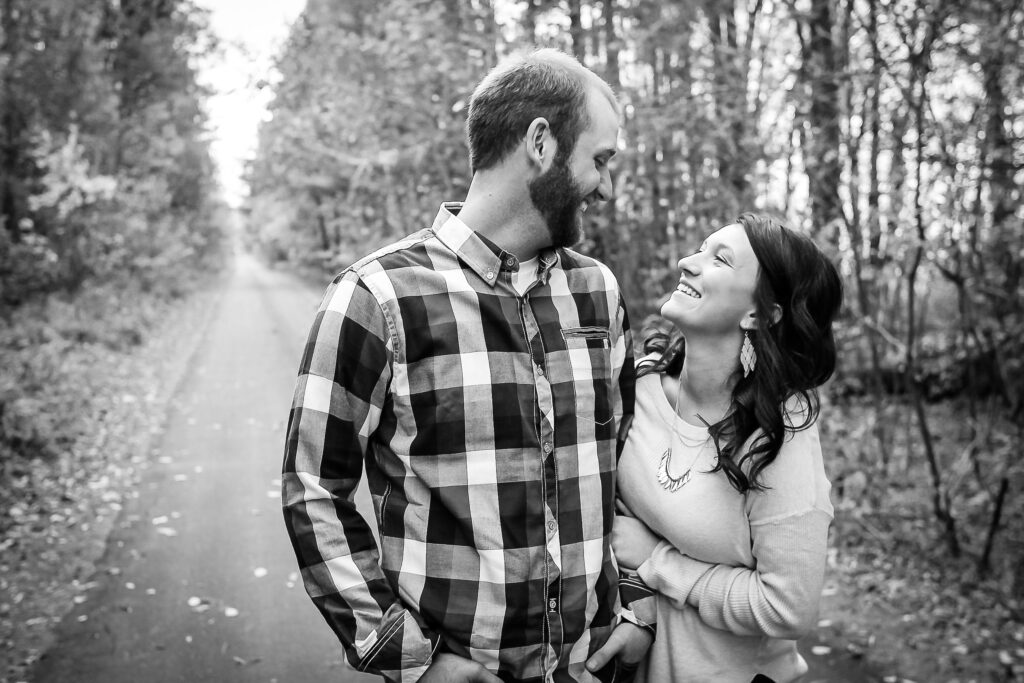 With every Health and Wellness Management course she completes, Katie feels like she professionally and personally benefits in her own wellness journey. One course in particular that she found a lot of value in is HWM 315: Workplace Wellness Program Management.
"HWM 315 helped me see the business side of health and wellness and how to talk to upper management about designing a wellness program," she said. "I now know how to effectively advocate for why we should put value in our employees' health and overall wellness and how doing so leads to higher retention. It has helped me consider ways to help management see past the dollar signs of a program and to look at the long term impact it can have."
For the upcoming fall semester, Katie is enrolled in three classes, including HWM 360: Stress Dependencies and Addictions, which examines common behavioral strategies with regard to stress and alternative remedies for physical and emotional dependencies and addictions. She is most excited for HWM 360 because she believes that stress is still a widely unspoken topic in the workplace. 
"Stress is really just as bad as smoking or having a poor diet," Katie said. "It shouldn't just be shrugged off, and I am looking forward to taking away a lot of new tools from that course."
A Supported Network for Success
Katie credits her time management, planning, and organization skills as key reasons why she has excelled in both UW Flexible Option and UW Health and Wellness Management. However, support from Julie Pitel, her Success Coach, has made Katie's time in the program even more rewarding.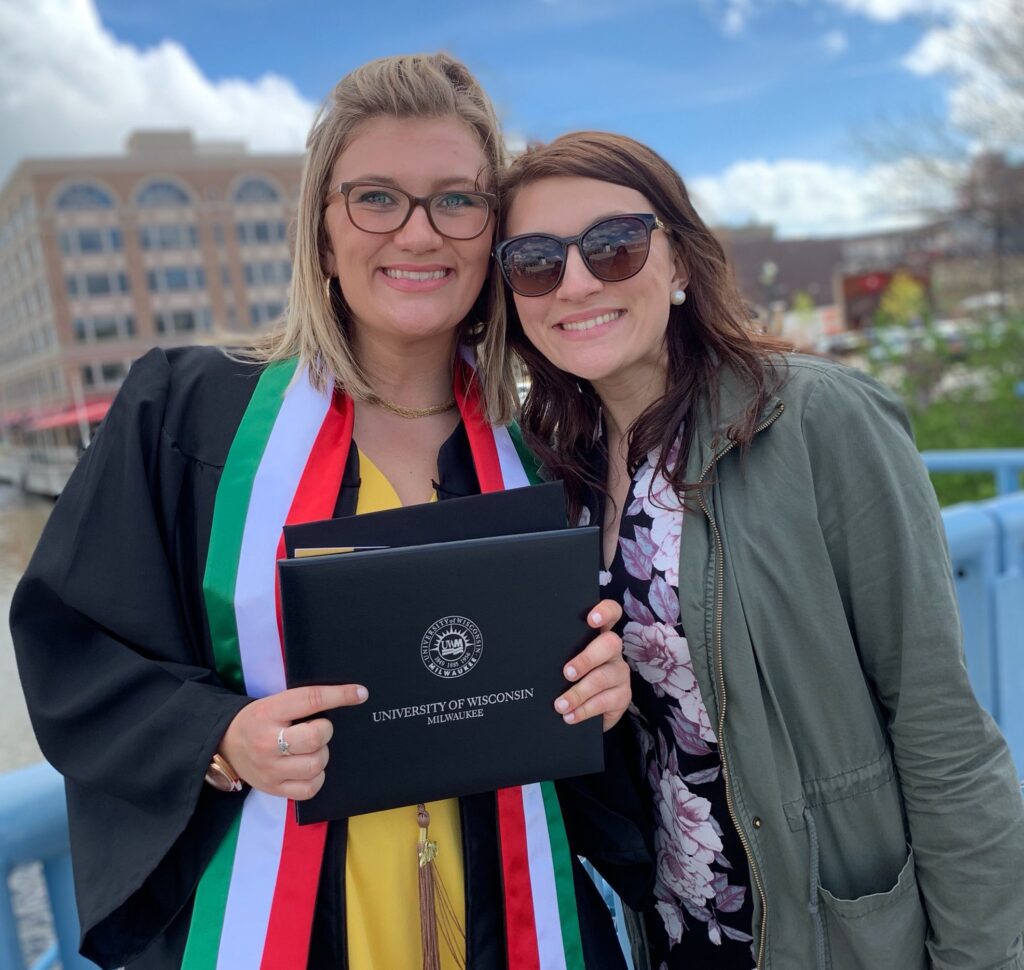 "Julie is amazing!" Katie said. "At the start of every semester, she sends me a welcome email that breaks down what I need to do and prepare for. This summer is the first semester I've taken off. And even now I'm just trying to feel like 'OK, do I know all my log ins, when is tuition due, and how about financial aid?' And Julie is always so organized and on top of all of those questions and details. I cannot thank her enough!"
Katie adds that program support extends to her professors as well. Whenever she has a question about an assignment or reading, they are quick to get back to her, which encourages Katie to continue to reach out.
"The professors are really there for you," she said. "They want you to succeed—they aren't just trying to push you through the class. They really want you to gain valuable resources and build upon your knowledge and skills so you can go out and make a difference."
Looking ahead to her next semester in UW Health and Wellness Management, Katie is reflective of her journey so far through the program. Knowing what she knows now and having the support of her Success Coach and professors, Katie would only want to change one thing—to have started the program sooner.
"To anyone considering online education and pursuing a UW Health and Wellness Management degree, don't wait!" she said. "If you're interested, reach out, ask questions, and just know that you're worth the time and effort to advance your education and career."
Follow Your Health and Wellness Passion
The 21-course, 61-credit online University of Wisconsin Bachelor of Science in Health and Wellness Management program, is taught by diverse and distinguished faculty who are motivated to prioritize health and wellness initiatives in various workplace settings and structures. 
With 100 percent of courses offered online, busy adults can study and complete assignments on their own time, whenever and wherever they have internet access. Upon program completion, graduates are prepared to succeed and advance in roles such as wellness program manager, client wellness specialist, wellness coordinator and coach, and much more.
Learn about how UW Health and Wellness Management could be the right choice for you by reaching out to a friendly, knowledgeable enrollment adviser. Call 608-800-6762 or email learn@uwex.edu.
UW Health and Wellness Management is a collaboration of UW System campuses. Katie earned her degree from UW-Stevens Point.
---
Editor's note: This student story that features Katie Limberg was published in 2019. Katie has since graduated from the UW Bachelor's in Health and Wellness Management program in Spring 2021.