You want to work in the healthcare field, but the idea of providing direct patient care isn't something that interests you. Have you ever considered a career as a health information management (HIM) director? HIM directors are highly trained in the business aspects of health care, including overseeing the integrity of all clinical and financial data. They're responsible for ensuring that providers can access accurate and complete health information when and where they need it.
Where do HIM directors typically work?
HIM directors work in a variety of healthcare settings, including acute care hospitals, inpatient rehabilitation facilities, long-term care facilities, mental health facilities, and even outpatient clinics. HIM directors who work in a large hospital system may be responsible for overseeing multiple HIM departments as part of a larger corporate structure. They may also be responsible for overseeing information management at various hospital-owned physician practices.
With whom do HIM directors work, and how?
HIM directors collaborate with physicians, nurses, case managers, chief financial officers, and others. They serve as a critical link between providers, payers, and patients. Many HIM directors directly oversee and manage the following employees:
Medical coders and coding managers
Release of information specialists
Transcriptionists
Clinical documentation improvement specialists
Administrative staff and clerks
Compliance analysts
HIM departments are increasingly becoming virtual, meaning many HIM department staff members—particularly medical coders—work remotely from home or at a centralized location that's separate from the organization. HIM directors must be willing and able to manage and monitor remote staff members.
What are an HIM director's primary responsibilities?
HIM directors are responsible for enterprise-wide data integrity, privacy, and security. Some of their primary tasks include the following:
Implement processes and systems to ensure accurate and complete medical record documentation
Work with physicians to improve the quality of documentation
Oversee coding staff to ensure accurate coding for reimbursement and clinical care
Ensure compliance with state and federal laws and standards related to privacy, security, and record completion
Track and trend audits and denials from third-party payers and auditors
Prepare and analyze clinical data for research purposes, process improvement, utilization management, mandatory reporting, and more
What's a typical workday like for an HIM director?
No two HIM director's workdays will likely be the same. Roles, responsibilities, and tasks largely vary from organization to organization, depending on each institution's goals and structure. However, many directors likely perform the following tasks on an ongoing basis:
Participate in committees to address topics such as ICD-10, electronic health record implementation, and process improvement
Prepare HIM department budgets
Perform employee evaluations
Analyze clinical and financial data to look for trends and opportunities for process improvement

Get Program Guide
Learn more about our 100% online degree and certificate programs.
How can I become an HIM director?
Many HIM directors possess a bachelor's degree in health information management or health information technology from a program accredited by the Commission on Accreditation for Health Informatics and Information Management Education (CAHIIM). They may also have an RHIA credential. According to the Bureau of Labor Statistics, HIM directors increasingly possess master's degrees or even a doctorate-level education. The American Health Information Management Association (AHIMA) advocates for HIM professionals to obtain a graduate-level education to ensure job advancement, security, and leadership opportunities.
Work experience is just as important as having a formal education. Employers seek those who have the unique combination of higher education, credentials, and experience. Many individuals pursue internships to gain this valuable healthcare experience that often cannot be learned in a classroom setting.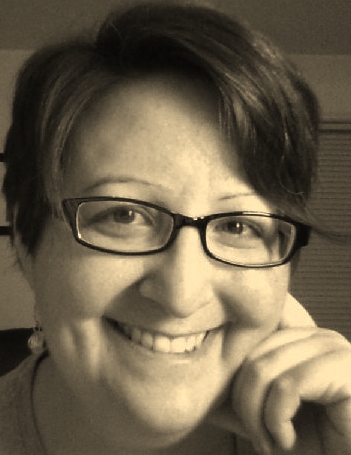 Lisa A. Eramo is a guest writer for Experience UW HIMT. As a freelance writer, she has regularly contributed to healthcare publications, websites, and blogs with a particular interest in HIM, medical coding, ICD-10, clinical documentation improvement, and healthcare quality and efficiency. Currently, Lisa works as a content specialist for healthcare PR company Agency Ten22. Visit www.lisaeramo.wordpress.com for more about her work.
____
WHAT'S NEXT?
Explore
Interested in starting or advancing your HIM career? University of Wisconsin offers an online Bachelor of Science in Health Information Management and Technology. Start your journey here.
Ask
Questions about the University of Wisconsin degree program or HIMT field? Contact an enrollment adviser at 608-800-6762 or learn@uwex.edu. Enrollment advisers are available Monday through Friday from 8:30 a.m. to 5:00 p.m. CST, or by appointment.