Beth Churchill earned a B.S. in landscape architecture with an emphasis in business administration from the University of Wisconsin-Madison. For more than 20 years, she worked as a licensed landscape architect in California, Hawaii, Utah, Colorado, and Wisconsin. The profession embedded her in systems thinking and understanding the relationship between community well-being through the built environment and the natural world. Beth's career portfolio has honed her skills in collective engagement with diverse stakeholders and complex problem solving.
About 10 years into her landscape architecture profession, Beth attended a sustainability conference that changed the course of her career. Canadian scientist and environmental activist, David Suzuki, held a keynote speech where he talked about the triple bottom line.
"I stood up after his speech and thought, 'that is where I'm headed!'" Beth said. "I want to center my career at the intersection of social, environmental, and economic equity."
Through a lot of hard work, Beth advocated for and created the opportunity to incorporate the triple bottom line into the organization she was working for at the time. In 2012, Beth was brought on as the first full-time Sustainability Administrator for American Family Insurance. During that time, she served as the corporate social responsibility professional launching the corporate responsibility strategy for the organization as well as its annual corporate responsibility report. Today, Beth oversees the climate and community resilience strategic partnership work for the AmFam Institute and serves as an Advisory Board member of the 100 percent online UW Sustainable Management degree program.
"I have had the incredible privilege to find purpose and passion throughout my career," Beth said. "I want to support that for all of the new sustainability leaders coming through."
UW Sustainable Management recently connected with Beth. She shared advice for students and emerging sustainability professionals:
What is one key piece of advice you'd give to current students and sustainability professionals in the UW Sustainable Management program?
Keep track of the aspects of your coursework that excite you, light you up, and motivate you. Don't just think about the subject matter, but consider how well you are grasping and carrying out each concept.
Do you like leading the projects with your teams? Do you like researching? Do you like planning? Communications? Do you like engaging stakeholders? How about helping individuals be their most successful self? Those key motivators are important to track while earning your degree, because those aspects that excite you are revealing your areas of passion that you can bring to your profession.
RELATED: CSR Manager Seeks to Improve Workplace with Sustainable Management Degree
What advice would you give students who are job searching for sustainability-focused roles?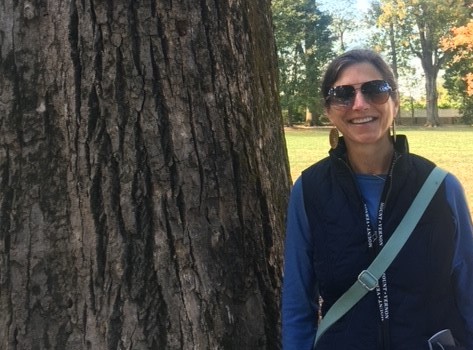 First, cast your net broadly. As the work environment is leaning toward employee flexibility and employee well-being, job seekers have this great luxury of working anywhere that offers remote or hybrid environments. That allows for an incredible opportunity to search broadly without having to immediately consider relocating.
Second, research the organization's culture and values. Employers are being interviewed more than ever about their culture. If I'm being interviewed, I'll ask recruiters and potential colleagues about their company's culture and values. I'm asking about their social and environmental impact strategy and progress. I am asking about how the organization's employees have the opportunity to engage in those spaces. 
Lastly, if you really like an organization and they are hiring, consider a role that might not align completely to your job preference, just to get in the door. Bringing your sustainability, passion, and expertise to the organization will provide opportunities to engage across the work and teams, potentially providing you an opportunity to grow into a more sustainability-focused position.
What are the best ways to gain relevant experience in the sustainability field?
Keep a pulse on those who are leading the conversation and what is being discussed. Stay up-to-date on sustainability news, research, TED Talks, podcasts, trending, and overall industry intelligence around the areas that you're either studying or that light you up.
I am a big fan of informational interviews as a launching point to connect with professionals in the field. During those interviews, ask them if there's someone they would recommend you talk to so it leads to the next connection, and the next, and the next. Informational interviews are a go-to, even when you're gainfully employed, to keep growing your network and maintaining it.
RELATED: What Can You Do with a Sustainability Degree?
You can also join sustainability and social impact organizations. Volunteer in areas of the community that are relevant to your interests in your spare time. Even showing up at free webinars during your lunch hour is an easy way to learn and connect with a group of individuals with similar interests.

Get Program Guide
Learn more about our 100% online degree and certificate programs.
What are some tips for creating a strong résumé and cover letter when applying for a sustainability role?
Cover letters are few and far between these days, and—although I might sound dated—I believe the cover letter is key. The cover letter allows the applicant to take their learnings, career portfolio and apply it all to the job they're pursuing. It also helps the recruiter understand how the candidate's career applies to the position. I have overlooked candidates because their résumé hasn't provided me enough to see that connection. 
I enjoy seeing résumés with a short purpose statement at the top. Those are insightful and help you stand out. I also prefer when core competencies are up at the top and then the examples are shown through project-based or career work.
When hiring, what skills do you look for in prospective sustainability professionals?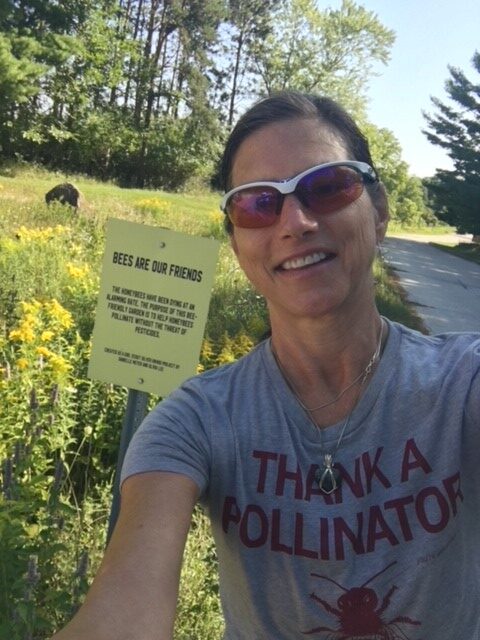 Many of these skills do not have "sustainability" within them. That's why it's crucial to seek out a well-rounded education and connect with a network to help you gain and polish these skills.
Project management is big. You need confidence and experience in administering a journey and managing a process. Everything from scheduling out the meetings, to the agendas, deliverables, engaging the stakeholders, and making sure everybody is successful. Another skill—authentic stakeholder management and engagement—goes hand in hand with project management.
RELATED: UW Graduate Student Advances Sustainability Initiatives at Chicago's Field Museum
Then, of course, I look for strong communicators. When you're leading and advocating for anything—communication is key. Especially when it comes to sustainability, it is important to connect with others by meeting them where they are at in a way that is relevant to their lived experiences and helping make that connection to sustainability. 
Lastly, business case planning is another skill I look for. Sustainability leaders need to be able to clearly express ideas, programs, projects—you name it—and how it is important to an organization's mission and bottom line. Data analytics and data management play a big role in this area and can help prove in tangible ways how ideas and initiatives are performing.
Anything else you'd like emerging sustainability professionals and students to know?
The sustainability career journey is rarely linear. It's easy to think that if you're shifting or changing paths that means you let go of all the other parts of your career portfolio. That's not true in the slightest. Reframing that mindset can be very empowering.
It's really important that both bachelor's and master's students know that everything you complete, pursue, and learn is a building block. The curriculum, where you show up in the world, your experiences—those are all parts of the whole, and everything counts.
—
Want to learn more about how expert Advisory Board members, like Beth Churchill, support UW Sustainable Management students and emerging sustainability professionals? Check out the bachelor's degree curriculum, the master's degree curriculum, or contact an enrollment adviser at 608-800-6762 or learn@uwex.wisconsin.edu.