With an applied computing bachelor's degree, you are qualified for a wide range of roles, such as application developer, web developer, software engineer, and video game developer. And the outlook for these applied computing jobs is very bright. Why? Right now, the demand for applied computing professionals far exceeds the supply. Plus, technology evolves every day, meaning more and more applied computing jobs will be created. For today's applied computing students, it won't be a matter of finding a job after graduation, but rather, which job to accept when several offers come their way.
List of Applied Computing Jobs
What can you do with an applied computing degree? With a robust applied computing skillset, you can fill a variety of IT positions. Typical jobs held by applied computing graduates include the following:
Database Developer
Develops, tests, and implements databases and applies knowledge of database management systems. May also plan, coordinate, and implement security measures to safeguard data and databases.
Average 2022 salary: $97,003
Systems Administrator
Installs, configures, and supports an organization's local area network, wide area network, and internet systems. May also monitor network and website performance to ensure availability and operability to all system users. Administrators may also supervise user support specialists and computer network support specialists.
Average 2022 salary: $68,698
Application/Full Stack Developer
Develops, creates, and modifies general computer applications or specialized utility programs. Optimizes operational efficiency by analyzing user needs and developing software solutions to meet those needs. May also analyze and design databases within an application area and contribute to web development.
Average 2022 salary: $98,742
Software Engineer
Researches, designs, develops, and tests operating systems-level software, compilers, and network distribution software. Sets operational specifications, as well as formulates and analyzes software requirements.
Average 2022 salary: $119,750
Video Game Developer
Designs core features of video games, including game and role-play mechanics, storylines, and character biographies. May also create and maintain design documentation and collaborate with production staff to produce games.
Average 2022 salary: $68,124
Business Analyst
Analyzes business operations and processes in order to modify and test business or IT systems. Interacts with developers, system architects, and business stakeholders, which requires communication skills and analytical abilities, along with business operations know-how.
Average 2022 salary: $79,858
Web Developer
Writes well-designed, testable, and efficient code to create website layout and user interfaces via HTML, CSS, and JavaScript. Determines the look and feel of a website and may interact with databases and software applications.
Average 2022 salary: $74,323
Project Manager
Manages and oversees all aspects of IT projects to ensure they are on-time and within budget. With a combination of technical and communication skills, a project manager can determine how to measure and track success within IT departments.
Average 2022 salary: $69,832
(Compensation data gathered from Salary.com)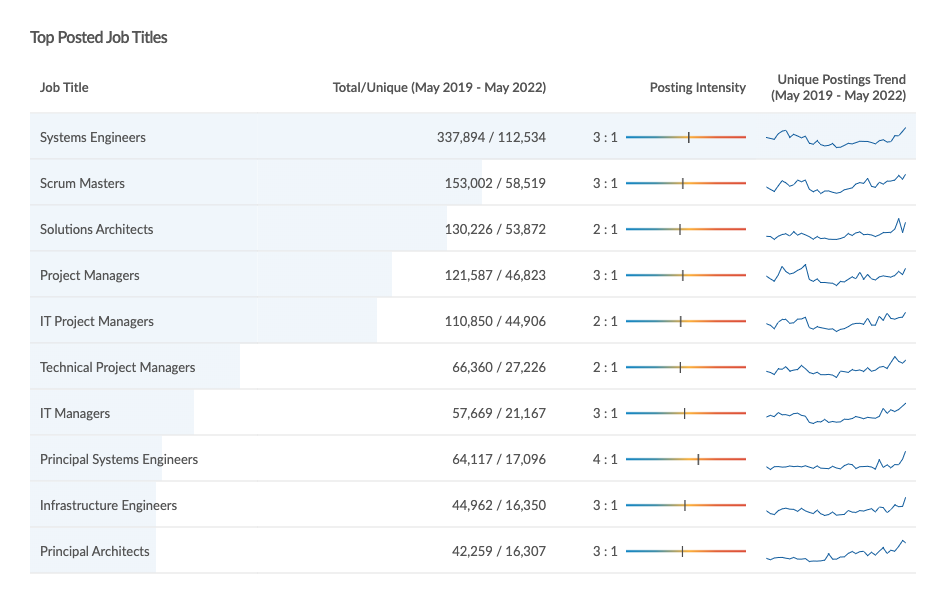 Applied Computing Job Outlook
The job outlook for applied computing majors is bright because there are not enough qualified candidates to fill available job openings, all while the in-demand skills and market continue to grow.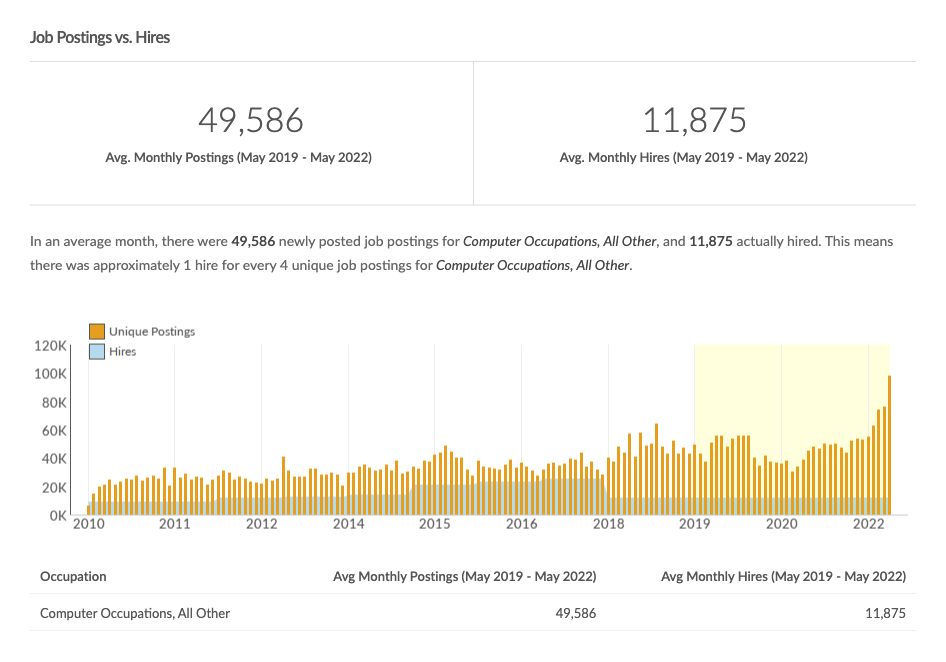 Over the next decade, more and more IT positions will be created. The U.S. Bureau of Labor Statistics reports that computer and information technology is one of the fastest-growing fields in the country. Between 2020 and 2030, computer and IT occupations are expected to grow 13 percent, which is much faster than the average growth percentage for all occupations. As a result, 667,600 computer and IT jobs will be added to the U.S. workforce within the next eight years.
Where Applied Computing Majors Work
With an array of job titles, as well as the widespread reliance on the internet and the Internet of Things, applied computing professionals will find opportunities in every sector, including manufacturing, education, banking, retail, government, agriculture, and healthcare.
In a recent survey, computer science students were asked which organization they most wanted to work for after graduation. The top 15 organizations illustrate the breadth of opportunity for IT professionals:
Google
Apple
Microsoft
Tesla
Amazon
SpaceX
Nintendo
Facebook
Spotify
Netflix
NASA
Central Intelligence Agency
IBM
Nvidia
Riot Games
Who actually hires the most applied computing professionals nationwide? From 2019-2022, the employers with the most IT job postings were Deloitte, Boeing, Randstad, Robert Half, and Humana.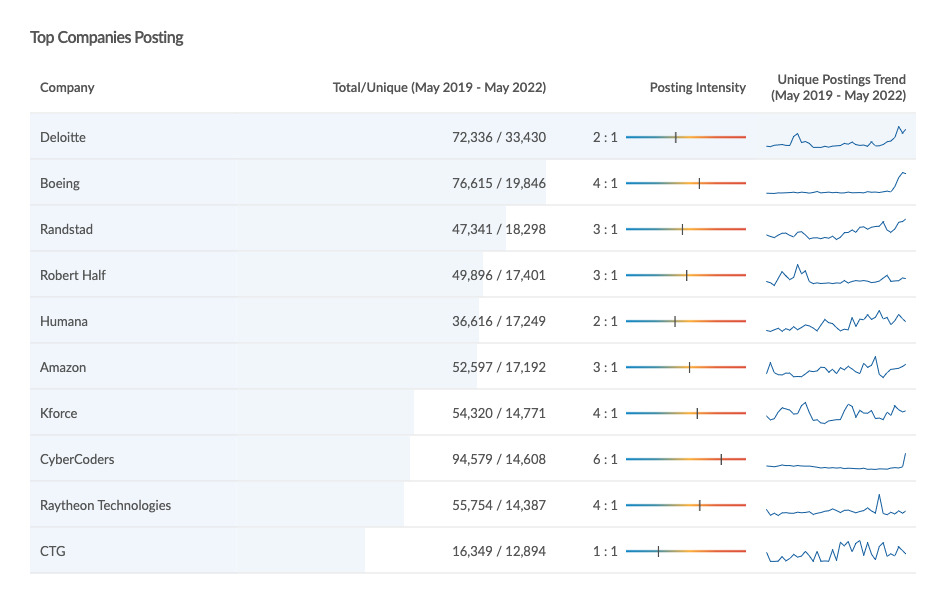 From 2019-2022, the top cities in the U.S. hiring applied computing professionals were New York, Chicago, Atlanta, and Washington, D.C.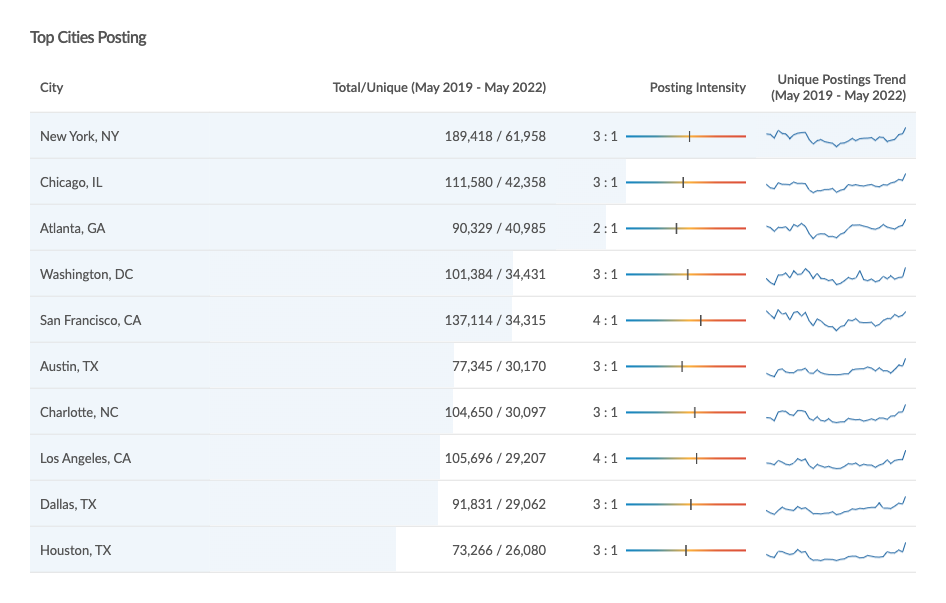 How to Prepare for Applied Computing Jobs
Most of the applied computing jobs listed on this page require a bachelor's degree. Employers not only expect IT staff to have technical four-year degrees but also seek candidates with skills in workplace communication, business operations, project management, strategic thinking, and other advanced capabilities.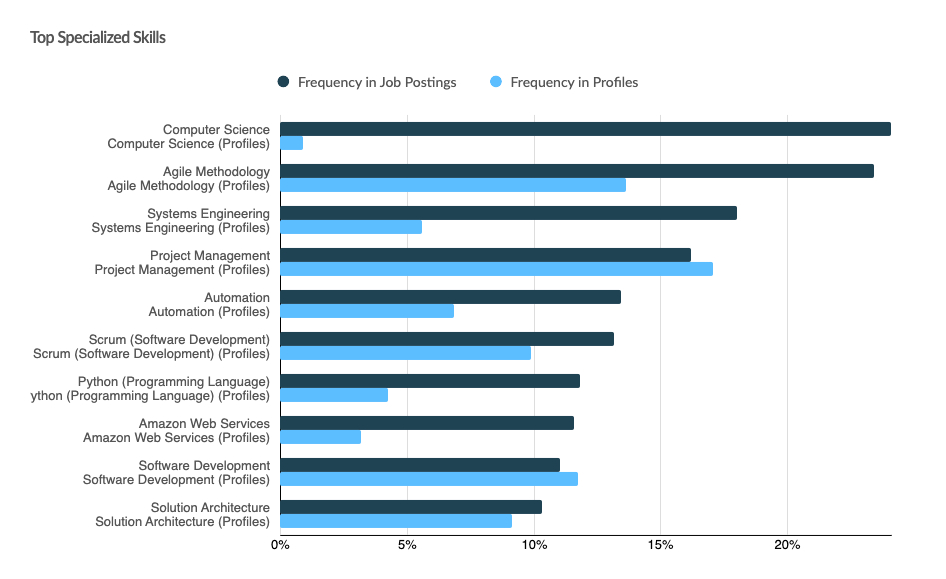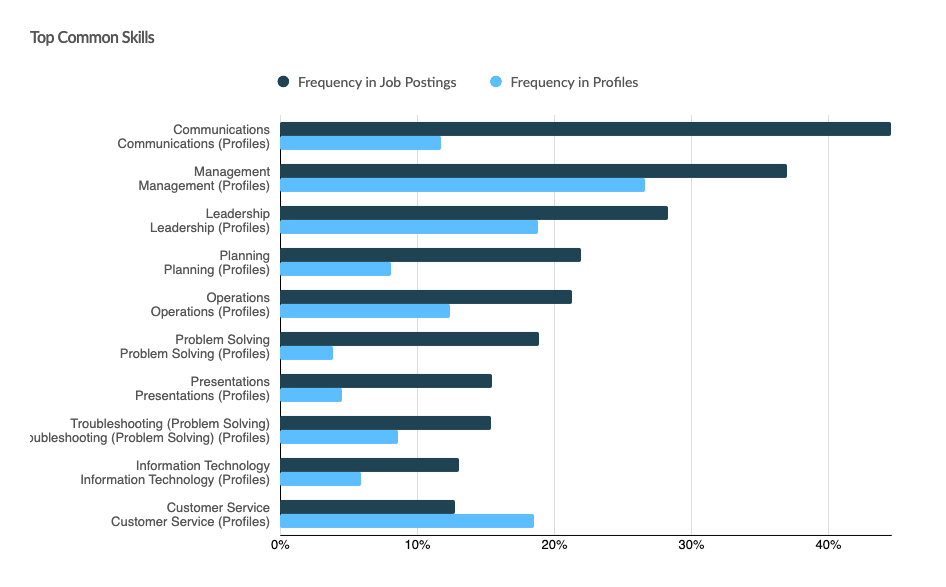 The University of Wisconsin offers a 100 percent online, 61-credit Bachelor of Science in Applied Computing. This well-rounded applied education teaches the technical IT skills you need to succeed in many computer science positions, plus business skills that will help you advance your career.
What's Next?
Discover
What exactly is applied computing? Click here to find out.
Explore
Curious about what you'll learn in UW Applied Computing courses? See the curriculum.
Ask
Have questions about the UW Bachelor of Science in Applied Computing? Contact an adviser at 608-800-6762 or learn@uwex.wisconsin.edu.