Despite an ongoing pandemic, looking back on 2020, there have been many interesting discoveries and breakthroughs in biotechnology. The most prescient biotechnology development, of course, was the creation of COVID-19 vaccines. The FDA approval of the Pfizer and Moderna vaccines marks the first time that mRNA vaccines were cleared for use in humans. Since these vaccines were developed so quickly compared to protein-based vaccines, it is likely that this technology will be prominently featured in future vaccine developments.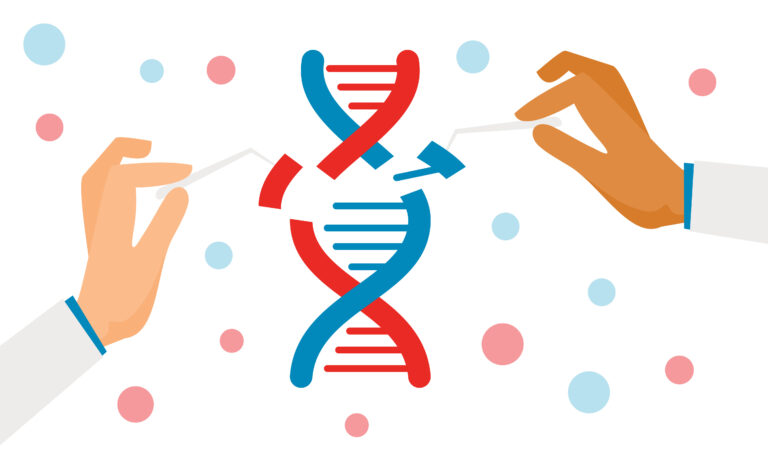 Other biotechnological discoveries in the areas of molecular biology and bioinformatics were honored in the past year. The Nobel Prize in Chemistry was bestowed upon two scientists—Emmanuelle Charpentier and Jennifer Doudna—for their determination of the mechanism of CRISPR-Cas9, a biological system for recognizing specific DNA sequences and replacing them with alternative DNA segments. Interestingly, the CRISPR-Cas9 system is utilized in at least one COVID-19 test, demonstrating the immediate usefulness of this discovery.
Lastly, DeepMind's AlphaFold artificial intelligence (AI) program took center stage at the biannual Critical Assessment of Structure Prediction (CASP) grand challenge by accurately predicting the three-dimensional structures of proteins from their amino acid sequences. This bioinformatic technology has immediate medical applications in drug discovery and disease prediction.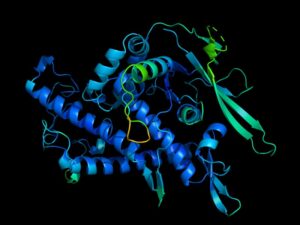 Protein-based therapeutics could be developed more quickly and have fewer off-target effects. The actions of proteins from disease-associated gene variants could also be elucidated more easily. Like CRISPR-Cas9, the numerous applications of a protein-folding AI program like AlphaFold have yet to be fully determined.
Teams of people are behind scientific breakthroughs such as these. However, one or two people are credited with having the insight to see the significance of a discovery and bring the discovery to light. In this month's column, I will feature the key scientists behind the development of the Moderna COVID-19 vaccine, the discovery of CRISPR-Cas9, and the advancement of the AlphaFold program.
What I'm listening to…
Kizzmekia Corbett is the lead scientist behind the development of Moderna's COVID-19 vaccine. As a 34-year-old Black woman, Dr. Corbett is leading the charge in the inclusion of minority groups in science and building trust of medical institutions amongst all ethnic groups. Listen to her describe her recent efforts in an interview with CNN's Dr. Sanjay Gupta.

Get Program Guide
Learn more about our 100% online degree and certificate programs.
What I'm watching…
COVID-19 has altered the way gatherings have occurred this year, including the presentation of the 2020 Nobel Prize Awards. If it interests you, the entire Nobel Prize Award Ceremony is available to watch on YouTube. However, what most interested me were the Nobel lectures by Emmanuelle Charpentier and Jennifer Doudna. Take advantage of this opportunity to watch these foremost scientists discuss their own award-winning discovery.
What I'm learning…
Demis Hassabis is the CEO of DeepMind. In this interview, he discusses how computer science and neuroscience are merged for the development of the AI algorithms used to facilitate scientific discovery. DeepMind makes all of their work publicly available, including the journal article describing the fundamentals of the AlphaFold algorithm. Next, Dr. Hassabis is looking to next turn DeepMind's AI technology toward development of cheap, renewable, and clean energy.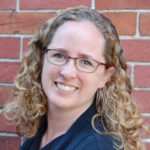 About the author: Dr. Melinda Verdone is the former program manager of the 100 percent online University of Wisconsin Master of Science in Applied Biotechnology program. She earned her M.S. in Microbiology and her Ed.D. in Higher Education and has more than 20 years of biotechnology experience working in research and development and higher education.
Learn more about the University of Wisconsin Master of Science in Applied Biotechnology program by contacting a knowledgeable enrollment adviser at 608-800-6762 or learn@uwex.wisconsin.edu.