From working as a software engineer at 3M—a technology company that manufactures industrial, safety, and consumer products—to managing enterprise-scale projects for Nigeria's 2007 election, to owning a software company, Derrick Edwards—Advisory Board member of the 100 percent online UW Bachelor of Science in Applied Computing degree program—uses his years of professional experience to help shape coursework.
"I have been involved in computer science since 1980 and have always been involved in technology development in all of my entrepreneurial endeavors in terms of large-scale project management and product development," Derrick said.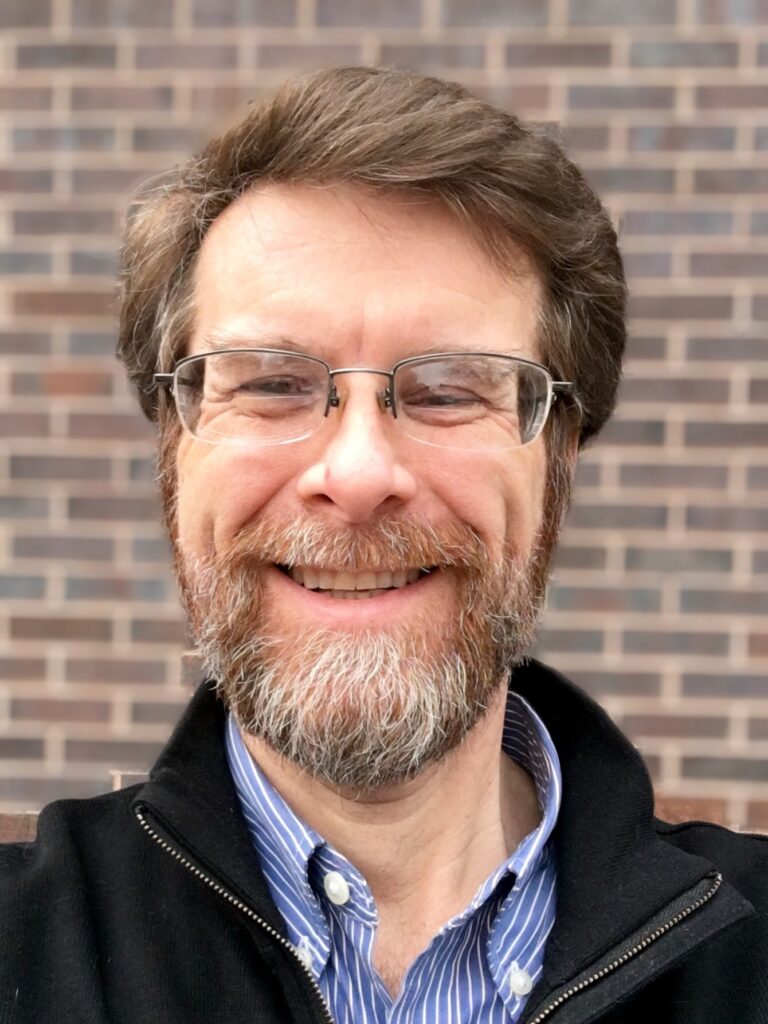 Derrick earned his bachelor's degree in software systems design from the University of Alabama. After graduation, he moved to Minnesota and worked at 3M for several years. He left 3M to start his chain of entrepreneurial endeavors, leading to the creation of software company AGS Systems, where he currently serves as president and chief technology officer (CTO).
Based in Hudson, Wisconsin, AGS Systems builds web-based solutions primarily for service delivery organizations. One of the company's current initiatives is to build grant management applications for higher education systems that work under federal Department of Labor and Department of Education grants. AGS Systems manages the data collection, validation, and analysis to confirm that organizations are complying with federal guidelines and reporting requirements.
In addition to his technological and entrepreneurial interests, Derrick is invested in training the next generation of computing professionals. His involvement with the UW System started in 2017 when he served as UW-River Falls' (UWRF) inaugural "Innovator in Residence," speaking on bridging the views of innovation.
Derrick joined the UW Applied Computing Advisory Board in 2018, bringing his technological expertise, entrepreneurial insight, and a passion for education.
What are your responsibilities as president and CTO of AGS Systems?
My role as president is very business oriented and entrepreneurial. I am involved in business development, customer relations, staff development, and coordination of the different parts of the organization.
In my role as CTO, I still act as the chief data scientist and systems architect for the products that we design. I don't really write the code anymore, but I lead the initiative on a day-to-day basis as the practical conduit and enabler between the technical development and data analysis staff, the sales and marketing components, and the customer support components of the organization.
RELATED: 5 Reasons to Pursue a Bachelor's Degree in Computing
What is your experience in computing science consulting? What projects have you worked on?
I've had the good fortune of having started, developed, and eventually sold off a number of consulting organizations over the years, especially around IT rollouts and cutting edge applications.
System and product development have always been what has attracted me to consulting. In the late 80s, I was asked to lead a project for developing a federal program for the state of Iowa called the One Stop Operating System, which was the first workforce system in the country. We built that system for the state and then built equivalent systems for half a dozen other states around the country.
While building these systems, I saw that these huge, multi-year implementations were producing something that was needed at smaller scales, too, such as case management for human service systems, including the regional, county, local, and organizational levels. It could be unemployment assistance or employment training, which is a huge part of what we do.
I have had a great deal of satisfaction over the last 20 years in that we took what we knew about technology and produced a web-based environment that, I believe, was the first of its kind at the time and still is strongly differentiated from the rest of the market even today. We were able to produce a system that was as sophisticated and as capable—but that was affordable and still supported—for dramatically smaller organizations.
What drew you to join the UW Applied Computing Advisory Board? What do you like about the program?
I was nominated by UWRF's Dr. Hossein Najafi because he thought I could bring a non-academic, industry perspective to the Board. I was quite appreciative that he thought to ask me to fill the position. It's a delight to be able to help—it's an excellent program.
What stuck out to me about the UW Applied Computing program was the opportunity to have firsthand involvement in what I know to be a high-quality alternative to the standard four-year, on-campus computer science degree for those who want to be practitioners in the computer science and software industry. Online, flexible degrees are absolutely a new market that is going to dominate the educational model for existing professionals looking to shift or change their career pathway.
RELATED: UW Applied Computing Graduate Secures IT Role Before Graduation

Get Program Guide
Learn more about our 100% online degree and certificate programs.
How does the UW Applied Computing program help those interested in a computing career?
There are a vast number of working professionals for whom it is completely impractical to say, 'If you want to switch careers to being a computer programmer from being a data analyst, then you need to stop what you're doing and go back to school and get a four-year degree'—it's an absolute non-starter. Prior to the UW Applied Computing program, it was difficult for an individual who was a working professional in IT to pursue a computing degree within the UW System. You had to go through regular enrollment and be a four-year student.
In this particular program, we've chosen a generic, broader brush computer programming, computer science first effort. You need focused subject matter, and, because we are who we are as an education system, we are going to provide this to you with a valid, nationally recognized, legitimate credential associated with it. It's absolutely cutting edge.
What are you most excited for in the future of the computing field?
My particular personal focus is in artificial intelligence (AI) and machine learning (ML). This is absolutely the golden age of AI and ML.
The advances that are being made in software for autonomous systems and for self-learning systems are absolutely breathtaking, and it is a delight to be able to experience that rate of change right now. New announcements in the field and major new products with capabilities that are astonishing compared to what we could previously do are happening on a yearly basis.
What advice do you have for prospective UW Applied Computing students?
Try to understand how fast-moving and varied the field is, and then gravitate toward a subject that you find personally, intellectually, and/or culturally attractive. There are so many facets to the industry and there are many viable professional opportunities. You should feel confident that you can make a success out of choosing the things that intrigue you the most, if for no other reason than because that's really what you'll be best at.
Learn more about the UW Bachelor of Science in Applied Computing online degree by visiting the program's website, or reach out to an enrollment adviser by calling 608-800-6762 or emailing learn@uwex.wisconsin.edu.