In Spring of 2019, Christian Binder started his first semester as a bachelor's student in the 100 percent online University of Wisconsin Sustainable Management program. As a scholarship recipient for the Fall 2021 semester, Christian submitted a personal essay to be considered for an award that covers part of the semester's tuition. What follows is his abbreviated submission: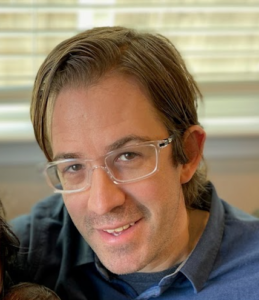 An individual may have a sustainability mindset, but in reality, without a formal and organized education about sustainability and its management, a strong case for it will never be complete. The UW Bachelor of Science in Sustainable Management (UW SMGT) program offers a well-rounded education about sustainability that prepares students for various professional roles. Many students I have connected with in the program have a strong personal ethic when it comes to sustainability. Similarly, my personal sustainability ethic is what brought me to the program in the first place.
I find sustainability to be a critically important area, and getting as many people on board as possible is the only way toward a better future. By learning about the many facets of sustainability, I have built a strong knowledge base that helps me influence others. This has taken place both on the personal level with friends, relatives, and even strangers, as well as with professional relationships. I worked for a nonprofit environmental organization for 11 years as a facilities manager and oversaw the construction and operation of a few sustainably built buildings. I also oversaw many acres of urban parkland, as well as a fleet of vehicles. Every day I had the opportunity to influence those I reported to, and make the best decisions possible through a sustainability lens. I used the extent of my knowledge at that time, but I knew I needed a more formal education to make better informed decisions that will lead to a greater impact.

Get Program Guide
Learn more about our 100% online degree and certificate programs.
As a result, I pursued a professional degree in sustainability to support my efforts of finding myself on a more definitive career path. With the knowledge I have gained in the UW SMGT program, I have a more flexible background to apply to a broader selection of professional positions. I look forward to being on that path soon. I've learned that with sustainability efforts, leading by example is a powerful way to influence others. Directly changing one person's mind can be challenging, and having the education to backup my intentions is key.
I continue to inspire those around me by speaking about the UW SMGT courses I am currently taking, or referencing ideas from coursework I've completed. I often speak with enough enthusiasm that others take notice. When possible, I try to apply what I know in the realm of sustainability to day-to-day decisions or even rethink common everyday scenarios through the lens of sustainability. Having a guiding lens to one's own path is the most important way to influence others. This is the very nature of influence and practice that helps inspire those to make the shift necessary for a brighter future. 
Since launching the scholarship program in 2011, UW Sustainable Management has awarded nearly $1,000,000 to students to help pay for their education and advance the positive impact of sustainability across the world. To learn more about the UW Sustainable Management, "We are the Future of Sustainability" scholarship, visit the scholarship page.
Explore the possibilities of a career in Sustainable Management. Contact an enrollment adviser at 608-800-6762 or via email at learn@uwex.wisconsin.edu.
UW Sustainable Management is a collaboration of UW System campuses. Christian is earning his degree through UW Superior.