Deciding to go back to school is a big turning point for many UW Extended Campus students. It can feel like a leap of faith to trust that you can commit to the time it takes to complete a degree, all while balancing work, family, and life in general. So, what inspires students to apply? Fall 2020 "We are the Future of Sustainability" scholarship recipients share what led them to the UW Sustainable Management program:
Kandice Buterbaugh—North Carolina
UW-Parkside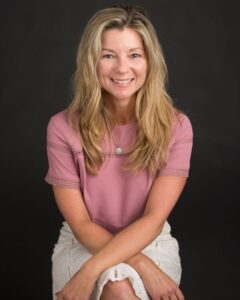 "My inspiration to commit to the sustainability program is my son, Samuel. Two weeks prior to leaving home to attend college, he opted to serve in the United States Air Force. He is now an Air Traffic Controller in Tokyo and enjoys the challenge. We share a voracious appetite for knowledge, a love of literature, and the outdoors. It is through him that my curiosity has morphed into a career and lifestyle. Daily, I learn about a new book, how to garden without pesticides, and the benefits of healthier living and eating. Being able to share those ideas and experiences with Sam has formed a bond between us that extends beyond the mother-son dynamic.
As I too lived in Japan while in the Navy, our conversations are filled with colorful comparisons between their sustainability processes and our own. Without his insight, guidance, and support I may not have realized my own passion for creating a better environment for future generations through corporate and personal accountability."
Kristin Abney—Ohio
UW-River Falls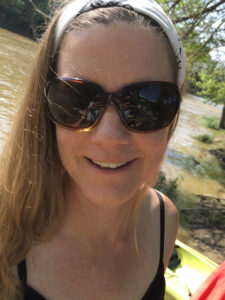 "I met one of my personal inspirations while I was attending the University of Cincinnati. She was not a traditional student, being in her early fifties at the time. She was married with grown adult children and was just leaving a comfortable, well-paying job that she hated. She was making a career change so that she could answer her calling and really connect with her passion. I thought that was very brave.
She was the oldest person in our program and brought a perspective that I would have never seen nor understood had she not been there. We became very close friends and even collaborated on our capstone project to finish out the program. I have so much admiration for her and can honestly say she is one of my biggest influences to just go for it and remove those traditional blindfolds. She can do it, she did do it. There is no reason I can't. She remains one of my best friends to this day."
Michael Aguilar—New Mexico
UW-Parkside

"The singular figure that inspires me the most to be in this program is my great, great Auntie Paula. She was a first generation immigrant from Mexico who guided my family to the United States in pursuit of a new and better life. Auntie Paula was an intelligent and deeply spiritual woman who had a keen connection to nature and utilized its remedies to heal and help care for the rest of her family, whom she loved above all. It was this love that helped to provide a better education for my grandmother and my mother, who passed the importance of hard work and education onto me.
Medical student Russell Ledet once wrote, 'We are our ancestors' wildest dreams.' I believe that to be true for myself and for my Auntie Paula, someone I've never met but whose connection and influence is deeply felt through time. She inspires me to pursue a higher education and my own dreams of helping to create a world that balances social responsibility, environmental regeneration, and economic viability."


Get Program Guide
Learn more about our 100% online degree and certificate programs.
Alex Sullivan—Georgia
UW-River Falls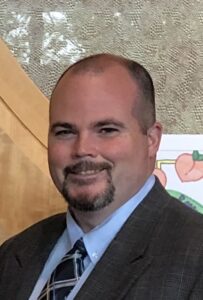 "I have several inspirations for pursuing a degree in sustainable management. First of all, my six children are my main inspiration. I feel that spending my life's work protecting the future of the planet, which includes my children, is a worthy cause. I would like to leave them with the same beautiful Earth that I have been able to enjoy.
I am also inspired by the fact that it is possible to make a change in your local environment. This in turn has an effect on the global environment as a whole. Many small positive changes will ultimately lead to a larger positive change. I feel like I am in a position to help the company I work for set goals and strategies that will truly make a difference in our region. My goal is to be a sustainability leader in the poultry industry that champions sustainable processes and improvements."
Madelyn Galvan—Minnesota
UW-River Falls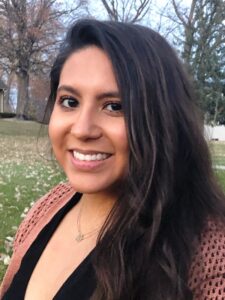 "Growing up, my mother showed me how to be respectful of our environment. She instilled in me that our environment is what sustains us, and that we should always respect it. This is what sparked my interest in learning and continuing to learn how to better improve our relationship with the environment. Not only did my mother encourage my passion for sustainability, but she also inspired me to attend college, work for a better life for myself, and my future family.
For most of my childhood, my mother was a stay-at-home mom. While I know that she loved spending time with all of her children, I also know that she may have wanted to continue her education or start her career sooner than she did. Because of this, she always encouraged my siblings and I to dream big and put the work in to achieve those dreams. I feel as though both of my parents gave a lot to provide me better choices than they had, so continuing my education is one way I feel as though I can pay homage to their hard work."
Julissa Scott—Wisconsin
UW-Parkside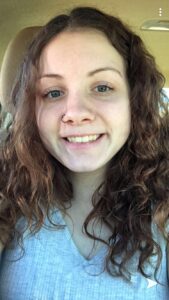 "During the beginning of my first year of college, I came across a very moving speech by Greta Thunberg. She provided some solid evidence about how the climate is changing and how it is our responsibility to act now. Her passion and the way she talked about the planet we live on and how important it is to take care of the Earth made something click in my head. I switched to reusable bags, water bottles, and straws. I brought awareness about how important it is to take care of the Earth to my family and friends. I also got involved in a cleanup around the community where myself and 85 others filled a 40-yard dumpster completely with trash.
The small things I do to help the environment are great, but I need to be involved in a bigger way. I know that with a bachelor's degree in sustainable management from the University of Wisconsin, I can play a greater role in helping the environment."
Since launching the scholarship program in 2011, UW Sustainable Management has awarded nearly $1,000,000 to students to help pay for their education and advance the positive impact of sustainability across the world. To learn more about the UW Sustainable Management, "We are the Future of Sustainability" scholarship, visit the scholarship page.
Explore the possibilities of a career in Sustainable Management. Contact an enrollment adviser at 608-800-6762 or via email at learn@uwex.wisconsin.edu.
UW Sustainable Management is a collaboration of UW System campuses. Students can earn their degree from UW-Oshkosh, UW-Parkside, UW-River Falls, UW-Stout, or UW-Superior.