"Am I ready to earn a bachelor's degree in Health Information Management and Technology (HIMT)?" If this thought has crossed your mind, you're not alone. It's the most common question we get from prospective students. And the answer is, it all depends on your previous academic and work experience.
The good news is you can pursue a health information management and technology degree no matter what background you have. But your past experiences will help determine the ease with which you qualify for an HIMT bachelor's degree program and how easily you transition into a health information career. Here are the seven most popular paths to health information management (HIM) and health information technology (health IT).
1. Associate degree in health information technology
You have a health IT associate degree and some work experience in health IT or experience in the healthcare field in general. This makes you perfectly suited for more advanced health information management roles or to advance your health IT career, but you'll need a bachelor's degree to do so.  
The University of Wisconsin Bachelor of Science in HIMT is a good choice for you, but there are a couple things to consider:
UW-

Green Bay, UW-La Crosse, UW-Parkside, and UW-Stevens Point have articulation agreements in place for those who complete an associate degree at a Wisconsin Technical College.

Since UW HIMT is an online degree completion program, students must transfer 60 college credits before enrolling. So, depending on your academic history, you might have to

complete some general education courses

, such as college algebra, communications, and biology, before starting the HIMT core curriculum.

Get Program Guide
Learn more about our 100% online degree and certificate programs.
2. …and Registered Health Information Technician (RHIT) certification
You have a health IT associate degree and RHIT certification. And now, you want to earn the Registered Health Information Administrator (RHIA) credential to open up more health information job opportunities.
UW HIMT has plenty of RHIT-certified professionals enrolled despite the fact that it is not a formal RHIT-to-RHIA bridge program. Why? Because earning a bachelor's degree in HIMT is an excellent next step for RHITs who want to expand their skillset, prepare for leadership positions, or specialize in one of two concentrations: health IT or HIM.
3. RN license or degree in nursing
Nursing informatics is a growing field. A health information degree is a good fit for nurses who want to:
Earn a bachelor's degree.

Transition to nursing informatics.

Transition to Clinical Documentation Improvement (CDI).

Take advantage of the high demand and plentiful job opportunities.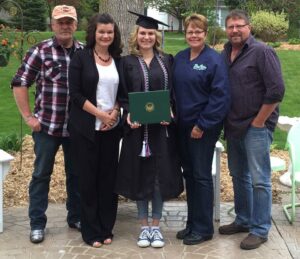 Additionally, nurses are well suited for HIM and health IT positions, as they can apply their existing knowledge of direct patient care, healthcare services, and organizational structure to the job. Depending on which credential (i.e. RN, ADN, or BSN) they have, nurses may need to complete some general education courses before starting the HIMT curriculum.
4. Medical coding
You have an associate degree and specialized training that prepared you for a career focused mainly on medical coding—and possibly a medical coding certification (e.g. CPC, COC, CIC) from the American Academy of Professional Coders (AAPC). You most likely work in an ambulatory setting and are now looking for more career opportunities that require a bachelor's degree.
With a medical coding background, you're a great fit for a career in HIM or health IT. If you have an associate degree, your situation is similar to a health IT associate degree holder's: you may have to complete some general education requirements before starting the HIMT curriculum.  
5. Associate degree in arts and science
Because UW HIMT is a bachelor's degree completion program, those with an associate of arts and science or a general liberal arts education will have the easiest time meeting the program's admission requirements.
For example, UW HIMT grad Christian Krah earned an associate degree in arts and science without settling on a specific career path. Being interested in both healthcare and IT, Christian decided to enroll in the HIMT program and specialize in health IT. And having a liberal arts education made transferring into the program simple.
What about not having experience in healthcare—does that make it difficult to study HIM or health IT? No. While having healthcare experience may give you a slight leg up in your first health information position, the UW HIMT curriculum is designed to support students at every level of the learning process. Courses such as "Healthcare Systems and Organizations" and "Healthcare I: Terminology and Body Systems" provide the foundational healthcare knowledge you need to succeed in your HIM or health IT career.
6. Associate degree in IT
In terms of enrolling in an HIMT bachelor's degree program, having an associate degree in IT is similar to having an associate degree in health IT. You may already have work experience in IT and are well suited to make the transition into the healthcare field, which is experiencing a shortage of qualified professionals. However, you may have to complete some general education credits before starting the UW HIMT program.
7. Some college or a bachelor's degree in any field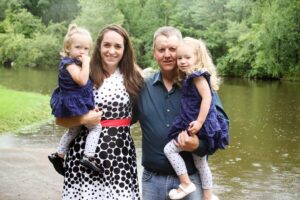 Many UW HIMT students enter the program with some college credit or are earning their second bachelor's degree. As mentioned before, having a degree in a healthcare-related field will complement HIMT coursework, but it's not a necessary prerequisite for the program.
Those coming in with some college experience or another degree are usually making a career change. Many students enrolled in the UW HIMT program come from different fields such as dairy farming, industrial design, radiology, military service, and more.
Many of the skills you used in previous work will translate into an HIM or health IT career. "Soft" skills such as written and verbal communication, customer service skills, attention to detail, ability to follow through and complete a project, and time management are in high demand.  
Depending on how many college credits you have completed, you may already fulfill the general education credit requirements for admission.
How will your degree or experience transfer into the UW HIMT program?
Each of these paths transfers differently into the UW HIMT program—plus, your academic and professional background might be totally unique. We recommend that you call or email an enrollment adviser for assistance or answers to any specific questions you might have about how your degree or experience transfers to this program.
Have questions? Contact an enrollment adviser at 608-800-6762 or learn@uwex.edu. Enrollment advisers are available Monday through Friday from 8:30 a.m. to 5:00 p.m. CST, or by appointment.
Read more HIMT Stories
7 Best Scholarships for HIMT Students
RHIT vs. RHIA Certification: Which Is Right for You?
Student Secures HIM Job Working With Oncology EMRs Before Graduation