In 2020, digital transformation was pushed into the spotlight as businesses and organizations around the world first grappled with the effects of the COVID-19 pandemic. Defined as "a radical rethinking of how an organization uses technology, people, and processes to fundamentally change business performance," digital transformation is the cornerstone of innovation for both technical and cultural initiatives. While digital transformation itself isn't novel, effectively pitching such objectives to senior leadership can still present challenges.
This situation highlights the ever-evolving role of the chief information officer (CIO) or IT leader who can no longer succeed just by being an expert in technology. Today—possibly more than ever—the CIO position converges with business strategist responsibilities. Effective IT leaders don't necessarily need to know all of the ins and outs of a business, but they must have the curiosity to step outside of a strict technical mindset.
According to a CIO.com article, cross-departmental collaboration is essential for digital transformation success. This means advocating for budgetary and behavioral buy-in from decision-making stakeholders. To be a successful IT leader, you need to have the confidence and skills to explain to and convince C-Suite members of the digital transformation needs within your organization.
So, how can an IT leader make sure digital transformation needs are prioritized? We talked with UW IT Management Advisory Board member, Erin Allen, who is the Director of IT Strategy & Architecture at Sargento Foods Inc.: 
What motivated you to work toward a leadership position in IT?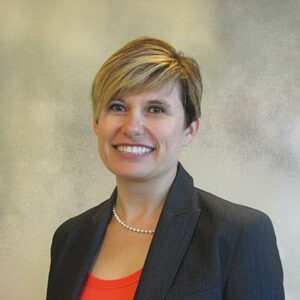 To be honest, leadership wasn't my first choice. I'd classify myself very much as an introvert, and I fell in love with technology when I was young. I taught myself to code when I was a freshman in high school. Being a coder was appealing because I had control and was able to do a lot of work on my own. As I got into my career, though, I found out there was so much more to it than just 1s and 0s. I value the relationships and interactions of speaking with people about their needs and improving their lives—even if it's just making their work life more efficient.
When did you realize that IT leadership required you to be more than a technologist, but a business strategist as well?
This happened early in my career. One of my first projects at a small software development company in Milwaukee had me working with the Veterans Affairs. As a solution architect, I had to defend my architecture design to many stakeholders. My work life was much more enjoyable when I could tell the story from the stakeholders' point of view, which required me to understand and empathize with the business needs while making sure the solution was technically feasible. I grew a lot from being open and curious to the stakeholders' experiences.
It is important for technologists to see business opportunities that help their company thrive in a competitive market. When this happens, IT professionals aren't seen as an outsourced commodity. Rather, they are seen as business technologists.
How do you identify digital transformation opportunities at Sargento?

One way we are doing this is through our business capability maturity (BCM) assessments. My team's role in BCM assessments is to be a facilitator—asking questions and gathering information about the people, processes, technologies, and overall business capabilities. Ultimately, these assessments help us identify cross-department opportunities. 
During these assessments, my team and I also must be comfortable in knowing that we are not the experts in every room. And, that's O.K. This helps our colleagues feel more open to having conversations about how things could be different—the art of the possible—as opposed to only calling us when they know exactly what they need from IT.
The word 'transformation' can make a digital transformation initiative sound like it has to be a huge project or impact. However, even a small digital transformation that takes a department from a manual paper-based process to a digitized process can be a major success and should be prioritized.

Get Program Guide
Learn more about our 100% online degree and certificate programs.
How do you manage the duality of your role as a director of IT through a business strategist lens?
I don't see it as duality. Everything our team does, even architecture, is heavily rooted in business strategy. For example, our team members lead emerging technology experiments that could improve business capabilities, like engaging with our consumers more effectively or driving higher efficiency on our production lines. 
Business and IT are not on two parallel train tracks; they have converged. A business can no longer put IT strategy at the tailend of strategic planning without the risk of being disrupted by a competitor who looks at IT as an asset instead of a cost center.
With digital transformation initiatives, how do you balance the push for innovation with the need to mitigate risk?
Sometimes, digital transformation can impact a company's voice—which could be seen as a risk. It's important to ask if the digital transformation initiative is going to counter your organization's story. Some companies are ready to make that change, because their customers are also changing, while others are not comfortable to take that step.
Make sure to identify and talk through risks—from brand identity to security infrastructure—with leadership and include your recommendation of how to mitigate that risk or to test out how real that risk is. This can be done by conducting small, focused experiments, such as Minimal Viable Product, also known as MVP.
How do you prepare to pitch digital transformation initiatives to other senior leadership members who may not be familiar with IT?
Anytime you're pitching anything—digital transformation or otherwise—you need to do your homework. You've got to understand your audience.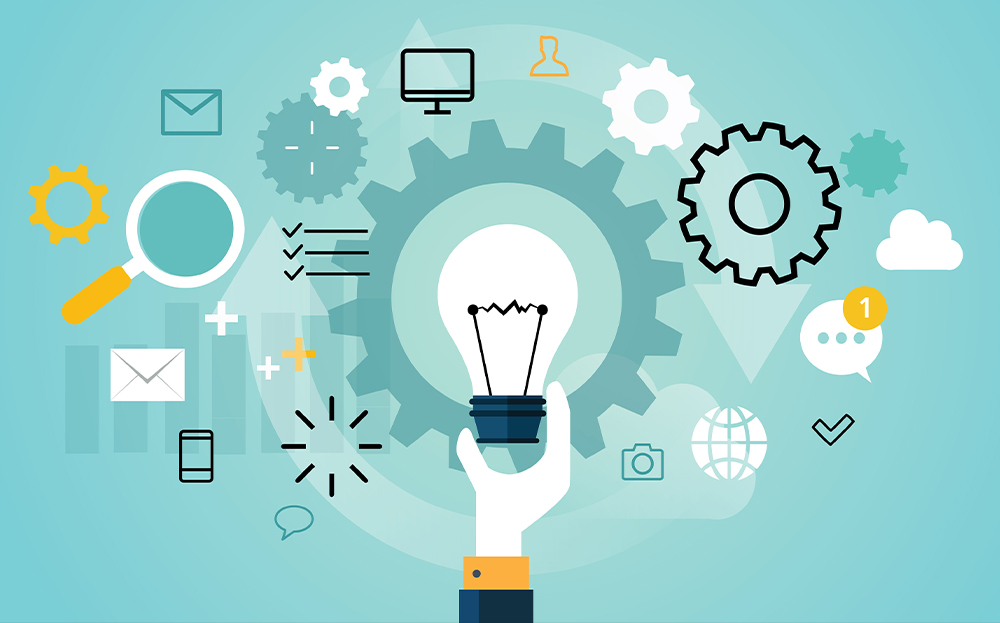 First, keep in mind that everyone is on a different comfort level with technology. If they are afraid of the technology, your first task may be to help them get over that fear before talking about transformational initiatives. Another scenario may be that stakeholders are comfortable with technology, but they don't see how it impacts the overall business. Again, do your homework. What are your competitors doing? One of the most impactful tools I've used in the past is a simple matrix showing where my employer was on several business capabilities compared to our competitors.
Overall, know your audience, get the data, and confidently tell the story they need to hear to take action.
Are there any "red flags" to avoid when pitching digital transformation initiatives?
As technologists, sometimes we get so passionate about the technology that we speak in what can sound like a foreign language. Do you have to get down to the nitty-gritty or can you explain your situation in more generic business terms that people will understand? 
Always keep your audience in mind. Your goal isn't for everyone to walk out of this meeting as experts in various cloud technologies. Your goal is to get leadership to endorse and approve your recommendation.
Why did you choose to join the UW IT Management Advisory Board?
I have several people on my team who came into IT without a computer science degree. They are all really excited to be working in the IT world, but they want to know how they can continue to grow. Getting a master's degree that is focused in IT practices—such as UW IT Management—allows you to learn a lot about all the little pieces of IT while helping you gain confidence in being a leader.
Learn more about the 100% online UW Master of Science in IT Management by exploring the program's curriculum, checking out other Advisory Board members, or contacting an enrollment adviser. Call 1-877-895-3278 or email learn@uwex.edu.