Courses in the UW Bachelor of Science in Health and Wellness Management are developed and taught by University of Wisconsin faculty, who either teach our on-campus courses or are industry professionals working in the health and wellness field serving as adjunct faculty. Specialty areas include: health and wellness marketing, wellness program management, healthcare consulting, community health and epidemiology, management coaching, and more. This program is a partnership of UW Extended Campus and UW-Green Bay, UW-Parkside, UW-River Falls, UW-Stevens Point, and UW-Superior.
---
Meet the Faculty
Betsy Barrett | UW-River Falls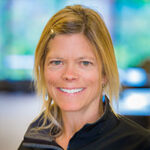 Betsy Barrett, Ph.D., is an adjunct instructor at UW-River Falls.
Previously, she taught at UW-Stevens Point and Elmhurst College. She volunteers at the National Wellness Institute, runs (with her yellow lab, Croix), bikes and swims, and savors time with her family (husband, Tom, and sons, Mack and Tate).
Dr. Barrett earned her B.A. from the College of Wooster, her M.S. from Miami University in Ohio, and her Ph.D. from the University of Minnesota.
Theresa Dionne | UW-Green Bay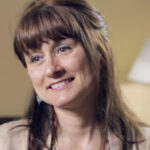 Theresa Dionne, M.A., is a patient experience consultant at Methodist Health System in Dallas, Texas. In this role she offers coaching and professional development to all healthcare employees in both the clinical and administrative settings. In addition, she is passionate about health and exercise. These positive behaviors serve as her social and physical well-being outlet. As she strongly believes that exercising, especially with friends and family members, is a productive way to spend time.
She grew up in New Hampshire, has lived all over the United States and in Russia. She welcomes new challenges and appreciates the different perspectives that all people bring into her life. Her personal time is spent hiking, traveling, and cooking with family and friends.
Dionne earned her M.A. in Communication from UW-Stevens Point.
Myron Falken | UW-La Crosse

Myron Falken, Ph.D., is an adjunct assistant professor at the University of Minnesota. He worked as an epidemiologist at the Minnesota Department of Health for 20 years and developed the blood lead surveillance system and the birth defects surveillance system. He has four years of public health experience as a public health director and community health administrator directing and planning activities at the community level.
Dr. Falken earned his M.S. in microbiology from South Dakota State University, and his MPH and Ph.D. in environmental health with an emphasis on epidemiology from the University of Minnesota.
Jason Horay | UW-River Falls, UW-Stevens Point, UW-La Crosse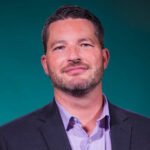 Jason Horay, M.S., is a Strategic Client Executive at LabCorp Employer Services. He was the program manager at Duke University's LIVE FOR LIFE employee wellness program, and spent more than 10 years implementing fitness/wellness programs and driving organizational culture change at Fortune 500 companies, such as IBM and Cisco Systems. This experience enabled him to work with various employers to assess program and organizational current state; develop customized wellness strategies; evaluate existing programs; integrate health and productivity to ensure alignment with overall business objectives; and provide guidance in building sustainable, healthy cultures.
He is active with the National Athletic Trainers Association (NATA), National Committee for Health Education Credentialing (NCHEC), American Journal of Health Promotion (AJHP), and the Wellness Council of America (WELCOA). He was featured as a Wellness Council of America (WELCOA) Member Spotlight and voted a Top 100 Health Promotion Professional for his work toward the active pursuit of enabling leaders to discover true wellness and to realize their full potential.
Horay earned his B.S. from High Point University in Sports Medicine, and his M.S. in Health Promotion/Health Education from Mississippi State University. He is a Certified Health Education Specialist (CHES) and a Master Trainer with the CDC's Work@Health Program.
Danielle Karvonen | UW-Superior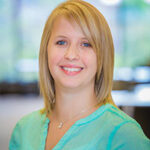 Danielle Karvonen, M.S, chose the health field because she loves to help and educate others about health and wellness. In her free time, she likes to spend time with her friends and family, golf, and fish.
Karvonen earned her B.S. in Wellness/Fitness Management from UW-Superior, and her M.S. in Public Health from Benedictine University. She is currently pursuing a master's degree in Health Information Management.
Erin Balliet Ratelis | UW-La Crosse
Erin Ratelis, M.A., leads the B2B solution and thought leadership strategy for virtual and digital healthcare solutions at Teladoc Health.
She has been an innovator for change within the health and wellness industry for more than 15 years. She is an insight-driven healthcare professional with experience as a health management consultant, employee well-being product marketer, and content development strategist. As a Marketing Director at Optum, she led the Annual Wellness in the Workplace study for 10 years in addition to research partnerships with Yale University and Business Group on Health. She has specialized knowledge in Behavioral Economics, Healthcare Marketing, Wellness Program Design & Communications.
She earned her B.A. in Community Health Education from UW-La Crosse and M.A. in Business Communication from the University of St. Thomas.
Dave Sprague | UW-River Falls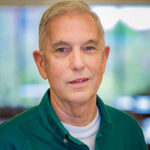 Dave Sprague, Ed.D., is an adjunct professor at the University of Wisconsin, both online and classroom-based courses.
His prior work experience includes training and development, executive recruiting, sales and marketing, public speaking, management coaching, and research consulting for several companies such as Boeing, Emory Hospital and Clinics, Johns-Manville, Norwegian Cruise Lines, Thomson-Reuters, and West Bank. He and his wife live in the Minneapolis area and have four adult children and five grandchildren.
He earned his B.S. and M.S. degrees from Indiana University and his Ed.D. degree from the University of Minnesota.
Judy Springer | UW-River Falls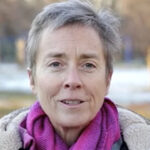 Judy Springer, Ph.D., has more than 25 years experience in the health and wellness field working at hospital, community, corporate, and academic sites in various roles. Past experience in the academic setting included instruction in exercise physiology, fitness assessment and programming, sport nutrition, aging and wellness, and lifetime wellness. She previously facilitated Physical Education courses in the Adult High School Division at Milwaukee Area Technical College and teaches a graduate course in Principles of Health Behavior at Carroll University.
She has a wonderful boxer/lab mix dog, Pavlov, and enjoys the outdoors, especially the fantastic Wisconsin summers, time with family and friends, and coffee.
Her educational background includes a B.S. in Fitness Leadership and a M.S. in Exercise Physiology from Northern Illinois University, and a Ph.D. in Educational Psychology from UW-Milwaukee.
Emily Whitney | UW-La Crosse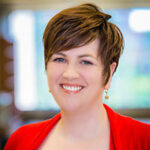 Emily Whitney, Ph.D., is an assistant professor at UW-La Crosse.
She teaches health education and health promotion courses such as Drugs in American Society, Human Disease, Stress Management, and Health Aspects of Aging. Her research interests include social support, diabetes/obesity, adolescent health programs, community capacity, stress/coping, college health, and health aspects of aging. Additionally, she is involved in grant writing, advising, mentoring undergraduate research projects, and serving on graduate thesis committees.
Dr. Whitney earned her M.S. in Community Health Education from Utah State University and her Ph.D. in Health Education from Southern Illinois University, Carbondale.
Liz Wiebe | UW-Stevens Point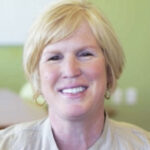 Liz Wiebe, M.S., is the Health Services Manager at the University of Wisconsin Medical Foundation.
Her background is in Health Education and Exercise Physiology. She has spent most of her career in worksite wellness, and more than 20 years at Lands' End in Dodgeville, Wisconsin, in a variety of roles, most recently as the Sr. Manager of Work Life Benefits, where she had oversight of the Comer Center, an 80,000 sq. ft. fitness facility, the on-site Lands' End Medical Clinic, and the Day Care Center. Other career experience includes the YMCA, Nicolet Instruments, and Duke University Cardiac Rehab.
She has three children and enjoys the outdoors, especially spending time at their family cabin in Minocqua, sporting events, reading, and traveling. She is looking forward to helping develop new wellness professionals in a career where your vocation can truly be your vacation!
Wiebe earned her B.S. and M.S. from UW-Madison.