Courses in the UW Master of Science in Health and Wellness Management are developed and taught by University of Wisconsin faculty, who either teach our on-campus courses or are industry professionals working in the health and wellness field serving as adjunct faculty. Specialty areas include: health and wellness marketing, wellness program management, healthcare consulting, community health and epidemiology, management coaching, and more. This program is a partnership of UW Extended Campus and UW-Green Bay, UW-Parkside, UW-River Falls, UW-Stevens Point, and UW-Superior.
---
Meet the Faculty
Betsy Barrett | UW-Stevens Point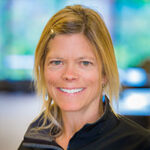 Betsy Barrett, Ph.D., is an adjunct instructor at UW-River Falls.
Previously, she taught at UW-Stevens Point and Elmhurst College. She volunteers at the National Wellness Institute, runs (with her yellow lab, Croix), bikes and swims, and savors time with her family (husband, Tom, and sons, Mack and Tate).
Dr. Barrett earned her B.A. from the College of Wooster, her MS from Miami University in Ohio, and her Ph.D. from the University of Minnesota.
Penny Lyter | UW-Parkside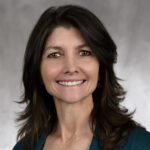 Penny Lyter, Ph.D., is an associate professor at UW-Parkside.
She has served in numerous roles over the past two decades at UW-Parkside. As Wellness Director, she implemented the first employee wellness program for the campus, developed a student wellness class, and helped create a campus Wellness Center. She then served as Chair of the Health, Physical Education, and Sport Management department for thirteen years, where she led the development of a new exercise science laboratory and a Strength and Conditioning Center, as well as served an instrumental role in creating three new majors: Sport Management, Fitness Management/Exercise Science, and Applied Health Sciences. Most recently, she served as Associate Dean of the College of Natural and Health Sciences, where she directed graduate programs in the college and oversaw the Root River Environmental Education Community Center.
Throughout her professional and personal life, she continues to be driven and guided by her overall holistic view. This view extends to all aspects of academia, from student success in and out of the classroom, to quality academic programming, to a vibrant and healthy campus and community. She embraces wellness throughout her personal life by engaging in fitness activities, including cycling, cross country skiing, and participating in triathlons, as well as traveling and experiencing cultural events with her family and friends. Dr. Lyter earned her Ph.D. from UW-Madison.
Ephraim Nikoi | UW-Superior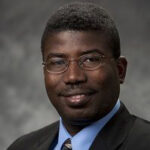 Ephraim Nikoi, Ph.D., is an associate professor of communication at UW-Superior.
His research interests are in relating and organizing, which includes areas of studies such as organizational communication, communication and social change, and intercultural communication. His recent work is a co-edited book Collaborative Communication Processes and Decision Making in Organizations. His current research focuses on the use of communicative tools to mobilize community resources for development.
Dr. Nikoi earned his Ph.D. from Ohio University.
Jose Palao | UW-Parkside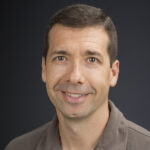 Jose M. Palao, Ph.D., is an associate professor at UW-Parkside.
He is originally from the warm shores of the Mediterranean Sea—Cartagena, Spain. For more than 14 years, he taught at different universities in Spain (Catholic University of Saint Anthony, University of Alcala, and University of Murcia). From 2014 to 2015, he completed a sabbatical as a visiting scholar at Iowa State University. He joined the Health, Exercise Science and Sport Management Department at UW-Parkside in 2015. Currently, he teaches Biomechanics, Research Methods, Strength and Conditioning, and Sports Analytics.
He completed his licensure and earned his Ph.D. in Physical Activity and Sport from the University of Granada.
Stacy Peterson | UW-River Falls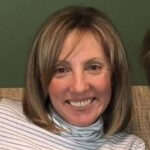 Stacey Peterson, Ph.D., has more than a decade of experience in education and has taught at the Florida Institute of Technology, UW-River Falls, and Normandale Community College. She has traveled extensively, which influenced her interest in the field of repatriation and fostered an appreciation of diversity issues in the workplace. Her dissertation and research is in the field of employee repatriation and adjustment, and she has taught a variety of courses such as research methods, statistics, social psychology, general psychology, development through the life span, and psychology applied to modern life.
Originally from Detroit, Michigan, Dr. Peterson enjoys spending time with her family. She is an avid runner and likes to explore the outdoors with her two daughters. She also has a flavor for cooking!
Dr. Peterson earned her B.S. in Psychology from Wayne State University, and her M.S. and Ph.D. in Industrial and Organizational Psychology from Florida Institute of Technology.
Sallie Scovill | UW-Stevens Point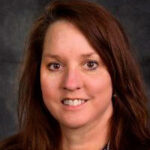 Sallie Scovill, Ph.D., is an associate professor of health promotion/wellness at UW-Stevens Point.
She has experience in public health, hospital wellness programs, and employee wellness programs for large companies. She built three fitness centers, one for a community organization specializing in wellness and fitness for persons with disabilities. Recently, Dr. Scovill completed requirements for her Yoga Alliance RYT 200 and has taught group fitness for more than 20 years. She is an avid horsewoman who dreams of being a cowboy someday. She began her studies at Austin Peay State University near Nashville, Tennessee, as a political science major. She teaches on-campus courses in employee wellness at UW-Stevens Point and works with students during their internship selection course.
She earned her M.S. in Sports Management from Georgia Southern University and her Ph.D. from Middle Tennessee State University.
Peter Stark | UW-Superior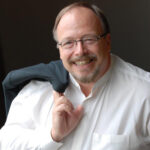 Peter Stark, Ph.D., teaches strategy, leadership, and global business at Gustavus Adolphus College.
He is recognized internationally as a passionate and engaging educator with specific expertise in cross-cultural organizational effectiveness and leadership. In addition to teaching, Dr. Stark also consults worldwide on cross-cultural change, transformational leadership, organizational effectiveness, strategy, and systems thinking. He is frequently recognized for his abilities to work at all levels and across all functions of complex organizations to deliver consistently superior results in the design and delivery of human performance improvement initiatives.
Dr. Stark earned his B.S. in Cognitive/Neuropsychology from Northwestern University, his MBA from Pepperdine University, and completed His Ph.D. in Strategic Organization Change and Leadership at Pepperdine University and the Fielding Graduate Institute.
Lori Thompson | UW-Green Bay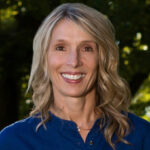 Lori Thompson, Ph.D., is founder of Envision Associates, a consulting firm that specializes in supporting complex organizations and partnerships by improving performance and achieving organizational outcomes. In addition to her consulting, Dr. Thompson has taught online for Central Washington University since 2013 in the Information Technology and Administrative Management Department.
She has worked with health systems, foundations, government, higher education, private professional practices, and national organizations and associations in the non-profit, professional, and services sector. She has extensive experience with start up and turnaround projects and initiatives and is a collaborative team leader with demonstrated ability to develop clear goals, set strategy, define plans, and implement plans with accountability. She possesses exceptional analytical skills and an innate ability to understand organizational needs.
Dr. Thompson earned her Ph.D. from North Dakota State University where she focused on assessment, evaluation, comprehensive qualitative and quantitative research skills, institutional analysis, training and development, and interpersonal skills needed to work with education, business, non-profit, and government entities. She completed a master's certificate program in Lean Six Sigma from Villanova University that included Six Sigma Green Belt, Lean Six Sigma, and Lean Six Sigma Black Belt.
Christine Vandenhouten | UW-Green Bay
Christine Vandenhouten, Ph.D., is the Chair of Nursing and Health Studies at UW-Green Bay.
Areas of expertise, teaching, and research include program planning and evaluation (both community and educational systems), community organizing, health system leadership, healthcare policy, credentialing, public health, political advocacy, global health systems, and cultural competence in healthcare. She worked as a professional nurse in the neonatal intensive care unit (NICU), perioperative (surgery), and public health settings. She has more than 25 years of experience as a nurse educator at both the undergraduate and graduate levels. She led a travel course to Mexico where students examined the rich language and culture while studying the Mexican healthcare system.
Dr. Vandenhouten serves on the Board of Directors for Bellin Health Systems and the Northeast Wisconsin Area Health Education Center (NEW AHEC). She also has a long history of service to the United Way of Brown County having served as the chair of the Health and Wellness Impact Council (past) and now the Community Impact Council charged with distributing program funds. She also serves on numerous community action teams/boards including the Oral Health Action Team designed to address oral health access issues for residents of Brown County.
When not teaching, Dr. Vandenhouten enjoys spending time in her flower gardens and in northern Wisconsin where she enjoys fishing in the summer and outdoor sports like cross-country skiing in the winter.
Vandenhouten earned her BSN from Marian College, her MSN from UW-Oshkosh, and her Ph.D. in Nursing from Marquette University.
Todd Wilkinson | UW-River Falls
Todd Wilkinson is department specialist for health psychology and teaches courses at UW-River Falls in Health Psychology, Sports Psychology, General Psychology, and Research Methods.
His research interests include exercise promotion, sport performance, and positive psychological interventions influencing health and wellness. Todd's program of research involves student collaboration and provides opportunities for students to experience the research process from conceptualization through presentation of findings. He is an active member of the Association for Applied Sport Psychology and provides sport psychology consulting to coaches, teams, and athletes. He currently serves as a faculty co-advisor for the Psi Chi Honor Society and is chair of the institutional review board on campus.
Barbara J. Zabawa | UW-Superior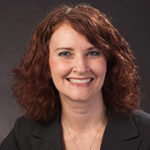 Barbara J. Zabawa is a clinical assistant professor in the College of Health Sciences, Department of Health Services Administration at UW-Milwaukee. She teaches graduate and undergraduate courses in health law and compliance, US health care delivery, and health professions career development.
She serves health and wellness professionals and organizations across the country as an advocate, a transactional lawyer, and a compliance resource. Her commitment to improving health and wellness also shows through her community service. Barbara founded the Wellness Compliance Institute, a nonprofit organization that seeks to improve wellness program and activity compliance. She has also serves on the Board of Directors for the National Wellness Institute.
She is founder and President of the Center for Health and Wellness Law, LLC, a law firm dedicated to improving legal access and compliance for the health and wellness industries. She is also the founder of Pursesuitz, LLC, a mission-based fashion company featuring the Pocketwear Tank that promotes gender equality, and Lemonspark, a movement and podcast celebrating the sparks that lead people to meaningful pursuits after experiencing life's lemons.
Barbara is lead author of Rule the Rules on Workplace Wellness Programs published by the American Bar Association, and the author of The Tug: Finding Purpose and Joy through Entrepreneurship published by Henschel Haus Publishing in Spring 2021. She is a frequent writer and speaker on health and wellness law topics, having presented for national organizations such as WELCOA, National Wellness Conference, HPLive, Healthstat University and HERO.
Barbara is licensed to practice law in both Wisconsin and New York.

Get Program Guide
Learn more about our 100% online degree and certificate programs.