All courses in the Master of Science in Sustainable Management are developed and taught by University of Wisconsin faculty from one of the UW System partner campuses or are industry experts serving as adjunct faculty. UW Sustainable Management faculty have expertise in a wide range of fields, including: business, sustainability, engineering, water resource management, sustainable agriculture, economics, environmental science, law and ethics, psychology, natural resource management, and sociology. The Master of Science in Sustainable Management is a partnership of UW Extended Campus and UW-Green Bay, UW-Oshkosh, UW-Parkside, UW-Stout, and UW-Superior.
---
Master of Science in Sustainable Management
Vallari Chandna | UW-Green Bay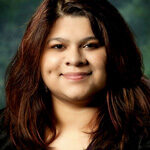 Vallari Chandna is a Professor of Management for the Austin E. Cofrin School of Business at UW-Green Bay.
Dr. Chandna has taught courses in organizational behavior, strategic management, entrepreneurship, business policy (capstone), leadership, and human resources. Her current research interests are in organizational theory and entrepreneurship including virtual entrepreneurship, new organizational forms (temporary organizations), degrowth, sustainability, individual and organizational issues in start-ups, and inter-organizational relationships. Dr. Chandna has presented her research at many regional, national, and international conferences including the Academy of Management Annual Conference, Southern Management Association Conference, Southwest Academy of Management Conference, the European Group for organizational studies (EGOS) Colloquium, Babson College Entrepreneurship Research Conference (BCERC), and the Sustainability, Ethics and Entrepreneurship (SEE) Conference amongst others. She is currently a board member for Southwest Academy of Management serving as a representative-at-large. Dr. Chandna also serves on several committees and is a faculty associate of the Environmental Management and Business Institute (EMBI). She also has experience working in the retail and media industries.
She earned her PhD in Organizational Theory and her MBA in Organizational Behavior and Human Resources from the University of North Texas, and a degree in law (BA.LL.B.-Honors) from RSTMN University, India.
Steve Dunn, PhD | UW-Oshkosh

Steve Dunn, PhD, is Distinguished Professor of Sustainable Enterprise in the College of Business at UW-Oshkosh.
Dr. Dunn serves as academic director for the MS in Applied Biotechnology, Graduate Certificate in Applied Bioinformatics, and MS in Sustainable Management at UW-Oshkosh.
Dunn is the co-author of two books and has been a frequent speaker at industry and educational conferences. Prior to his academic career, he worked in several corporate positions and as a manufacturing plant manager at HJ Heinz. He has also been a long-time consultant in supply chain and sustainability management. Away from work, he serves as Executive Director of Take Heart America (THA), a non-profit dedicated to improving the rate of survival from sudden cardiac arrest. He also served on executive boards for the United Way and several other non-profit organizations.
Outside of work, he likes to visit the many terrific wineries in Wisconsin and take long walks with his wife. He is also a voracious reader and audio book/podcast fan. He has three grown sons and one big American Ragdoll cat.
Dr. Dunn earned his PhD in Supply Chain Management at Pennsylvania State University. His research focuses on strategic sustainability and supply chain issues, as well as personal well-being.
Michael Holly | UW-Green Bay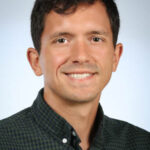 Dr. Michael Holly is an associate professor at UW-Green Bay.
Dr. Holly's teaching interests include water and wastewater treatment and solid waste management including resource recovery, hazardous waste disposal, and environmental remediation. His research interests include agricultural waste management, stormwater management, engineered wetlands, greenhouse gas and ammonia mitigation from agriculture, aquaponics modeling, and treatment of wastewater containing per- and polyfluoroalkyl substances (PFAS).
He earned his BS in Biosystems Engineering from Michigan State University and his MS and his PhD in Biological Systems Engineering from UW-Madison.
Julie L. Kinzelman | UW-Parkside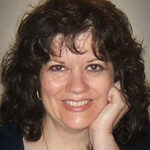 Dr. Julie Kinzelman is a visiting lecturer at UW-Parkside.
The primary focus of Dr. Kinzelman's research is development and validation of monitoring/assessment programs, identifying sources of environmental contaminants and implementing applied science solutions (including nature-based solutions) to address climate change; improve accessibility, habitat and surface water quality; and provide equity. Dr. Kinzelman has served as consulting environmental scientist in her areas of expertise (e.g., development/validation of monitoring protocols/programs, pollutant source identification, and coastal restoration) locally, regionally and internationally.
She is a Visiting Senior Lecturer at the University of Surrey (Faculty of Engineering and Physical Sciences) and Clinical Assistant Professor at the University of Wisconsin-Milwaukee (College of Health Sciences). She also currently holds positions on the editorial boards of the journals "MDPI Water" and "Aquatic Ecosystem Health & Management" and the advisory boards of the UW-Parkside College of Natural & Health Sciences and UW-Milwaukee College of Health Sciences.
She earned her BS in Medical Technology from UW-Parkside, a Supervisory Management certificate, her MS in Clinical Laboratory Sciences from UW-Milwaukee, and her PhD in Microbiology/Public Health from the University of Surrey, Guildford, United Kingdom.
Michael Peter Lizotte | UW-Oshkosh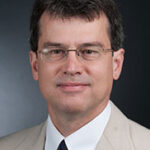 Dr. Michael Lizotte is faculty at UW-Oshkosh.
He has served the university as an Associate Professor of Ecology, Director of the Aquatic Research Laboratory, and Director of Sustainability. He is currently the Sustainability Officer for the University of North Carolina Charlotte and a principal investigator for the Integrated Network for Social Sustainability. Dr. Lizotte teaches courses in cultural and historical foundations of sustainability.
He earned his BS in Environmental Science from the University of Massachusetts Amherst, his MS in Botany from Virginia Tech, and his PhD in Marine Biology from the University of Southern California.
Sakib Mahmud | UW-Superior
Dr. Mahmud serves as Academic Director for the BS in Sustainable Management at UW-Superior.
Dr. Sakib Mahmud is associate professor in sustainable management and economics at UW-Superior.
Dr. Mahmud's research focuses on applied microeconomics with applications on issues related to climate change adaptation, environmental and resource economics, behavioral economics and policy. He was the 2014-2015 Wisconsin Teaching Fellow under the University of Wisconsin System. He is also serving as one of the Steering Committee Members for the National Bank of Commerce-sponsored Regional Economic Indicators Forum (REIF) project. The project involves mentoring of undergraduate student researchers to perform long-term study of economic and business indicators covering 15 counties in Northeast Minnesota and Northwest Wisconsin. Dr. Mahmud teaches Economics of Sustainability, International Development and Sustainability, and Corporate Social Responsibility and Sustainability courses.
Dr. Mahmud earned his doctoral degree in economics from the University of Wyoming, and his MA in economics from the University of British Columbia (UBC) of Canada.
Heather McCombs | UW-Oshkosh

Heather McCombs is a lecturer at UW-Oshkosh.
McCombs became a LEED AP in 2008 and taught exam prep for the LEED Green Associate exam at Fox Valley Technical College. In 2011-2013 as Executive Director of the USGBC WI chapter, McCombs brought hundreds of green building and design educational opportunities to the state. McCombs' textbook, LEED Green Associate Exam Prep Guide, v.4, American Technical Publishers, 2015, is used worldwide as a tool to introduce the core concepts of sustainability to students and professionals in many fields. McCombs is the Assistant Director of Sustainable Design for Lawrence University and presents nationally at Career & Technical Education conferences on sustainability curriculum for secondary and post-secondary levels. Professor McCombs teaches The Built Environment course.
McCombs earned her MS in Organizational Leadership and Quality from Marian University, her BFA from the California Institute of the Arts, and her Associate in Interior Design from Fox Valley Technical College.
Ibrahim (Brian) Oenga | UW-Stout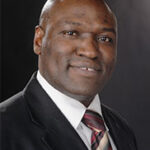 Ibrahim K. Oenga is an associate professor in the Business Department at UW-Stout.
In addition to his work at UW-Stout, he is also a visiting professor at the Cooperative University College of Kenya and an adjunct faculty member at UW-River Falls. Mr. Oenga teaches courses in policy, law and ethics of sustainability, business law, real estate law, legal aspects of construction, and real estate principles.
He earned his BCom and LLB from Karnatak University in India, his Diploma of Associate from the Insurance Institute of India, his Diploma of Law from the Kenya School of Law, and his LLM from Hamline University School of Law.
John D. Skalbeck | UW-Parkside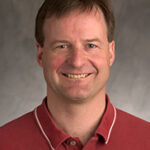 Dr. John Skalbeck is a professor of geosciences at UW-Parkside.
Dr. Skalbeck serves as academic director for the MS in Sustainable Management at UW-Parkside.
Prior to joining UW-Parkside in 2001, Dr. Skalbeck spent over ten years as a groundwater consultant specializing in soil and groundwater contamination and remediation. He teaches courses in physical geology, sedimentology and stratigraphy, hydrogeology, geophysics, and Great Lakes water resources. Research areas include modeling gravity and magnetic data for hydrogeologic assessment, water quality monitoring, and wetland characterization. Dr. Skalbeck's current research involves a ten-year hydrologic investigation of the Albion Basin in Alta Utah for the Friends of Alta; a collaboration with colleagues from Ostfalia University of Applied Sciences in Wolfenbüttel Germany on the development of a mobile phone application for modeling the growth of algae in small lakes; and modeling of basement structure in Dodge County, Wis. using gravity and magnetic data for the Wisconsin Geologic and Natural History Survey.
Skalbeck earned his bachelor's degree from Gustavus Adolphus College, his MS in Geology from Western Washington University, and his PhD in Hydrogeology from the University of Nevada.
Elizabeth Wheat | UW-Green Bay
Elizabeth E. Wheat is an Associate Professor of Public and Environmental Affairs (Political Science) at UW-Green Bay.
Dr. Wheat's teaching interests include environmental law and policy; global environmental politics; natural resources; constitutional law; and global politics. Her research interests include environmental law at the U.S. Court of Appeals; wildlife smuggling; environmental justice; environmental policy, particularly endangered species and water policy; and policy analysis.
Wheat earned her bachelor's degree in psychology from Alma College, her MPA in Comparative Environmental Policy from Indiana University, and her PhD in Political Science from Western Michigan University.

Get Program Guide
Learn more about our 100% online degree and certificate programs.