The UW Master of Science in Healthcare Administration faculty are either tenured faculty or working healthcare leaders serving as adjunct faculty. Specialty areas include: healthcare human resources, healthcare marketing, health IT, health compliance, epidemiology, nursing, long term care administration, and health information management. The program is a partnership of UW Extended Campus and UW-La Crosse, UW-Parkside, UW-Platteville, UW-Stevens Point, and UW-Stout.
---
Meet the Faculty
Dr. Linda Bay, DNP | UW-Platteville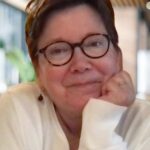 Dr. Linda Bay is an instructor in the School of Business at UW-Platteville.
Dr. Bay has over 35 years experience as a registered nurse working at the bedside, as a nurse educator, and an advanced practice role of clinical nurse specialist. She recently retired from the Veterans Health Administration after 30 years of service, where her final position included working as a Nurse Consultant for the VHA Office of the Inspector General.
Dr. Bay earned her Doctor of Nursing from Alverno College in Milwaukee. Her primary focus for study was leadership, macro level organizational change, and system thinking. Her doctoral project included developing ways to bring "joy" to the workplace.
Dr. Suresh Chalasani, PhD | UW-Parkside

Suresh Chalasani is Professor of Management Information Systems in the Business Department at UW-Parkside.
He is a senior member of IEEE and a member of the Association for Information Systems (AIS). He has received numerous research and teaching grants from the National Science Foundation and the University of Wisconsin System. His research interests include healthcare management and healthcare technologies. He has published numerous research articles in journals such as IEEE Transactions on Computers, IEEE Transactions on Parallel and Distributed Systems, IEEE Transactions on Communications, and Information Systems Frontiers. He has also presented papers at a number of IEEE- and AIS-sponsored academic conferences. He is on the editorial board of the International Journal of Biomedical Engineering and Technology, where he co-edited a special issue on "Nanotechnology for Medical and Surgical Applications." Additionally, Chalasani serves on the international program committees for several conferences.
Chalasani earned his PhD in Computer Engineering from the University of Southern California. Prior to joining UW-Parkside, he was an Assistant Professor at UW-Madison.
Dr. Julia Chapman, PhD | UW-Stout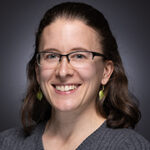 Dr. Julia Chapman is a Lecturer in the Department of Biology at UW-Stout.
She also serves as Academic Director for the MS in Sustainable Management at UW-Stout, and teaches undergraduate courses in environmental science and sustainability and graduate courses in conservation biology.
She earned her BS in Plant Biology from Ohio University, and her MS and PhD in Biology from the University of Dayton.
Thomas Collins, JD | UW-Platteville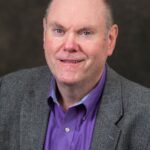 Thomas S. Collins is Professor of Accounting and Business Law in the School of Business at UW-Platteville.
He has nearly 30 years of college teaching experience, and has taught graduate and undergraduate courses in business law and accounting. He served as an attorney of counsel for over 15 years at O'Connor & Thomas, the oldest law firm west of the Mississippi, in the areas of business and employment law. He has given numerous speeches and presentations in various areas of accounting and business law and has conducted workshops on creative and critical thinking strategies for students.
Collins earned bachelor's and master's degrees in accounting from the University of Iowa, and his Juris Doctorate degree (with high distinction) from the University of Iowa College of Law.
Dr. Sally Hamilton, PhD | UW-Platteville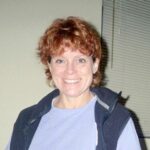 Sally Hamilton is and instructor in the School of Business at UW-Platteville.
Her corporate experience includes working in corporate finance. She also worked in global project management related to financial systems, inventory, international taxation and supply chain management for a large semiconductor firm in Silicon Valley. Her teaching experience includes extensive experience in undergraduate and graduate accounting, project management and finance, both in-person and online.
Dr. Hamilton lives in Davis, California, a rural college town about 20 mi. from Sacramento and about 90 minutes from San Francisco. Outside of class she enjoys working with her horses and caring for her sheep.
Hamilton earned her PhD from the University of California Los Angeles Graduate School of Management.
Natalie Hemmerich, JD | UW-Stout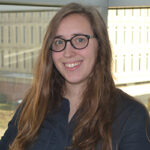 Natalie Hemmerich is a staff attorney at the Public Health Law Center in Saint Paul, MN.
She has worked in public health law for 6 years specializing in commercial tobacco control, health equity, and Tribal public health law.
She earned her JD from Case Western Reserve University in 2014 and her MPH from Ohio State University in 2017.
Dr. Colleen Kane, DNP, MSN, Ed, RN, NE-BC | UW-Stevens Point
Dr. Colleen Kane is adjunct faculty in the College of Nursing at UW-Stevens Point.
During her thirty-seven year career she has served in leadership, process improvement, and education roles in healthcare. She is currently serving as Dean, School of Health at Mid-State Technical College. She has teaching experience in the classroom, clinical site, and online settings. She is a Board Certified Nurse Executive (NE-BC) and a Lean Six Sigma Green Belt.
Dr. Kane earned her nursing degree from St. Luke's Hospital School of Nursing, her bachelor's degree in Health Care Administration from Concordia University, her master's in Nursing Education from the University of Phoenix, and her Doctorate of Nursing Practice- Executive Leadership, from Concordia University.
She and her family are avid Packer fans, and most Sunday afternoons you can find them gathered together to watch the game during football season.
Dr. Bryan Lewis, PhD | UW-Parkside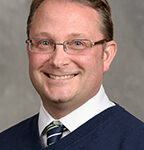 Dr. Lewis serves as Academic Director for the MS in Healthcare Administration at UW-Parkside.
Dr. Bryan Lewis is Associate Dean in the College of Natural and Health Sciences at UW-Parkside.
He also serves as Director of Pre-Health Programs, Academic Director of the online, collaborative Health Information Management and Technology (HIMT) program, and is a member of the Biological Sciences Department. His focus is on the student, including new program development, professional development, advising, and career planning. He has been at UW-Parkside since 2000. Prior to that, he was Assistant Professor at Clarke College in Dubuque, IA, where he taught courses in the college's professional physical therapy program and biology degree programs.
Dr. Lewis earned his BS in Biology from Ripon College and his MS and PhD in Physiology from the University of Wisconsin-Madison. His specialty areas include Neuroscience, Pathology, Electrophysiology, and Cell Communication.
Wil Limp, MS, RHIA, CHTS-Tr, FAHIMA | UW-Stevens Point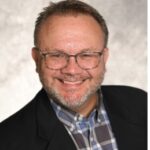 Wil Limp is faculty in the College of Professional Studies at UW-Stevens Point.
He is a healthcare professional who has served in various roles throughout his 15-plus year career including HIM director, director of IT and program director. In addition to his faculty role at UW-Stevens Point, he is a systems and operations manager at UW Health in Madison where he oversees health information exchange (HIE) and release of information (ROI) and serves as the record custodian for the healthcare system. He also serves on multiple academic advisory boards and has presented at state and national conferences on topics such as release restrictions, information blocking, and career topics for students and early careerists. He has authored chapters on leadership and management as well as participated as an item writer for professional credentialing exams for AHIMA. Mr. Limp is the acting president for the Wisconsin Health Information Management Association (WHIMA) and the chief delegate for 2022. He was recently recognized as an AHIMA Fellow.
Dr. Jodi Olmsted, RDH, BS, MS, EdS, PhD, FAADH | UW-Stevens Point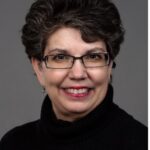 Dr. Olmsted serves as Academic Director for the MS in Healthcare Administration at UW-Stevens Point.
Dr. Jodi Olmsted is a professor in the School of Health Sciences & Wellness at UW-Stevens Point.
She has over 30 years of experience in therapeutic care as a registered dental hygienist and twenty-seven as an educator, including clinical, laboratory, classroom, and online learning. As the national Director of Education and Training for a long-term care (LTC) corporation, she worked with administrators and staff across the U.S. using quality improvement (QI) data analytics tools to improve operational and organizational change while impacting Quality of Life Outcomes. Jodi's research interests are in academic performance, distance education, and improvement in community dental health outcomes and assessment. She has held academic administrative roles at three of four academic institutions in Wisconsin. Jodi believes maintaining current knowledge of healthcare environments using an applied approach as a future leader and manager while being flexible and adaptable within an ever-changing health care landscape are some of the skills required for success today. Jodi looks forward to supporting learners showcase applying what they have learned in their culminating course experience(s) in the UW Master of Science in Healthcare Administration after they have been developing their leadership and managerial skills for becoming successful healthcare leaders in the future.
Dr. Olmsted earned her Doctor of Philosophy in Education from the University of Minnesota and is a Fellow of the Academy of Dental Hygiene. Jodi holds an Educational Specialist (EdS) and Masters (MS) degrees from UW-Stout, specializing in curriculum design, training and development, and distance and online learning.
Dr. Keely Rees, PhD | UW-La Crosse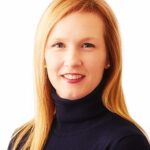 Dr. Rees serves as Academic Director for the MS in Healthcare Administration at UW-La Crosse.
Dr. Keely Rees is Professor in the Department of Health Education and Health Promotion and serves as Director of the undergraduate Public Health – Community Health Education program at UW-La Crosse.
She has over 20 years of experience in teaching and research in the health field. Her research has focused on prenatal care, exercise prescription and behaviors during and after pregnancy, social support for pre-conception and prenatal nutrition, tobacco use during pregnancy, sexuality education and advocacy for young children, teens, and parents, and schools as community outreach for nutrition and exercise. She has undertaken collaborative projects with Pine Ridge Indian Reservation and Global Partners of Gundersen Health System to provide education and advocacy with Native American youth and leaders. She teaches health policy & advocacy, motivational interviewing, grantseeking, and women's health courses, trainings, and workshops at universities, hospitals, schools, and in the community. She has worked with other universities, researchers, and organizations to identify ways to better prepare health educators in the field in Ireland, Spain, and Costa Rica.
Dr. Rees earned her BA in Health Education at the University of Minnesota-Morris, her MS in Exercise Physiology & Health Behavior at South Dakota State University, and her PhD in Health Education at the University of New Mexico.
Dr. Russell Roberson, PhD | UW-Parkside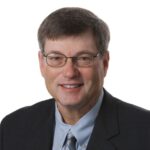 Dr. Russell Roberson is the retired Vice President of Quality and Regulatory Affairs for General Electric Healthcare. In this global role, he worked to ensure that products and services were properly designed, manufactured, distributed, and serviced. He has ~ 40 years of experience in medical drugs and devices, and has worked on product lines that include magnetic resonance imaging, blood transfusion, blood substitutes, cancer therapies, cardiovascular, and drugs.
He has published widely and is the author of several books on leadership, statistics, cancer management, big data, and strategy. He is a frequent speaker at global conferences, presenting on such topics as software design, regulatory affairs, statistics, cancer management, strategic planning, and quality-management systems. He developed the SWEATT (strengths, weaknesses, excellence, actions, threats, & team) strategic model, publishing numerous articles and a TED Talk on this model.He is a licensed professional engineer and holds professional certifications in quality engineering, software engineering, and auditing. He also holds a Six Sigma black belt. He is active in several professional societies, has served on the national board of trustees for his college fraternity, and serves as President of two university advisory boards.
Dr. Roberson earned his PhD in Business Administration and Management from Argosy University, his MBA from Marquette University, his MS in Mechanical Engineering from West Coast University, and his BS in Agriculture Engineering from Auburn University. He is married and has five children. He has also survived two battles with cancer, in 1991 and 2006 (non-Hodgkin's lymphoma). He teaches leadership, ethics, statistics, data analytics, and health information technology at the university level.
Lorraine Zoromski, EdD, MSN, RN | UW-Stevens Point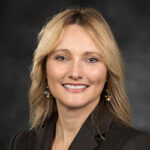 Lorraine Zoromski is an Assistant Professor of Nursing at the University of Wisconsin-Stevens Point. She earned her EdD at Edgewood College in Madison, WI in 2017. She is focused on research involving Emotional Intelligence in Healthcare and Inter-professional education. She is a Business Unit board chair for a hospital system in Central Wisconsin.

Get Program Guide
Learn more about our 100% online degree and certificate programs.