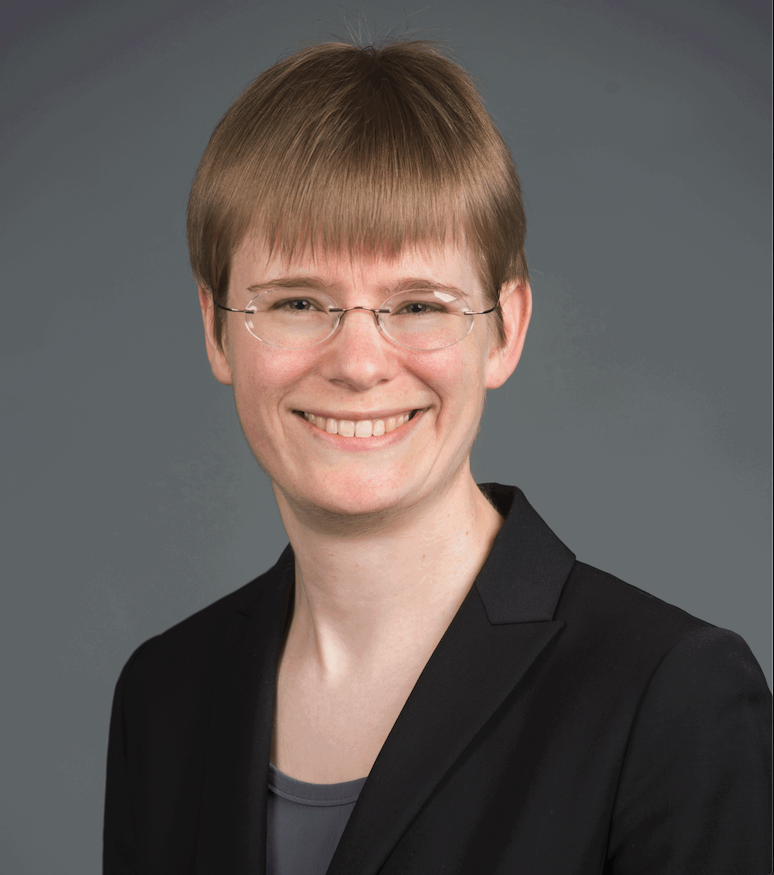 When Abra Brisbin was earning her undergraduate mathematics degree from Carleton College, she wanted to apply math and data to areas that made an impact in the real world. To do that, she earned her Ph.D. in applied mathematics from Cornell University, where she focused on statistical genetics—understanding how genetic variations influence people's health.
In the next two years, Abra completed a postdoc at Mayo Clinic in Rochester, Minnesota, and then moved into her current role as an associate professor in the mathematics department at the University of Wisconsin-Eau Claire. Additionally, she co-develops and teaches courses in the 100 percent online University of Wisconsin Master of Science in Data Science, including DS 710: Programming for Data Science and DS 740: Data Mining.
In the following Q&A, Abra shares what drew her into the world of data science, what motivates her to be a teacher in the UW MSDS program, and how she helps her students gain the skills they need to be successful in the field.
What drew you into the world of data?

I think one of the great things about statistics and data science is that you can analyze data from a wide variety of different fields.
When you find an interesting data set, you can figure out what there is to learn from it. For example, I've worked with students on research projects involving crime rates in Eau Claire or students who have analyzed factors that influence housing prices in the city—which both have a personal importance beyond the numbers.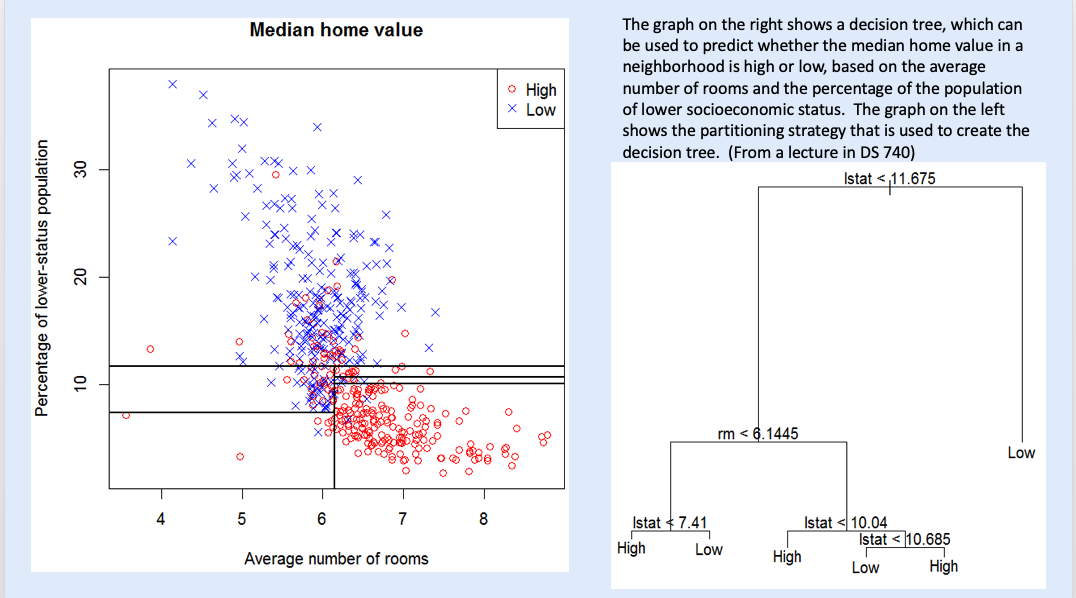 Why did you become a faculty member of UW MSDS?

It was an opportunity that came up through my connection with Alex Smith—the chair of the mathematics department at UW-Eau Claire. He was getting involved in developing the UW MSDS curriculum and it was really interesting to me. It sounded like a way where I could have some influence over designing these new courses and to really focus on the things that I think are the most important about programming for data science and machine learning.
What are those important aspects of data science, machine learning, and programming?

I think the problem solving aspect is really important because it's not just simply following a series of steps. It's thinking where you use both logic and creativity to come to a solution.
The willingness to learn is also huge. As a professor, I can't possibly teach all of the algorithms that students might need to know when they go out to do data science in their careers. I make it a point to demonstrate how I figure things out and learn more about how various data science methods work, so that students will be prepared to teach themselves in the future when they are out of a structured learning environment.

Get Program Guide
Learn more about our 100% online degree and certificate programs.
What is your favorite part of teaching your UW MSDS courses?

The final project in DS 740: Data Mining is really fun because the students can choose whatever topic they want to analyze. They start by choosing a data set from Kaggle—an online source for data science data sets, programming challenges, and data analysis challenges.
Then, they analyze the data using two of the methods that we cover throughout the course and they come up with their assessment of how the data addresses a question that would be of interest to their target audience and which of the data analysis methods they'd recommend.
This project is when students have a chance to branch out into the data set that's interesting to them, which can show off their personality and learning style. It's fun to grade, because I get to read about all of these different data sets that I may not be familiar with.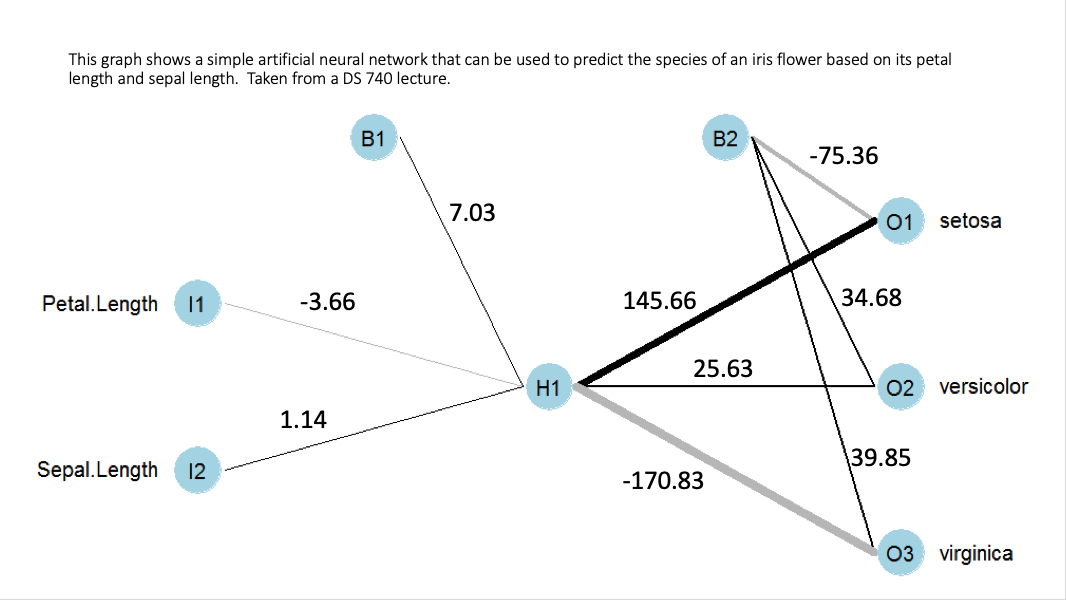 How would you describe your teaching style when it comes to online learning?

I've structured the courses I teach so that each lesson fits into one week of the semester (although the pace is faster in the summer). Most lessons have some reading and one or more short video lectures, where you can hear my voice or the voices of my co-instructors as we talk through slides or demonstrate an analysis on our computers. Additionally, lessons have some low-stakes practice problems where you can get hints and try them as many times as you want. Then, you have weekly homework, which gives you hands-on experience with implementing the methods discussed in that lesson.
The interactive part of the courses comes from our discussion board and online office hours. Our course discussion board is very active with students asking questions, helping to answer each other's questions, and even discussing related topics, such as sharing interesting news articles they read about data science. I check the discussion board twice per day, so students get feedback quickly.
I typically have online office hours two or three times a week, once or twice during business hours, and once that's either in the evening on a weekday or at some time on a Saturday. The goal is that as many students as possible will be able to attend at least one of those times. It can be a phone call or you have the option of sharing your webcam so we can see each other. There's also a chat window where students can enter questions.
When I'm answering questions in office hours, I can share my screen and demonstrate examples of code or pull up slides from the lecture to show how a question connects with the material that was covered in the class that week. Students can chime in with follow-up questions or help answer each other's questions. We record office hours and post links to them within the discussion board, so students who can't attend office hours can still view what was discussed.
What advice do you have for current and prospective UW MSDS students?

Be excited about problem solving and learning about all of the aspects of data science!
Also, be aware that master's-level courses are challenging, even if they're only three credits. Students who are working full-time jobs might be better served by taking just one course a semester. Some students who are very motivated can do more than that, but taking three courses in a semester while also working full-time is a very, very heavy load. It's important to find that balance that works best for your life.
Why should prospective students consider UW MSDS?

Our program offers a strong balance of the quantitative rigor that students will get from programming and data mining courses along with the business acumen that they get from courses such as DS 735: Communicating About Data and DS 760: Ethics of Data Science.
I think the fact that this program is online makes it really good for students who are currently working in a job that uses some data science and those who want to advance their careers by getting a degree. This program can help them get to the next career step they are aiming for.
Want to learn more about how expert faculty members, like Abra Brisbin, teach, connect, and prepare UW Master of Science in Data Science students for exciting careers in the field? Check out the program's curriculum or contact an enrollment adviser at 608-800-6762 or learn@uwex.wisconsin.edu.