Bioinformatics is an interdisciplinary field involving the use of computational techniques to analyze large-scale biological datasets. Applications for bioinformatics are widespread, including evolutionary biology, disease prediction and diagnosis, drug discovery and design, and genomic epidemiology. Job numbers have been steadily growing over the last decade and are expected to continue to climb. 
This month's column is dedicated to the recent advances in the field of bioinformatics. These developments are wide-ranging, including SARS-CoV-2 variant tracking, the genetic diversity of the banana, and portable genome sequencing and analysis.
What I'm learning…
The advent of high-throughput sequencing, or next-generation sequencing (NGS), has allowed for the generation of large databases of genetic sequences. Bioinformatics involves analyzing sequence quality and removing those that shouldn't belong; the remaining sequences are then assembled and compared to one another to determine relatedness or variation among them. It is through this process that SARS-CoV-2 was successfully identified within days of a reported novel pneumonia. Three-dimensional modeling also identified binding of the virus to the human ACE2 receptor early on.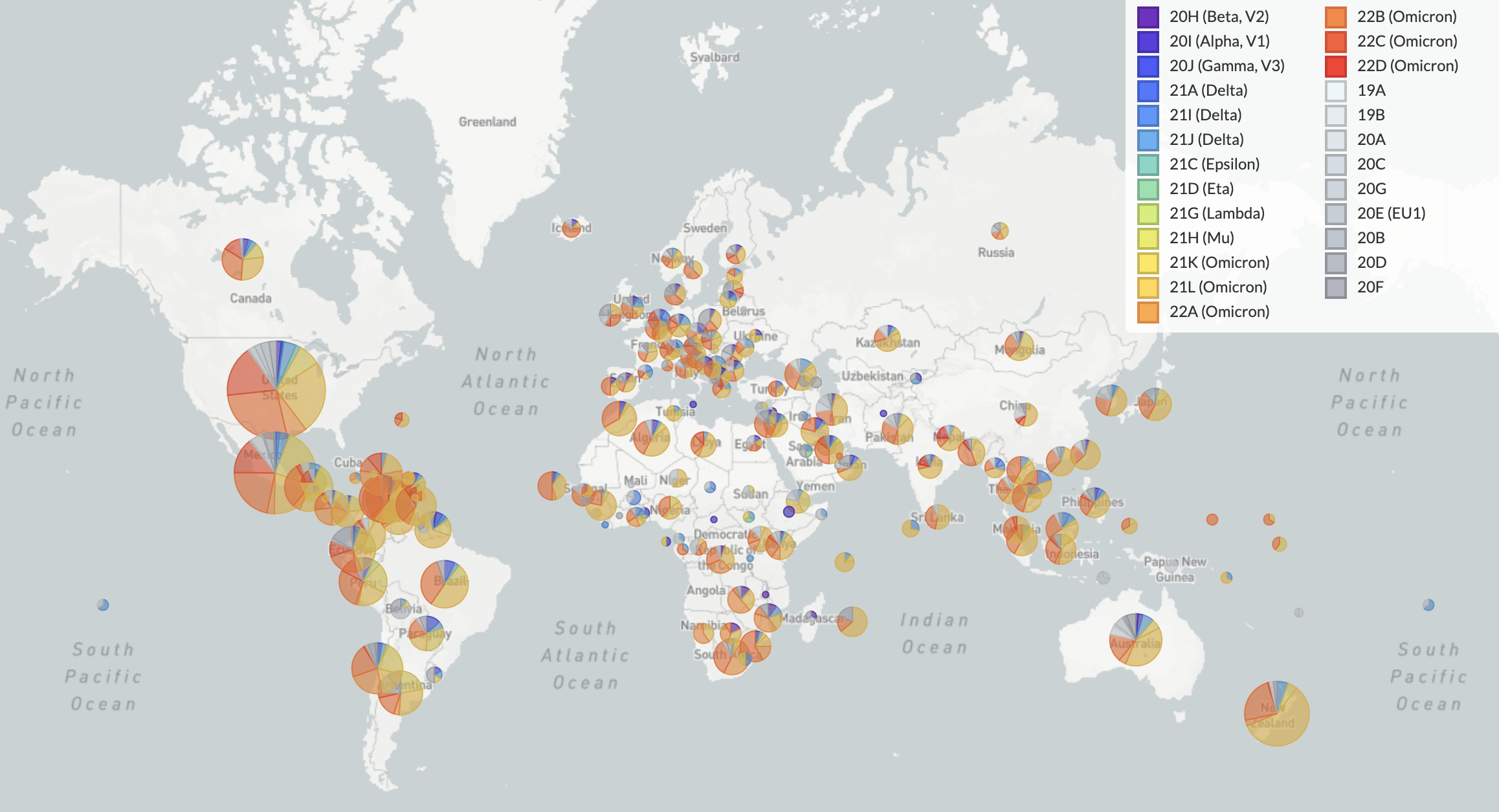 As SARS-CoV-2 continues to spread and evolve, new variants have emerged. These variants are tracked and reported through phylogenetic analysis, a method of mapping genetic relatedness.
As the pandemic began, I wrote an article that described the phylogenetic analysis and real-time tracking of SARS-CoV-2. A year later, there are over 4,000 different SARS-CoV-2 genomes displayed on Nextstrain.org and new genomes are added daily. This amassing of data presents both an opportunity and a challenge for bioinformatics researchers to analyze, but, undoubtedly, bioinformatics is playing a key role in containing the COVID-19 pandemic and preventing future outbreaks.

Get Program Guide
Learn more about our 100% online degree and certificate programs.
What I'm listening to…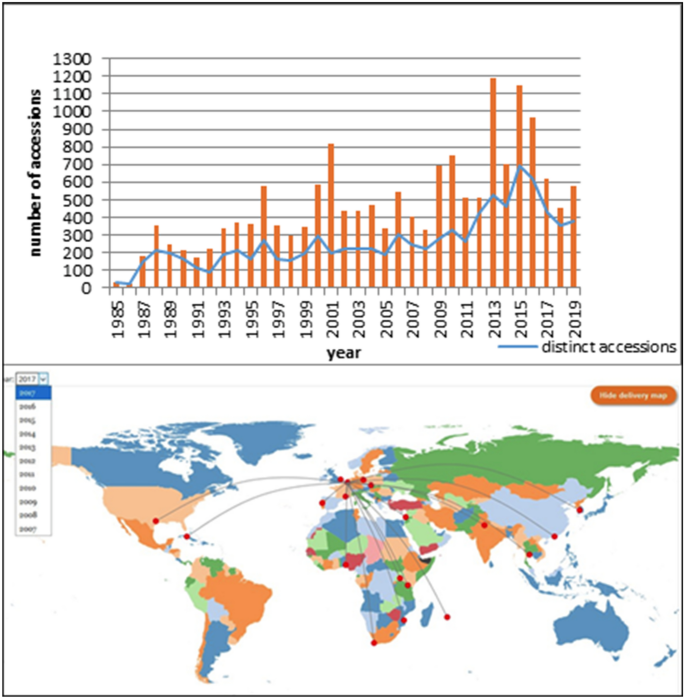 The variety of banana that we consume today is known as the Cavendish, and it is under attack. Previous banana cultivars were wiped out by a fungus called Fusarium, but, until recently, the Cavendish was immune.
A new version of the fungus that affects the Cavendish, Fusarium Tropical Race 4 (TR4), has emerged and is spreading quickly, most recently reaching Colombia. In 2019, Freakonomics Radio did an in-depth podcast about the plight of the banana, detailing the history and economics of bananas and how the Cavendish came to prominence.
Currently, scientists are cross-breeding bananas in an effort to produce new resistant varieties that still look and taste like the bananas we have come to know. However, this process is time-consuming and may not outrun the spread of TR4.
To ensure the future diversity of the banana, a genebank of 1,617 banana accessions (submissions) from 38 countries has been compiled and cryopreserved. Each accession consists of living, dividing cells (germplasm) and dried leaf tissue that can be requested for scientific research or agricultural purposes.
Agronomic data, such as productivity, resistance to pests and diseases, and fruit quality, are recorded for each accession. Additionally, NGS is performed, allowing for genetic comparisons to other accessions, as well as to the genomes of wild bananas. This bioinformatic work plays an important role in understanding the genetic variation of banana diversity and will hopefully lead to the production of a disease-resistant, but still tasty, banana.
What I'm doing…
The Oxford Nanopore MinION is a small, handheld DNA and RNA sequencing device that connects to a cell phone or tablet, allowing it to be used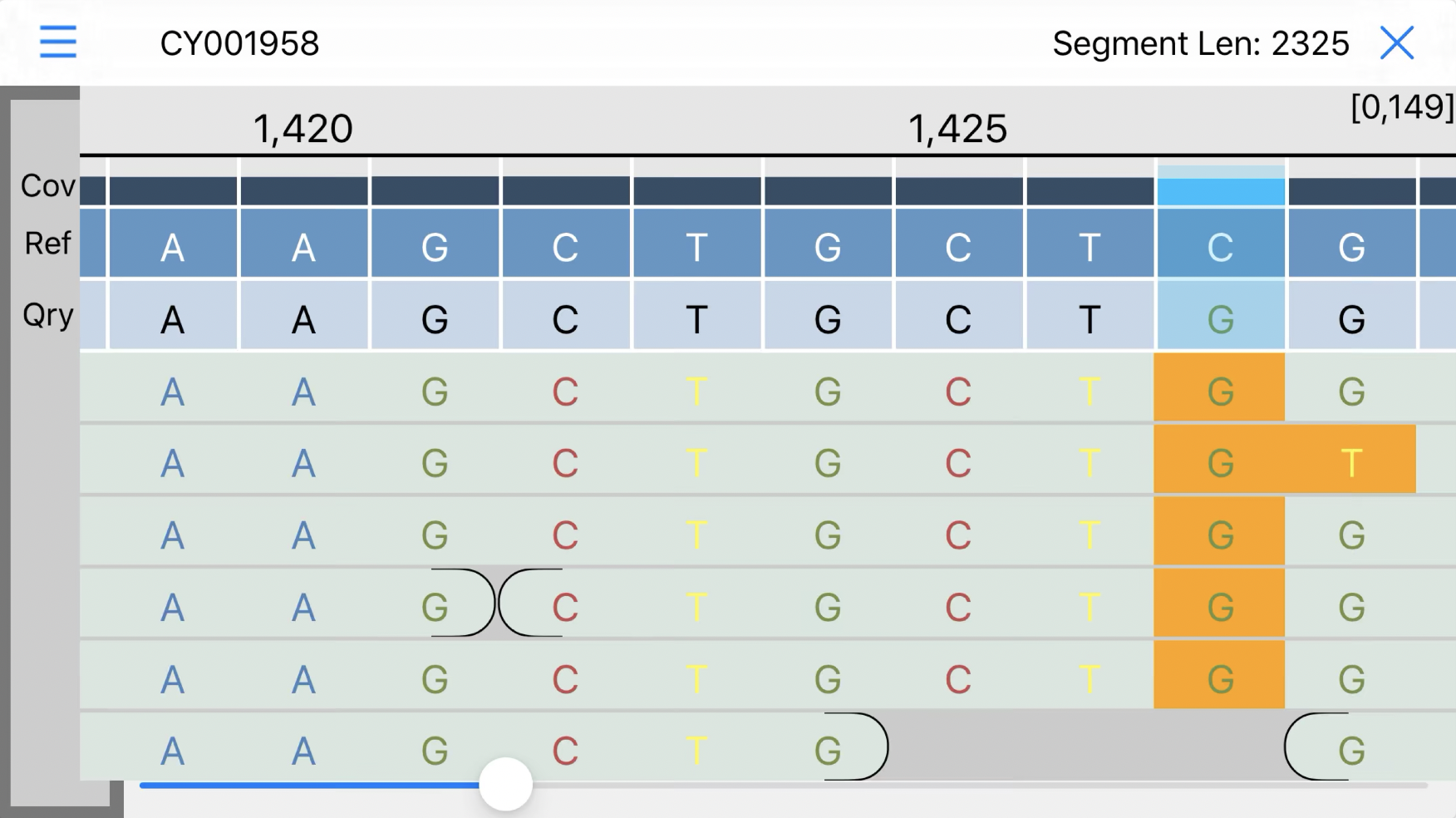 in remote field locations. It was used during the Ebola outbreak in Africa and on the International Space Station. The device generates raw genetic sequence data, but it does not have bioinformatic analysis capabilities.
In response, a 14-year-old high school student developed iGenomics, a mobile genome analysis application that runs on any iOS device. iGenomics's functionality and accuracy are comparable to existing bioinformatic desktop applications.
Having the capacity to perform both sequencing and analysis in remote environments would allow scientists to produce meaningful, real-time results onsite. Moreover, the app's easy-to-use interface does not require coding abilities, so it could be operated by students with no prior training in bioinformatics.
The iGenomics app is freely available in the App Store—I'm downloading it right now.
---
UW Applied Biotechnology
The UW Master of Science in Applied Biotechnology equips students to lead efforts in solving problems in all areas of biotechnology, including bioinformatics. As an online program, it's an ideal choice for busy adults who are seeking advanced education. 
Courses may include:
ABT 720: Experimental Design and Analysis in Biotechnology

. Students use descriptive and inferential statistics in the bioinformatic evaluation of complex molecular and biological data sets.

ABT 775: Tools for Data Analysis

. Students learn to analyze and interpret large datasets, such as genomic data, to solve biological problems.
Do you want to learn more about UW Applied Biotechnology? Contact a knowledgeable enrollment adviser at 608-800-6762 or learn@uwex.wisconsin.edu.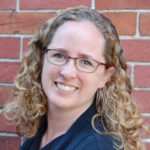 About the author: Dr. Melinda Verdone is the former program manager of the 100 percent online University of Wisconsin Master of Science in Applied Biotechnology program. She earned her M.S. in Microbiology and her Ed.D. in Higher Education and has more than 20 years of biotechnology experience working in research and development and higher education.