ABT 705: Ethics, Safety, and Regulatory Environments—a course within the 100 percent online University of Wisconsin Applied Biotechnology program—won a 2020 Distinguished Course award from the Association for Distance Education and Independent Learning (ADEIL): "for excellence in alignment of learning outcomes and use of online learning tools to build community." The course was also featured in the Course Showcase during the 28th Annual ADEIL Conference.
ADEIL is a professional association for those involved in distance education. Each year at the annual conference, exceptional courses, research, and support services receive highly anticipated awards.
ABT 705: Ethics, Safety, and Regulatory Environments in Biotechnology was developed by UW-Green Bay lecturer Kiel Nikolakakis, UW Extended Campus media specialist Bryan Bortz, and UW Extended Campus instructional designer Eric Peloza. 
The course focuses on ethical and safety concerns that may arise in the development, production, funding, and application of biotechnology. It also analyzes socioeconomic impacts, emphasizes the importance of data integrity, and provides an overview of risk assessment and management in a regulatory environment. Students engage in several different activities in this course, including peer reviews, a group project, discussions, and a class Wiki page.
"I think this course really helped the three of us come together, and it shows what you can do as a team to produce something that is greater than an individual can produce on their own," said Peloza.
The team worked together to ensure the presence of a strong online community among the instructor and students. The course also offers several student support resources, ranging from easy-to-follow technology instructions to a course calendar with lessons and assignments.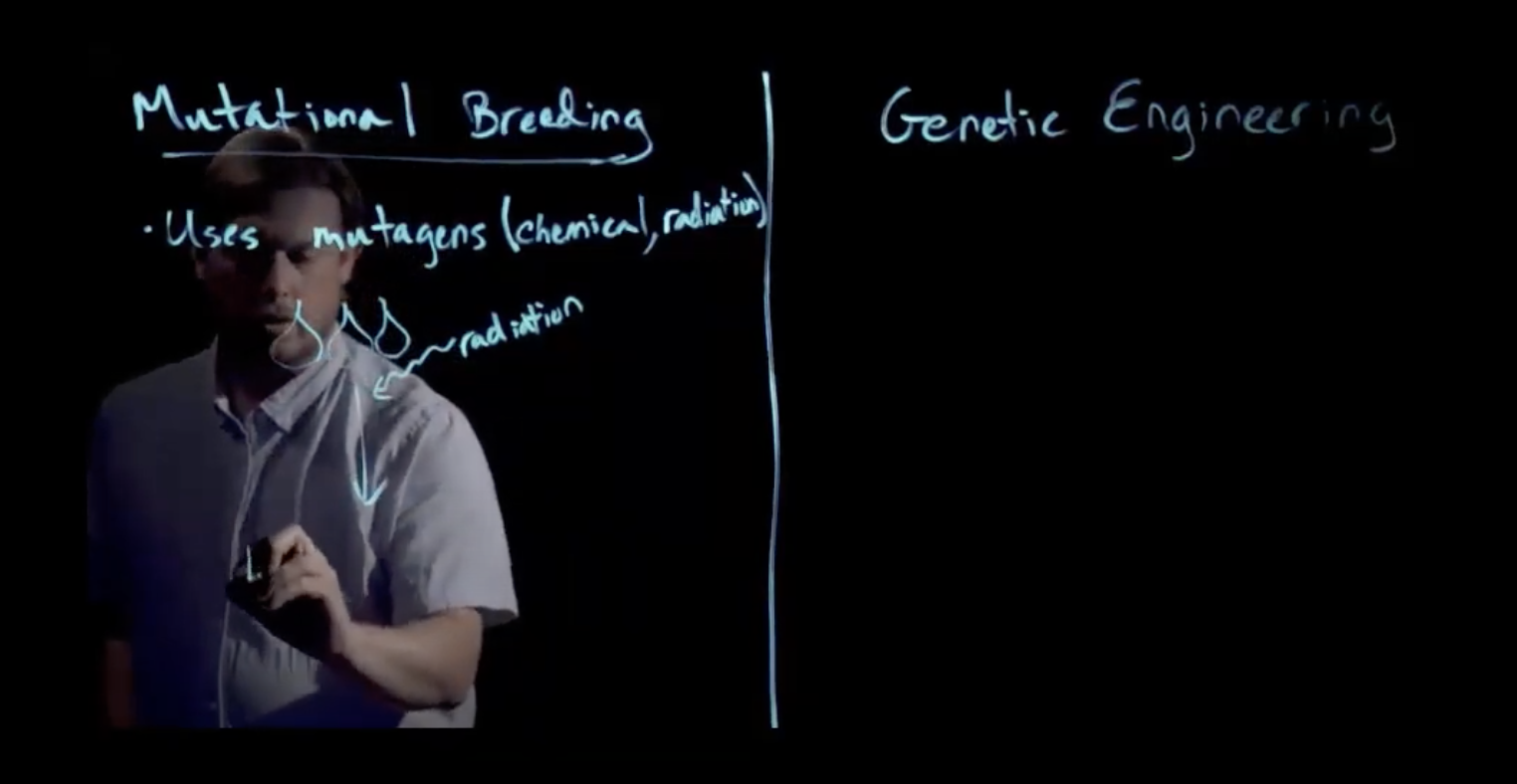 UW Extended Campus instructional designers and media specialists work with all of the UW Applied Biotechnology instructors to develop online courses that are informative and engaging.
"The award shows the quality of courses that are within the Applied Biotechnology program. It's great to be formally recognized," added Peloza.

Get Program Guide
Learn more about our 100% online degree and certificate programs.
UW Master of Science in Applied Biotechnology
Do you want to learn more about other UW Applied Biotechnology courses? Here's a full list of the program curriculum, along with course descriptions and syllabi.
The University of Wisconsin offers an online, 31-credit Master of Science in Applied Biotechnology degree. The program was developed in collaboration with biotechnology industry leaders and academics in the field, giving students the skills and knowledge prospective employers desire.
If you're interested in learning more, you can contact an enrollment adviser at 608-800-6762 or learn@uwex.wisconsin.edu.