The faculty of the online University of Wisconsin Master of Science in Cybersecurity is one of its greatest strengths. You won't find another cybersecurity program—online or otherwise—that brings such diverse expertise together in one place. That's because the MS in Cybersecurity program is a collaboration among UW Extended Campus and eight University of Wisconsin institutions: UW-Green Bay, UW-La Crosse, UW-Oshkosh, UW-Parkside, UW-Platteville, UW-River Falls, UW-Stevens Point, and UW-Superior. Each faculty member brings a unique background of industry experience and education to the program offering students a truly multidisciplinary experience.
Meet the Faculty of the UW Cybersecurity Program
Jennifer Butler Modaf | UW-La Crosse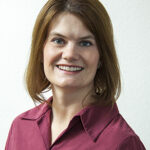 Suresh Chalasani | UW-Parkside 

Dr. Suresh Chalasani is a professor of Management Information Systems at UW-Parkside. He also serves as the Associate Dean for Nontraditional programs in the College of Business, Economics, and Computing (CBEC) at UW-Parkside. His responsibilities include managing programs particularly designed for a nontraditional student body and/or using a nontraditional format. These programs currently include Flexible Option Bachelor of Science in Business Administration, Online Bachelor of Science in Business Management, MS in Information Technology Management (Online), and MS in Cybersecurity (Online). He teaches in a number of other undergraduate programs as well, including Health Information Management and Technology, Sustainable Management, and Project Management. Furthermore, he also teaches in the Master of Business Administration (M.B.A.) and the Master of Science (M.S.) in Healthcare Administration graduate programs. For more than a decade, Dr. Chalasani has been teaching in the consortium M.B.A. program, which was recently ranked among the top ten online M.B.A. programs by the US News and World Report.
Ankur Chattopadhyay | UW-Green Bay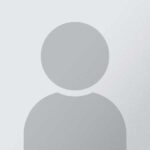 Ruxin Dai | UW-River Falls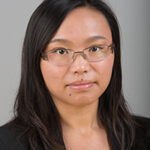 Tomi Heimonen | UW-Stevens Point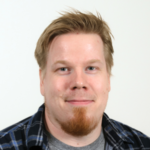 Tomi received his M.Sc. in Computer Science from University of Tampere in 2004, with a focus on Human-Computer Interaction, followed in 2012 by a Ph.D. in Interactive Technology on which he was advised by Professor Kari-Jouko Räihä. In his dissertation research Tomi developed and studied tools that support mobile information access with innovative user interface solutions, including search query visualization and result clustering. Tomi has worked on various projects with CSCW and visualization emphasis over the years, developing new ways to support collaborative processes in work groups and knowledge work with information visualization and novel interaction techniques. Tomi's current research is focused on multimodal and ubiquitous interfaces for collaboration, communication and information access in various contexts, from technologically augmented learning environments to process control rooms in automation industry.
Chad Johnson | UW-Stevens Point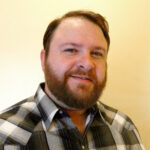 Chad R. Johnson is the Information Security Officer for the University of Wisconsin – Stevens Point. He is also an associate lecturer there in the departments of Sociology and of Computing and New Media Technologies where he teaches courses in criminology and cybersecurity. He is the author of several works on computer criminology, user/machine profiling, conducting digital investigations, and digital forensics.
Lotfi Ben Othmane | UW-Platteville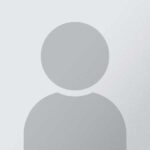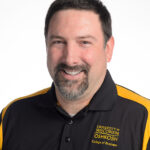 Michael Patton | UW-Oshkosh
Michael Patton is a Lecturer in the Information Systems department within the College of Business at the University of Wisconsin-Oshkosh. He earned his MBA and MSIS from the University of Wisconsin-Oshkosh and his BA in Political Science from the University of Iowa. He has held leadership positions in Information Systems for organizations of varied size and industry for over 20 years.
David Penniston | UW-Oshkosh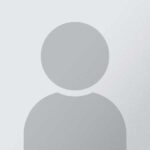 George Thomas | UW-Oshkosh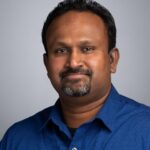 Praneet Tiwari | UW-Green Bay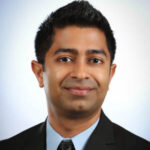 Praneet Tiwari is a Lecturer for the Austin E. Cofrin School of Business at UW – Green Bay. Praneet is a seasoned IT professional with more than a decade of industry experience. As owner of PraVal, Inc., he enjoys consulting with small and medium businesses to create custom IT solutions for their needs. Over the last several years he has gained extensive experience in information systems spread across various industries like healthcare, mortgage, finance, hospitality and higher education. Having worked as the Chief Technology Officer (CTO) for ARxChange (a leading healthcare analytics company), Praneet has collaborated with companies like Deloitte & Navigant and has gained tremendous insight on multiple facets of data and how to deal with its sheer volume. In his position as the Sr. Software Engineer / Software Architect, Praneet helped design and implement the core API framework for Caliber Home Loans, Inc. to serve multiple channels of their loan origination and servicing business. While working as a technology leader, Praneet has coached many of his peers in various technologies and best practices of the industry. Praneet has a Masters in Computer Science with a specialization in Data Analysis and Management from the University of North Texas (2010) and a Bachelors in Computer Science with a specialization in Database Information Systems from India (2006).
Jon Totushek | UW-Superior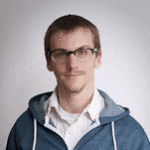 Jon Totushek is an Assistant Professor at the University of Wisconsin Superior with a bachelors in Mathematics from Regis University and a Ph.D. from North Dakota State University. Jon's research is in Homological Algebra.
Shin-Ping Tucker | UW-Superior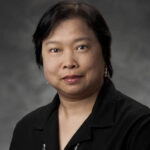 M. Afzal Upal | UW-Platteville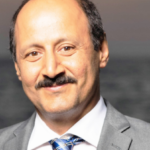 Dr. Upal has worked in various technical and leadership positions in computer science & software engineering industry, government, and academia over the last two & a half decades. He began his technical career as a Software Engineer at Product Direct Network Inc. in 1995. He worked as a Senior Software Engineer at Information Extraction & Transport Inc. building AI-based software for various defense and security applications. His has held faculty positions at Dalhousie University, University of Toledo and Occidental College. He was a visiting faculty member at Oxford University in summer 2010 and at Air Force Research Lab in summer 2017. His leadership experience includes serving as Group Leader of the Information, Influence, & Effects Group at Defence Research & Development Canada ("Canada's DARPA") and as Founding Chair of the Computing & Information Science Department at Mercyhurst University in Erie, PA.
Tony Varghese | UW-River Falls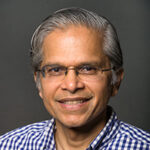 Dr. Varghese is a professor of Computer Science and Information Systems at UW-River Falls. He earned a Ph.D. from the University of Minnesota in 1992 and joined River Falls in 2002. He started using C++ and Java as soon as they were available and developed object-oriented code for a startup named Physiome Sciences, followed by stints developing code at Medtronic Inc. and Endocardial Solutions Inc. (now part of St Jude Medical). He has taught classes that use C#, Python, Smalltalk, and Ada, among other languages. He enjoys writing code for his research on simulations of electrical activity in cells of the heart and is working on projects involving the Rose genome and solar powered lighting for a sculptor.
Joshua Yue | UW-Platteville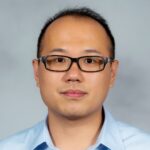 Dr. Yue earned his PhD and Master of Science in Computer Science from the University of Alabama. Dr. Yue's research interests include software engineering with a special focus on program transformation systems and domain-specific languages (DSLs). He also has interests in high performance computing (HPC) and network security. His research is focused on program transformation techniques applied to languages widely used in HPC. The goal is to address a number of challenges in developing and maintaining HPC. He has several years of software development experience in the industry and worked as an assistant professor at the University of Central Missouri prior to joining UW-Platteville.
Mike Zorn | UW-Green Bay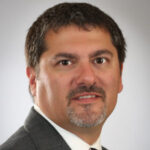 Get Program Guide
Learn more about our 100% online degree and certificate programs.