Editor's note: After 25 years of service at the Field Museum, Carter O'Brien took on a new role shortly after graduating from the UW Master's in Sustainability Management in Spring 2022. Today, Carter is the Assistant Commissioner with Chicago's Department of Streets and Sanitation—a new position created to tackle Chicago's 2021 City Waste Study.
—
For Carter O'Brien, establishing himself in the sustainability world has been a winding journey dotted by moments of being in the right place at the right time with the right support. 
Along with his roles of sustainability officer at the Field Museum in Chicago, vice president of the Chicago Recycling Coalition, co-chair and co-founder of the Museums in the Park Green Committee, and the Field Museum's lead of the American Alliance of Museums/Environment and Climate Professional Network's We Are Still In subcommittee, Carter is also enrolled in the online University of Wisconsin Master of Science in Sustainable Management program. 
"At a certain point, I realized I somehow stumbled into this career, which I never really expected, and I figured that I'd better get myself a little more up to speed," Carter said. "The Field Museum was taking a risk in creating my position, and I wanted to make sure I was giving back its investment."
Carter is quick to admit that the concept of sustainability is complicated at the Field Museum. The building houses nearly 40 million artifacts and specimens from all seven continents, each needing different climate requirements to ward off decay. While Carter is no stranger to the nonprofit world and is a lifelong Chicagoan—which helps him understand the city's sustainability politics—he didn't shy away from the fact that although he had been an economics major in college, the business side of sustainability was far from one of his strengths. 
Driven to deepen his expertise, Carter began looking for graduate degree options that fit his busy schedule. 
"As I started researching different degree programs, I came across the UW Master of Science in Sustainable Management course curriculum, and I read about the SMGT 740: Economics of Sustainability class." Carter said. "I started digging in a little more, and I remember thinking 'Oh my gosh! Where has this been all my life?'"
With an unpredictable commute by public transit that can be an hour or more, the online education format was appealing to Carter. He was confident that he could be strategic with his time while working toward his degree. Carter decided to give the UW Master of Science in Sustainable Management program a shot. After the introductory class, SMGT 700: Cultural and Historical Foundations of Sustainability, Carter was beside himself: "It was so much fun," he recalled. "I got a lot out of it and was motivated to keep moving forward."
Connecting Coursework with Daily Work
One of the many advantages of being enrolled in the UW Master of Science in Sustainable Management online program is that Carter can use his responsibilities and projects at the Field Museum as inspiration for his coursework.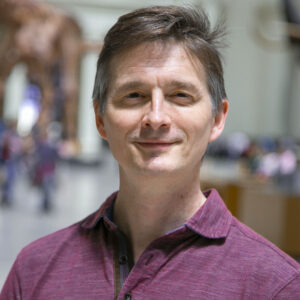 "The program has been this wonderful and completely objective opportunity to work through challenges that the Field Museum has with recycling," Carter said. "Professors and fellow students in my courses are great resources to have not only in the class but also professionally."
In the SMGT 720: Applied Research and the Triple Bottom Line course, Carter used the research project as an opportunity to analyze the Chicago Public Schools' (CPS) recycling program, which includes individual school reports and other data that document recycling and contamination measurements. This is an important topic for the Field Museum as it hosts hundreds of thousands of CPS students every year. Carter has worked extensively with the Delta Institute and Seven Generations Ahead to align the Field Museum's school group cafeteria recycling and composting infrastructure with what is being used in CPS. In a larger sense, waste diversion efforts at an institution like the Field Museum hinge on the local recycling systems that are available.
Further, in SMGT 785: Waste Management and Resource Recovery, Carter was inspired to focus his research paper for the course on Chicago's challenges with data collection and transparency regarding waste management and resource recovery. This understanding helps him assist the Field Museum in its ongoing efforts to improve its waste diversion rate, which has improved from 18 percent to over 60 percent in the span of only five years. However, such efforts rely on staff and visitor confidence that materials placed in the proper bins are indeed recycled or composted. 
"Using this program to troubleshoot challenges in my work has been super helpful," Carter said. "I'm going slow and steady with one course per semester, because my goal is to be able to absorb all of the information fully and put it into practice. I'm trying to squeeze as much out of each one of these courses as I can."

Get Program Guide
Learn more about our 100% online degree and certificate programs.
Discovering Sustainability's Interconnectivity
While Carter continues to take his time working toward his degree, he still feels involved and connected to peers and faculty he has met and collaborated with through the program. The interconnectivity of the online degree program has exceeded his expectations.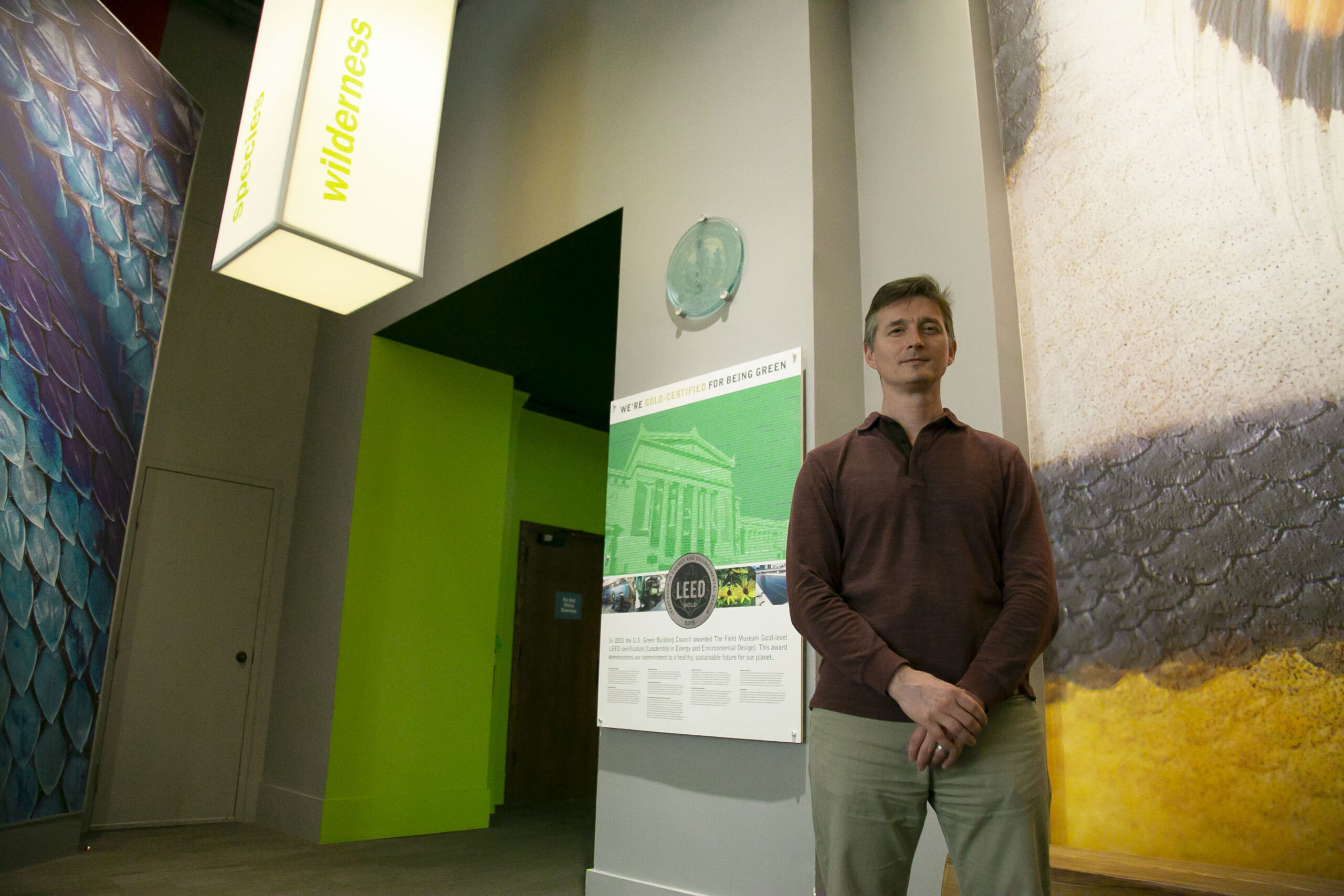 "There's a certain amount of burnout, cynicism, and polarization of politics when it comes to climate change, global warming, and other sustainability topics," Carter said.
"When people think of an online course, they may be skeptical. They might believe it will be unproductive with unprofessional discourse. However, I have found everyone in this program to be overwhelmingly positive and supportive. I've actually given several fellow students tours of the Field Museum who were interested in what I do and how it connects to the courses we are in."
Carter is grateful that he took the initiative to continue his education through UW Master of Science in Sustainable Management. Gathering the willpower and confidence to pursue a graduate degree wasn't easy, but with the support he has found within the program, Carter knows he would've regretted not stepping out of his comfort zone.
"The biggest challenge I've faced in this program was before I even started," Carter said. "As a working adult, it was difficult to get past the mental block and constant questioning of 'Is this really something that I can do?' I feel like whoever built this degree program understood the value it could hold for people in the working world. The program has really given me a lot of that confidence to essentially do my job beyond my initial ability, and that has been the best feeling."
Motivation for a Sustainable Future
Looking ahead, Carter is undeniably excited. To him, it is clear that sustainability is a growing field, and he is motivated to help the Field Museum "walk the walk" and take on the changing environment. Projects in recent years include everything from assisting with elements of the Field Museum's LEED Gold certification (such as improving non-car commuting options for staff and visitors), to helping the Field Museum implement its Sustainable Food Operator Program, and to the recently completed overhaul of its terrace landscaping with the Rice Native Gardens.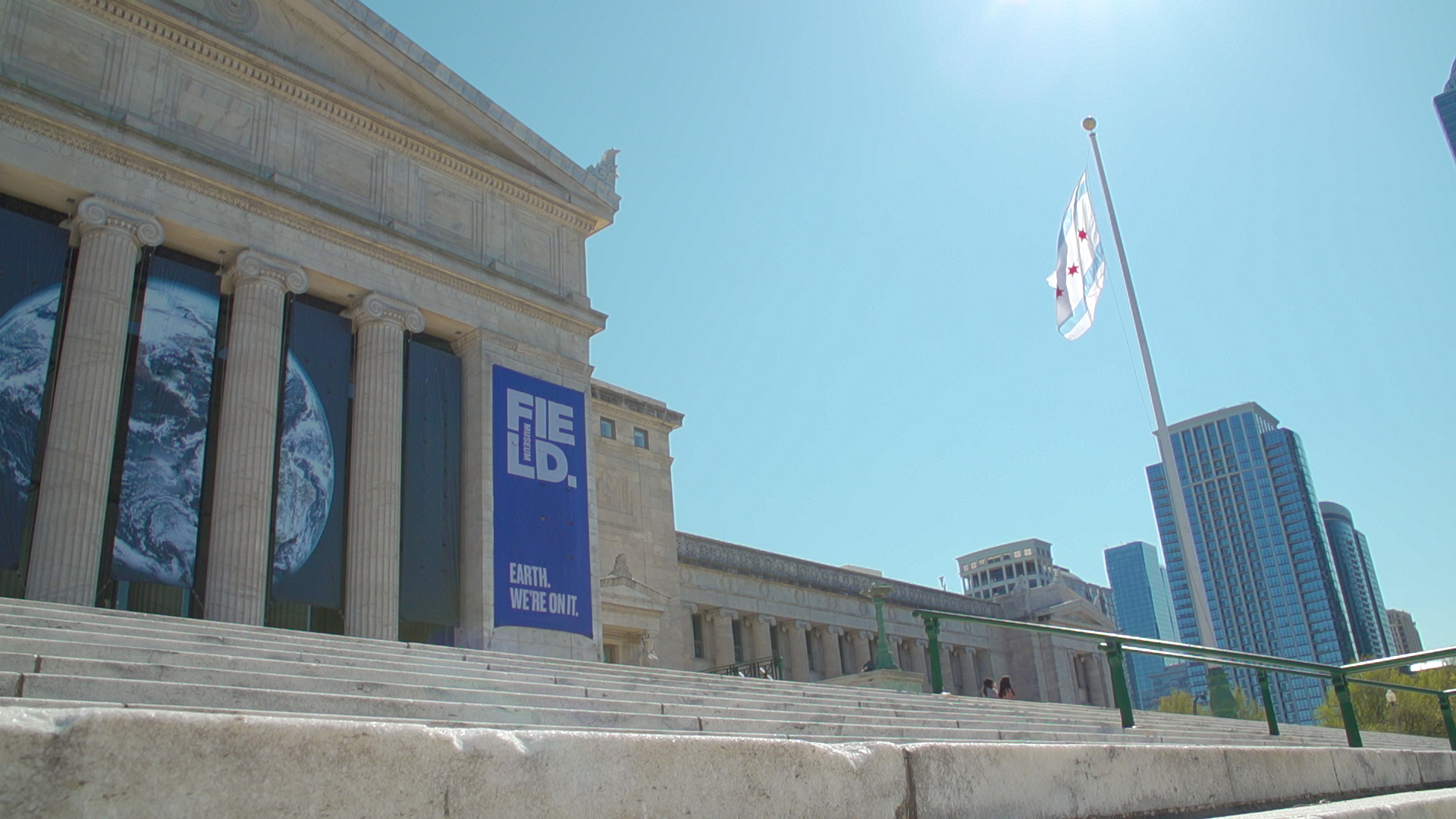 Carter is also extending the Field Museum's commitment to sustainability by working with like-minded partners from the Shedd Aquarium, Adler Planetarium, and the Chicago Park District on an ambitious effort to make the Museum Campus carbon neutral by integrating solar power and battery storage into open spaces such as parking lots. 
These are big tasks, but Carter is more motivated than intimidated by the challenges ahead. Much of that optimism has grown from his time in the UW Master of Science in Sustainable Management online program. 
When he thinks of prospective sustainable management students who aren't sure where such a career path could take them, he hopes that they don't restrict themselves to the specific word of "sustainability". There are a variety of jobs in this field that extend themselves to titles such as corporate social responsibility coordinator or media manager.
No matter where you land in the sustainability world, Carter is confident that positive change can be made.
"Despite the stresses that we have put on the changing environment, you don't have to come into the sustainability world moaning and wailing. There's so much you can do, and everybody can make a difference," Carter said. "Personally, I am excited for what is next because the program arms you with what you need to carry out long-lasting initiatives that tackle societal and environmental problems."
What's Next?
Explore the possibilities of a career in Sustainable Management. Contact an enrollment adviser at 608-800-6762 or via email at learn@uwex.wisconsin.edu.
UW Sustainable Management is a collaboration of UW System campuses. Carter earned his degree from UW-Parkside.