This week on Forward, Sustainably, University of Wisconsin Sustainable Management program manager, Amanda Goetsch, and podcast guest, Phil Vetterkind, examine how built environment topics, such as budget cycles, energy codes, building material specifications, and building commissions all connect with the sustainability world. The pair debunk myths about building certifications and costs, and review 2019 consumer expectations and impacts.
Later, the conversation focuses on regional Leadership in Energy and Environmental Design (LEED) projects at professional sports facilities, including American Family Field (Milwaukee Brewers), Fiserv Forum (Milwaukee Bucks), Target Field (Minnesota Twins), U.S. Bank Stadium (Minnesota Vikings), and others.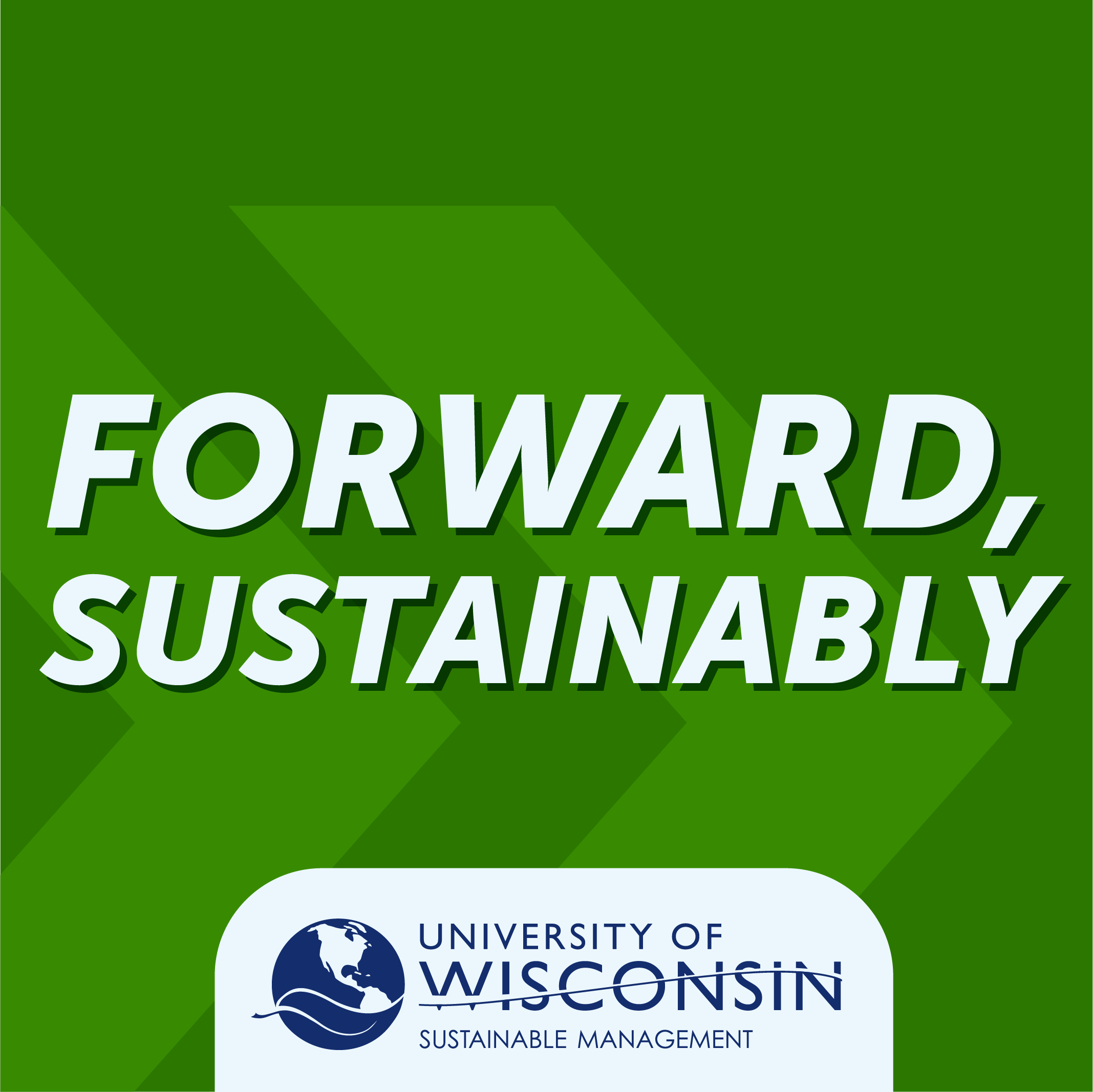 Featured guest, Phil Vetterkind, is the director of Sustainable Building Solutions and the director of Hunzinger Construction, both located in Brookfield, Wisconsin. Phil works with project teams to identify opportunities and assist with implementing strategies that enhance sustainability goals and LEED Certification initiatives. Over his career, Phil has worked as a sustainability and LEED consultant for more than 50 LEED-certified projects across Wisconsin. Through his hands-on experience and diverse knowledge in the built environment, Forward, Sustainably listeners are in for an insightful and thought-provoking conversation.
Share your feedback and guest recommendations with us via email at forwardsustainably@uwex.wisconsin.edu and follow us on Twitter @UWSMGT.
Listen to the episode here:
—
Recording Date: September 12, 2019
Published: November 14, 2019
University of Wisconsin Extended Campus Recording Studio

Get Program Guide
Learn more about our 100% online degree and certificate programs.