Editor's note: Amy is now Senior ESG Portfolio Manager at Reynolds Consumer Products.
Just one word. Are you listening? Plastics.
In 1967, plastics were the future. Today, the future of plastics is sustainability. Amy Glawe is a materials science lab and sustainability manager at a forward-thinking plastics manufacturing company. She's also a recent graduate of the University of Wisconsin Sustainable Management master's program. And because of her degree, she earned the title extension to include "sustainability manager."
"Having a master's degree gave me the credibility I needed to earn the new title and lead my company's sustainability program," Amy says.
Science, Economics, Law, and Business in One Degree
Amy, a native of Downers Grove, Illinois, earned her bachelor's degree in chemical engineering. She's been working in plastics ever since.
She didn't plan on pursuing a master's degree. But when she found the online Sustainable Management degree at UW-Parkside, the curriculum changed her mind. "I thought I really want to do this. Sustainability is my passion."
The 12 Sustainable Management courses helped Amy better understand sustainability as a whole. "Most programs focus on just economics or business. This degree covers a variety of subjects—from environmental science to economics to law to business leadership."

Get Program Guide
Learn more about our 100% online degree and certificate programs.
"I Loved Every Minute of It"
Her favorite aspect of the program was course discussions housed in the online learning management system. There, students connected with their peers and shared ideas.
"I learned so much about others' perspectives on sustainability," she says, "and how sustainability applies to their business situations."
Being a busy adult, Amy knew fitting in homework between work, dinner, and everything else would be a challenge. "I have two children, and with their schoolwork and sports, I had little free time for anything else."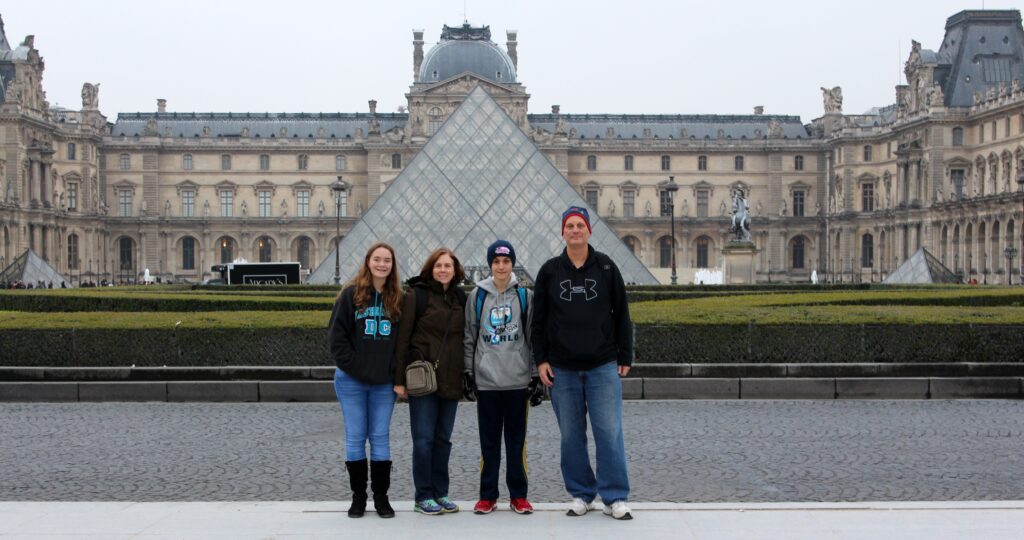 Amy and her family in Europe.She wouldn't have been able to earn her master's degree if it wasn't offered online. "I took my computer and books with me everywhere. I often sat at the ice rink or softball field, working on my assignments. It was tough, but I loved every minute of it."
She paced herself by taking one course at a time and finished the degree in three-and-a-half years. In December 2016, she proudly took part in the commencement ceremony at UW-Parkside. "I wanted to walk at graduation to show my kids that if you work hard, there's a big reward at the end."
Leading a Corporate Sustainability Program
"In the plastics industry right now, there's an intense focus on environmental impacts," Amy says. "Worldwide, we're seeing more and more incentives for plastic packaging to be eco-friendly."
This industry shift is great for SIG (formerly known as Scholle IPN), where Amy works. The company produces sustainable packaging for leading brands on almost every continent. Chances are you've used a product that contains plastics manufactured by Amy's company in the last few days. Its list of clients includes Chobani, Coca-Cola, and Target's Market Pantry brand.
SIG has long focused on corporate social responsibility but started ramping up its sustainability program in 2009. Soon after, Amy became involved with efforts to reduce the company's waste and carbon emissions and improve recycling and community programs.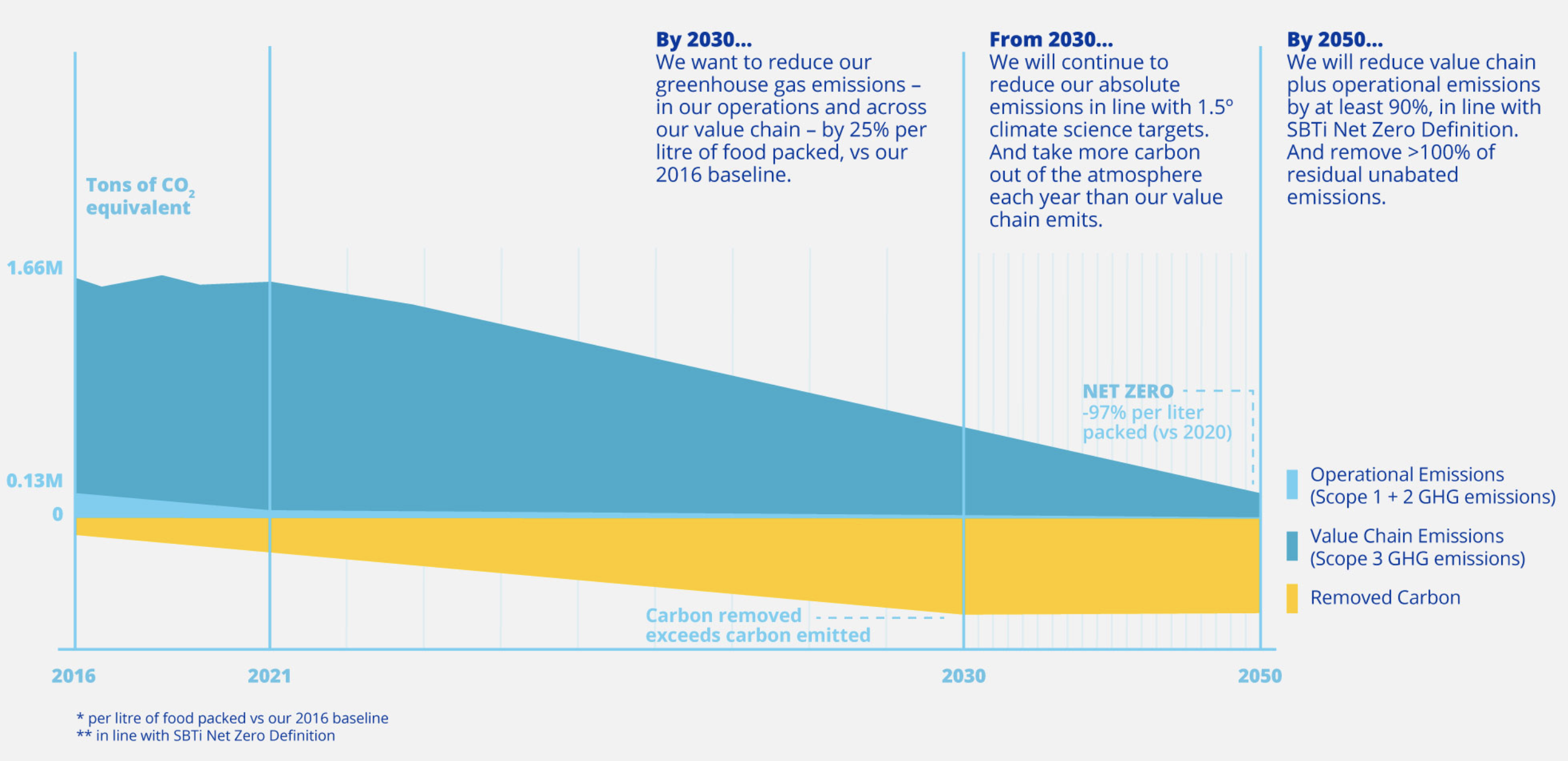 Today, Amy leads a global team. As a sustainability manager, she presents company leaders with recommendations on how to best improve sustainability performance. She holds monthly meetings for global plant sites to come together and discuss initiatives, such as lowering energy, reducing waste, and pursuing social responsibility activities.
Only the Beginning
Someday, Amy hopes to make sustainability her full-time focus at work.
For now, she plans to continue to further her career and serve as a role model for her kids and the community. Recently, she gave a talk about life cycle analysis and sustainability at her daughter's school. "Using my degree to share knowledge with future generations is a bonus! I was very excited. My daughter—not so much," she jokes.
Explore the possibilities of a career in Sustainable Management. Contact an enrollment adviser at 608-800-6762 or via email at learn@uwex.wisconsin.edu.