Editor's note: Nate is now a wastewater utility director for the City of Racine.
Can you say, with complete assurance, that you have found your calling in life? Nate Tillis can. He's an operations manager at a wastewater treatment plant, as well as a graduate of the University of Wisconsin Bachelor of Science in Sustainable Management. And every day, he works to preserve one of the planet's most precious resources: water.
His journey began in a pizza shop with a friendly sanitarian. Back then, Nate was a teenager in Milwaukee, just out of high school with a wife and a child on the way. He worked in the restaurant, cooking and delivering pizzas, but he knew he had to do something different. He needed a job that would better provide for his family.
A driven, friendly, and easygoing guy, Nate quickly formed a friendship with the restaurant's health inspector, occasionally asking him about sanitation. It was the inspector who suggested an associate degree program at Milwaukee Area Technical College (MATC). Nate enrolled, intending to become a sanitarian himself. The first year of school involved chemistry and lab work—but it also focused on soil and water.
The force of nature leading him to a sustainability career
Water. That really caught Nate's attention and reminded him of the Tao Te Ching, a short book of Chinese proverbs he has been fascinated with since high school.
"I was raised Christian, but I wanted to explore what else was out there. So I read the Quran, the Bible, Bhagavad Gita, and Tao Te Ching. That's when I had my great awakening. It's still the book that resonates most with me."
Taoist philosophy teaches that nature influences our thoughts and behavior and uses the analogy of water often. For Nate, it felt in line with what he wanted to achieve in life and his background in martial arts, which his uncle introduced him to as a kid.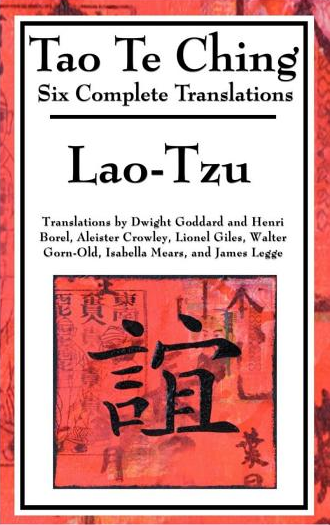 "One who lives in accordance with nature
does not go against the way of things.
He moves in harmony with the present moment,
always knowing the truth of what must be done."
–Tao Te Ching, Chapter 8: Be Like Water
Appreciation for water becomes a full-time job
By the time he finished one year of the MATC program, Nate's interest in health inspection was overshadowed by his fascination with industrial wastewater.
"I interned at a wastewater plant and I really liked it!" Once he finished his associate degree, he applied for a full-time position at the City of Waukesha wastewater treatment plant and was hired as an operator. Nate worked there for ten years, learning the ins and outs of the water treatment process.
How does a wastewater plant work? Nate says underground pipes bring all the contaminated water from houses and buildings to the plant. Pumps raise the elevation of the water and gravity causes it to flow through the rest of the process.
"It's a really good degree to have if you want to move up in the field."
Basically, the treatment plant speeds up a river's natural purification process by creating narrow and wide spots that clean the water, and then discharges it into the Fox River. A large plant like Waukesha's processes eight to ten million gallons of water per day.
As an operator, Nate did things like open valves, grab water samples, assess how the plant is doing, and monitor lab work.
Finding the perfect four-year degree
In 2010, he enrolled in UW Sustainable Management, an online 63-credit bachelor's completion program. "I always knew I would get my bachelor's degree. I liked the field I was in, but I wanted to move forward in my career."
When he found the UW Sustainable Management program, Nate liked that it was more specific than biology or business, but says, "Ultimately, I enrolled because I wanted to finish my four-year degree."
As he progressed through the courses, the program became much more than that. "It's essentially an environmental business degree—a great fit for me. It will make me attractive as a manager, but also keeps in line with ecology and sustainable development."
"I use my sustainable management degree almost every day at work"
Nate says, "A lot of people don't think sustainable management relates to wastewater management, but it's a really good degree to have if you want to move up in the field."
And move up he has. He took an operations and maintenance supervisor position in Beloit for two years, but returned to Waukesha to be closer to his sons, now ages 10 and 15. The position he took (Maintenance Supervisor) was a lateral move, but nothing beat living near his family.
Plus, he loves the job he has now. He supervises a crew of 14, all in charge of maintaining the pumps at the plant and at different stations around town. Thousands of pieces of equipment need care to be able to run so the plant can keep performing.
Nate does many things as supervisor, such as schedule maintenance, coordinate training, review specifications of parts, and work on the budget. His crew also responds to storms and flooding emergencies, which can be challenging. Pumping stations around the city sometimes go out and lose power or communication. He and his crew are responsible for getting them back up and running.
Although a four-year degree isn't required for his position, a University of Wisconsin credential is recognized and respected and Nate says it definitely boosted his appeal as a job candidate over the other applicants. "I know that overall, it is going to be a big advantage in my career."
Nate uses skills and knowledge he's learned from the Sustainable Management program at work almost daily. "Recently, we were going through a major technological upgrade at the plant. Contractors were explaining how the new data system will work, and I was able to ask questions about how the data is stored and how we are going to use that information based on what I learned in the information technology course."
"I love the people and the challenges. I feel like I'm making a difference. Water is probably our most precious resource—something that I think will take main stage in the future."

Get Program Guide
Learn more about our 100% online degree and certificate programs.
A degree program that encourages systems thinking
Nate is always thinking about the future, and that's part of being an advocate for sustainability. Earlier this year, he wrote a thoughtful essay for a Sustainable Management scholarship, explaining how he uses his knowledge of sustainability in the workplace:
"My mission is to operate the least amount of equipment in the most effective way to save on energy and labor costs. I aim to run fewer pumps and tanks or take a piece of equipment down for service. But we also have to achieve the highest quality effluent. Which is more sustainable: reducing energy and labor costs or discharging the highest quality water into the Fox River?"
The program taught him that the answer is both. It's about compromising and finding the perfect middle ground, which for the plant means running as little equipment as possible while still maintaining quality effluent.
This is "systems thinking," a major part of the program. It means understanding how individual things—such as business, society, or economy—are interconnected and how to use this understanding to reduce environmental impact.
Online learning allows for more time with family and hobbies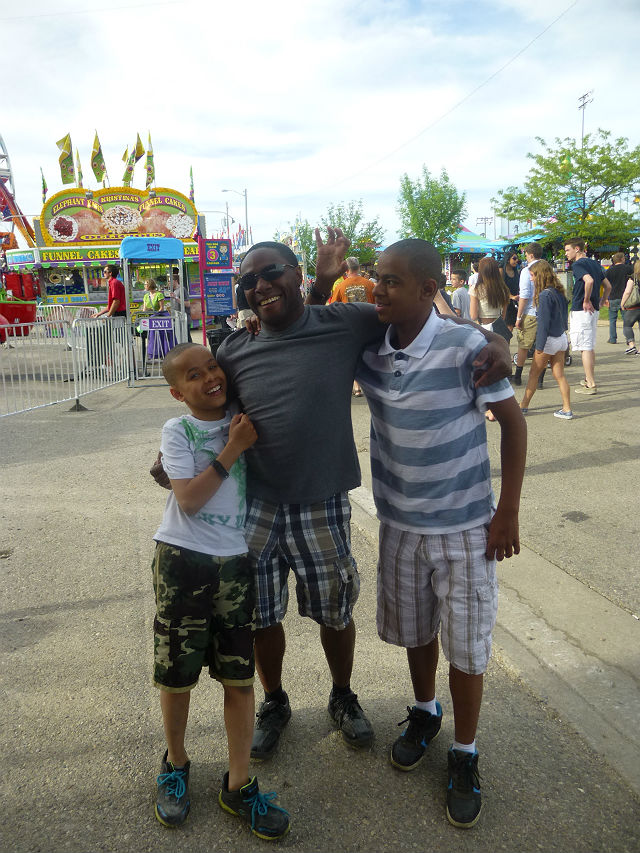 This is Nate's first experience with online learning, and he is grateful for the flexibility. Every Sunday, he sits down and plans out his assignments for the next week. He can do the homework anywhere (home, work, the library) and a week in advance if he wants.
His favorite assignments are class discussions on an online forum. The instructor posts questions like, "Why is there so much poverty in places near the equator?" and every student must answer. He says it is interesting and educational to see an issue from so many points of view.
With a flexible school schedule, he is able to work full-time and still finds time to do the things he enjoys. Nate is an avid reader, a poet, and is involved in theater and martial arts. He is "a big nerd," so he and his family like to do things such as go to the Rube Goldberg Contest in Waukesha.
Spending quality time with family and "transforming his two boys into fine young men," is very important to Nate.
"My sons have seen how getting a degree has affected my whole career—and that's a powerful thing. I am glad that I can lead by example, not just for my sons but for other kids in my community, too."
What's next for his sustainability career
Nate is looking forward to graduation in May. He likes where he is right now, but his ultimate goal is to "run a wastewater treatment plant someday, or maybe even operate a plant that's larger."
As a leader in his industry, Nate dreams of using the skills he learned in the Sustainable Management program to pioneer and operate a net-neutral facility that conserves or produces as much energy as it consumes. As a father, he is dedicated to preserving the planet and its resources as much as he possibly can for future generations. And champions like him are exactly what the sustainability field needs.
Is sustainability your calling? To learn more about the UW Sustainable Management program, contact a helpful enrollment adviser at 608-800-6762 or learn@uwex.wisconsin.edu.
Read more about sustainable management
An Inside Look at a New UW Sustainable Management Bachelor's-Level Course: Climate Change and Sustainability
From Auto Plant to Mushroom Tower: One Sustainable Management Graduate's Path to an Exciting New Career
A Sustainability Degree Helps One Student Fulfill Her Dream of Running a Green Bed and Breakfast