Faculty is one of the greatest strengths of the online University of Wisconsin Data Science programs. You won't find other data science programs—online or otherwise—that bring such diverse expertise together in one place. That's because the Master of Science in Data Science and the Graduate Certificate in Data Science is a collaboration between UW Extended Campus and six UW System campuses—UW-Eau Claire, UW-Green Bay, UW-La Crosse, UW-Oshkosh, UW-Stevens Point, and UW-Superior.
All courses in these online programs are developed and taught by University of Wisconsin Data Science faculty—the same faculty who teach our on-campus courses.
---
Meet the Faculty
Silviana Amethyst, PhD | UW-Eau Claire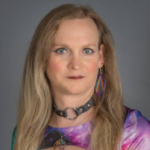 Silviana Amethyst is an Assistant Professor of Mathematics at University of Wisconsin-Eau Claire. She joined the faculty in August 2017, coming from Notre Dame as a postdoctoral researcher, and Colorado State University where Silviana did her PhD. Silviana is excited about teaching and learning programming and applied math and statistics. Her new research direction is applying Data Science theory and techniques to software for the numerical solution of systems of polynomials.
Jeffrey Baggett, PhD | UW-La Crosse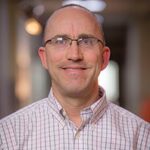 Dr. Jeffrey Baggett is a professor of mathematics at University of Wisconsin-La Crosse. He earned his PhD in mathematics from Cornell University in 1996 and studied at the Center for Turbulence Research at Stanford University. He currently researches Bayesian and classical approaches to optimization and uncertainty analysis for problems arising in environmental modeling
Tracy Bibelnieks, PhD  | UW-Superior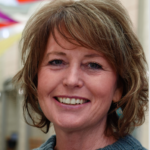 Dr. Bibelnieks has 20+ years in higher education (undergraduate and graduate) teaching in the areas of applied mathematics, statistical learning, data analysis, data visualization and data storytelling. Dr. Bibelnieks was awarded the Chancellor's Award for Excellence in Teaching from the University of Minnesota Duluth in 2020. She also has 10+ years of business/industry experience engaging in analytic and data science consulting for retail, marketing, government, nonprofit and healthcare sectors. Recent research/projects involve using data to gain insight into health disparities, social determinants of health and develop economic indicators of health for communities in Minnesota. The approaches utilize machine learning, statistical and predictive analytics. Outcomes include leveraging insights to operationalize programs, processes and pursue grant funded initiatives that will have measurable impact for improving quality of life for residents of communities in need. Outside of teaching and research Tracy is  involved in the k-12 community of teachers of mathematics. Outside of academia, Tracy enjoys everything outdoors!
Abra Brisbin, PhD | UW-Eau Claire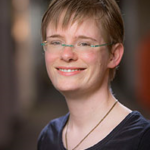 Dr. Abra Brisbin, associate professor of mathematics, joined UW-Eau Claire in 2012. She earned her BA in mathematics from Carleton College and a PhD in applied mathematics from Cornell University. Previously, she served at Mayo Clinic in the Division of Biomedical Statistics and Informatics on research in statistical genetics. Her research focuses on statistical and computational analyses of genetic data and on using statistics to understand how to help students learn better.  Dr. Brisbin teaches courses on programming and data mining.
Thomas Buck, PhD | UW-Superior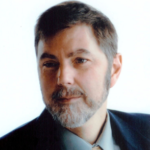 Dr. Thomas Buck completed his BA in History and Philosophy at the University of Minnesota, Duluth, followed by an MS in Curriculum and Instruction at Portland State University, a PhD in Educational Psychology and Applied Information Systems from Walden University, as well as an MBA in Rural Healthcare and an MS in Health Informatics at the College of St. Scholastica. Thomas Buck's research work is three-fold–STEM curriculum development through applied technologies; web-based assessment tools and educational game design; and, information systems, e-commerce and cultural entrepreneurship.
Ethan Christensen, PhD, MBA | UW-Superior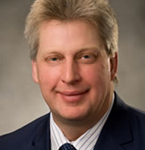 Dr. Ethan Christensen is an assistant professor of marketing at University of Wisconsin-Superior. Dr. Christensen holds a BS in business management from St. Cloud State University, an MBA from Minnesota State University-Mankato, and a PhD in marketing from the University of Texas-Arlington. Dr. Christensen currently teaches courses in research methods, consumer behavior, and marketing strategy. Previously, he worked for 3M Company and Chevron Oil Corporation. His research interests include digital marketing, customer-experience engineering and consumer psychology.
Robert Dollinger, PhD | UW-Stevens Point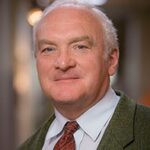 Dr. Robert Dollinger obtained his master's degree in computer science from the Technical University of Cluj-Napoca Romania in 1985 and his PhD in artificial intelligence from the same institution in 1996. Dr. Dollinger began his work as a researcher at the Medical Informatics Institute in Cluj-Napoca. In 1990, he joined the Technical University of Cluj-Napoca where he served until moving to University of Wisconsin-Stevens Point in 2003. As part of his teaching and research cooperation, Dr. Dollinger has visited several European universities in countries such as France, Germany, Netherlands, Italy, England, and Ireland. Dr. Dollinger has published 69 papers and 5 books. He is an active conference referee, book reviewer, and pro bono consultant.
Hamed El-Afandi, PhD | UW-Oshkosh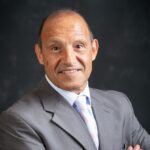 Dr. Hamed El-Afandi graduated from the University of Wisconsin–Milwaukee with a PhD in Computer Science.  His teaching experience of 16 years include Software Design & Architecture, Software Engineering, Software Verification and Testing, Capstone, Program Management, and High-Performance Computing – Big Data courses. Also, he has been working in the healthcare industries, including GE Healthcare and others for over 23 years in Cardiology and MRI businesses.
Jennifer Garland, DBA, MBA, MEd | UW-Superior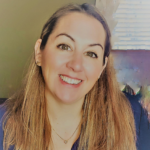 Dr. Jennifer Garland teaches Management and Marketing at the University of Wisconsin-Superior. Dr. Garland holds a BA in sociology from the University of Wisconsin-Parkside, a MEd in instructional design from Western Governors University, and an MBA and DBA from Keiser University in Fort Lauderdale, Florida. Dr. Garland currently teaches and designs courses in a range of areas in management, as well as digital marketing, public relations, and marketing strategy. Prior to teaching, Dr. Garland worked as a director of operations in the southeastern region of the United States for a national management firm. Her research interests include marketing strategy, marketing and management of higher education, organizational leadership, and organizational team building and development.
Sommer Hodson, PhD | UW-Oshkosh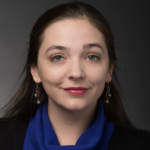 Dr. Sommer Hodson teaches philosophy at the University of Wisconsin-Oshkosh.  She completed her BA in philosophy at Oberlin College in 2006, followed by an MA (2011) and PhD (2013) in philosophy at the University of Rochester.  She joined UW-Oshkosh in 2013.  Her research interests include metaphysics, philosophy of mind, and epistemology.
Alex Korogodsky  | UW-Superior

In his 20+ year career, Alex Korogodsky has served as a Partner and Managing Director at Accenture/Avanade, Capgemini and EY, leading their large advisory and analytics consulting practices and advising the C-level executives of major global corporations on issues related to envisioning, designing, and implementing complex insights-driven digital transformation programs in the Americas, Europe and Asia Pacific.
Alex received a M.Sc. Information Systems degree with highest honors from Stevens Institute of Technology in New Jersey and is pursuing his doctoral degree at the University of Warwick in UK. His research interests relate to value realization and emergence as the result of innovating and digitally transforming commercial enterprises with cloud, data modernization, intelligent automation, advanced analytics, artificial intelligence and cognitive technologies.
Jessica Kraker, PhD | UW-Eau Claire

Dr. Jessica Kraker, associate professor of mathematics, joined UW-Eau Claire in 2006.  Her education includes a BA in mathematics from University of Minnesota-Morris and a PhD in statistics from University of Minnesota-Twin Cities, for a dissertation involving a wide variety of analyses for high-dimensional data, with a particular focus on penalized regression.  Her student-faculty research projects include penalized regression applications, survey analysis, spatial statistics, and Bayesian methods.
Erik Krohn, PhD | UW-Oshkosh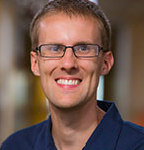 Dr. Erik Krohn, assistant professor in the Computer Science Department, joined UW-Oshkosh in 2010. He earned his BS in computer science from UW-La Crosse and his MS and PhD in computer science from the University of Iowa. Prior to teaching at Oshkosh, he taught at both Mount Mercy University in Cedar Rapids, Iowa and the University of Iowa. In addition to teaching, Dr. Krohn is an active researcher in the area of computational geometry. His main area of research interest involves studying visibility in the art gallery problem and terrain guarding problem.
Sampath Kumar, PhD | UW-Green Bay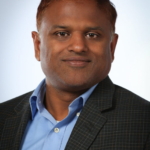 Sampath Kumar is a Professor of Marketing for the Austin E. Cofrin School of Business at UW-Green Bay. He earned his PhD in Marketing from University of Memphis (2008), M.Phil in Marketing from Alagappa University (2011), MBA in Marketing and Human Resources from Bharathiar university (1996) and an under graduate degree in Accounting (B.Com) from Bharathiar university, India (1993). He has work experience in sales and marketing in India Cements Ltd and paper packaging Pvt Ltd.
His current research interests are in e-services, nonprofit marketing, sustainability, supply chain management and advertising. Dr. Kumar's work has been published in Journals like Journal of Services Marketing, Journal of current issues and research in advertising, and International Journal of Nonprofit and Voluntary Sector Marketing. He has written book chapters for two peer reviewed books. He has presented his research at many regional, national and international conferences including the Society for marketing advances, Marketing management Association conference and so on. His paper won a best paper award at the supply chain track of Marketing management Association conference.
Dr. Kumar is also actively involved with professional associations and journals as reviewer, discussant and board member. He is currently the chair of Masters of Science in Management program and selected to be the academic director for Masters of Science in Data sciences from fall 2018 semester onwards. He has served in many university level and department level committees as member and chair. He is a graduate of leadership Green Bay (class of 2011). He has actively participated in many community service activities and has given speeches on health and wellness in public events, nutritional sciences conferences and medical conferences in India.
Alice Kyburg, PhD | UW-Oshkosh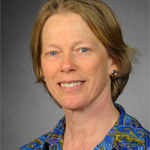 Dr. Alice Kyburg is an associate professor of philosophy at the University of Wisconsin-Oshkosh. She received an interdepartmental PhD in philosophy and computer science from the University of Rochester and earned her master of education (MEd) from the University of Massachusetts-Amherst. While Dr. Kyburg's main research is in the areas of cognitive science and the philosophy of mind, she has taught ethics for 20 years and has recently begun to research the developing subfield of data science ethics.
Lauren Mauel, PhD | UW-Green Bay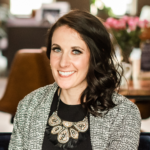 Lauren Mauel is an Assistant Teaching Professor at UW-Green Bay and an entrepreneur. She has completed a doctorate in Educational Leadership from Bethel University. Before that, Lauren attained her M.S. in Data Science from Villanova University and her B.S. in Mathematics from UW-Green Bay.
Before she joined UW-Green Bay, she worked as a high school mathematics teacher in algebra, pre-calculus, and AP statistics. Lauren also worked for a technology company leveraging data science and coding curriculum for young students. She has completed data science projects in healthcare and sports analytics.
Lauren has taught various data science courses such as business intelligence, business statistics, data warehousing, python coding, and data visualizations. Lauren is excited to share her knowledge and experience with her students.
Nathan Pollesch, PhD | UW-Madison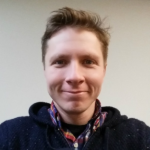 Nate Pollesch is a Mathematician and postdoctoral researcher with the USEPA and the University of Wisconsin – Madison. He earned his PhD in Mathematics and concurrent MS in statistics from the University of Tennessee – Knoxville in 2016 while completing graduate research at Oak Ridge National Laboratory.  Nate's current research focuses on developing quantitative approaches for the protection of wildlife and management of natural resources.  His active research areas include mathematical ecology and ecotoxicological modeling, network analysis for adverse outcome pathways, and the mathematical structure of multi-criteria assessments.  Nate is a dedicated science advocate.  Upon moving to Duluth in 2016, he co-founded Café Scientifique Twin Ports, and he enjoys exploring creative communication strategies to share science and mathematics. Outside of math and science, you can find Nate playing music, board games, or adventuring on the north shore of Gichigami.
Praneet Tiwari, PhD | UW-Green Bay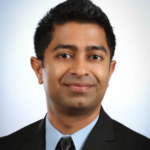 Praneet Tiwari is a lecturer of Data Science at University of Wisconsin-Green Bay. He joined the faculty in 2019 coming from the IT industry. He earned his MS in Computer Science with a specialization in Data Analysis and Management from the University of North Texas and a Bachelors in Computer Science with a specialization in Database Information Systems from India. He currently teaches courses in data science, business analytics, information technology and cyber security.
Praneet is a seasoned IT professional with more than a decade of industry experience. As owner of PraVal, Inc., he now enjoys consulting with small and medium businesses to create custom IT solutions for their needs. Over the last decade Praneet has gained extensive experience in information systems spread across various industries like healthcare, mortgage, finance, hospitality, and higher education. Having worked as the Chief Technology Officer for ARxChange, a leading healthcare analytics company, Praneet has collaborated with companies like Deloitte & Navigant Consulting and has gained tremendous insight on multiple facets of data and how to deal with its sheer volume and complexities. In his position as the Sr. Software Engineer / Software Architect, Praneet helped design and implement the core API framework for Caliber Home Loans, Inc. to serve multiple channels of their loan origination and servicing business. He also worked on the mortgage industry's first proprietary paperless origination system with Caliber. While working as a technology leader, Praneet has coached many of his peers in various technologies and best industry practices.
When Praneet is not teaching or consulting, he enjoys watching TV with his wife Dr. Vallari Chandna. They also love to travel and see new places. Praneet also enjoys learning about emerging trends in technology and loves playing on his Xbox.
Mary Tripp, DBA | UW-Superior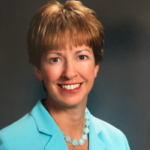 Dr. Mary Tripp has taught business, marketing, and communication courses for over 20 years.  She received her Doctor of Business Administration from Walden University. The focus of her study was the use of social media on corporate communication.  Mary earned her MBA from the University of Minnesota. In addition to her teaching, she has worked as a consultant and employee in the nonprofit, healthcare, and hospitality industries.
Mckenzie West, PhD | UW-Eau Claire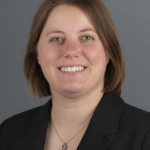 Mckenzie West is an Assistant Professor of Mathematics at the University of Wisconsin-Eau Claire. After graduating from Emory University with her PhD in 2016, Mckenzie worked for one year at Reed College in Portland, Oregon and for two years at Kalamazoo College in Kalamazoo, Michigan. Mckenzie is originally from a small town in Minnesota and is excited to be back near where she grew up. Her primary research interests are in computational number theory and algebraic geometry, studying patterns and properties of integers. Outside of work, Mckenzie loves knitting and playing board games.