By Betty Rockendorf, MS, RHIA, CHPS, CHTS-IM
STEM, those well-paid and technically challenging jobs, are crucial to our economy and our future. The more Health Information Management (HIM) is seen as a STEM career, the more opportunities will exist for HIM to elevate the profession, leading to increased earning potential and recognition.
Have you ever stopped to consider how HIM jobs share many of the same aspects as STEM careers?
Definition of STEM
STEM consists of natural Sciences, Technology, Engineering, and Math related fields. STEM jobs are in high demand but many are lacking qualified candidates. In order to remain globally competitive and grow the U.S. economy, STEM careers are important and necessary!
In her article in Best Colleges, "What Is STEM and Why Is It Important?," Hannah Muniz writes "As society innovates and technology advances, the need for professionals who understand how these technologies work and who can propose practical solutions continues to grow. The U.S. Bureau of Labor Statistics (BLS) calls STEM careers 'tomorrow's jobs,' emphasizing the importance of these unique industries."
Where Does HIM fit?
In the Summer of 2019 several HIM educators made the case for health information management to be included in science, technology, engineering, and math education.
The authors (DeAlmeida, et al) published their paper in AHIMA Perspectives: "An Exploratory Study Demonstrating the Health Information Management Professional as a STEM Discipline." They focused on the HIM Competencies approved by the American Health Information Management Association (AHIMA) which illustrated the role of HIM professionals in informatics, data analytics, and data use. Asserting that the competency subdomains clearly align with content in the STEM disciplines of science, math, and technology, it was further pointed out that individual competencies or tasks in each subdomain further backed up that assertion. Many AHIMA members are employed in many areas that are common to both HIM and STEM.
HIM is the intersection of business, science, and information technology. DeAlmeida, et al, stated that HIM "is the process of acquiring, analyzing, and protecting digital and traditional medical information, which is vital to providing quality and accessible patient care."
I was pleased to see that O-Net Online includes Health Informatics Specialists, Health Information Technologists and Medical Registrars, and Medical Records Specialists in their listing of All STEM Occupations. O-Net is the primary source of occupational information in the United States and maintains a large database because "Valid data are essential to understanding the rapidly changing nature of work and how it impacts the workforce and U.S. economy."
AHIMA Credentials and Roles
DeAlmeida, et al, reviewed and mapped STEM disciplines, reviewed AHIMA membership profile data, and then provided a conclusion recommending that AHIMA "continue to promote the value that credentialing offers to members, as well as the career opportunities available in STEM technology fields."
Their reasoning was a comparison of the HIM competencies to a report by Dennis Vilorio titled "STEM 101: Intro to Tomorrow's Jobs," which revealed these STEM occupation categories to be aligned with the roles and responsibilities of many HIM professionals:
Computer and information research scientists
Database administrators
Information security analysts
Statisticians
Computer occupations (in general)
Next DeAlmeida, et al, compiled listings of the STEM-related job skills and responsibilities for:
HIM professionals performing data analysis tasks
AHIMA's CHPS credential
AHIMA's CHDA credential
The data they reviewed illustrated that many HIM professionals are indeed working and thriving in STEM occupations. For this study, they assessed the 71,630 members of AHIMA to see what job level category the members self-reported. They found that 1,969 self-reported that they were in a technology role. However, this may be significantly under-counting HIM's role in STEM.
Some of the STEM keywords that are in the occupation titles include: computer, technology, informatics, information security, business intelligence, network, data, system analyst, and database. The study team analyzed technology-oriented credentials (CHDA and CHPS) and found that most members who held these credentials had the term "data" in their job title. In addition, they found that a significant proportion of members with these STEM keywords in their job titles did not necessarily pursue associated AHIMA credentials.
Conclusion
The good news is that the results of the study show that AHIMA members are qualified to be included in various STEM disciplines. The researchers felt that future study is needed to gain more accurate and precise data on job titles and STEM positions currently filled by HIM professionals. Perhaps a future survey of the entire AHIMA membership is needed to obtain additional information to expand other HIM job titles related to STEM.
In their study, "The STEM Gap: Women and Girls in Science, Technology, Engineering and Mathematics," the American Association of University Women (AAUW) asserts that "Women make up only 28% of the workforce in science, technology, engineering, and math (STEM), and men vastly outnumber women majoring in most STEM fields in college. The gender gaps are particularly high in some of the fastest growing and highest-paid jobs of the future, like computer science and engineering."
In an effort to bridge the divide, AAUW and other associations offer scholarships to women and girls. It would be wonderful to count HIM women (and men) among the ranks of the STEM workforce, and to recognize HIM as a STEM field in education. And, speaking here as an educator, additional scholarships for HIM students are always helpful!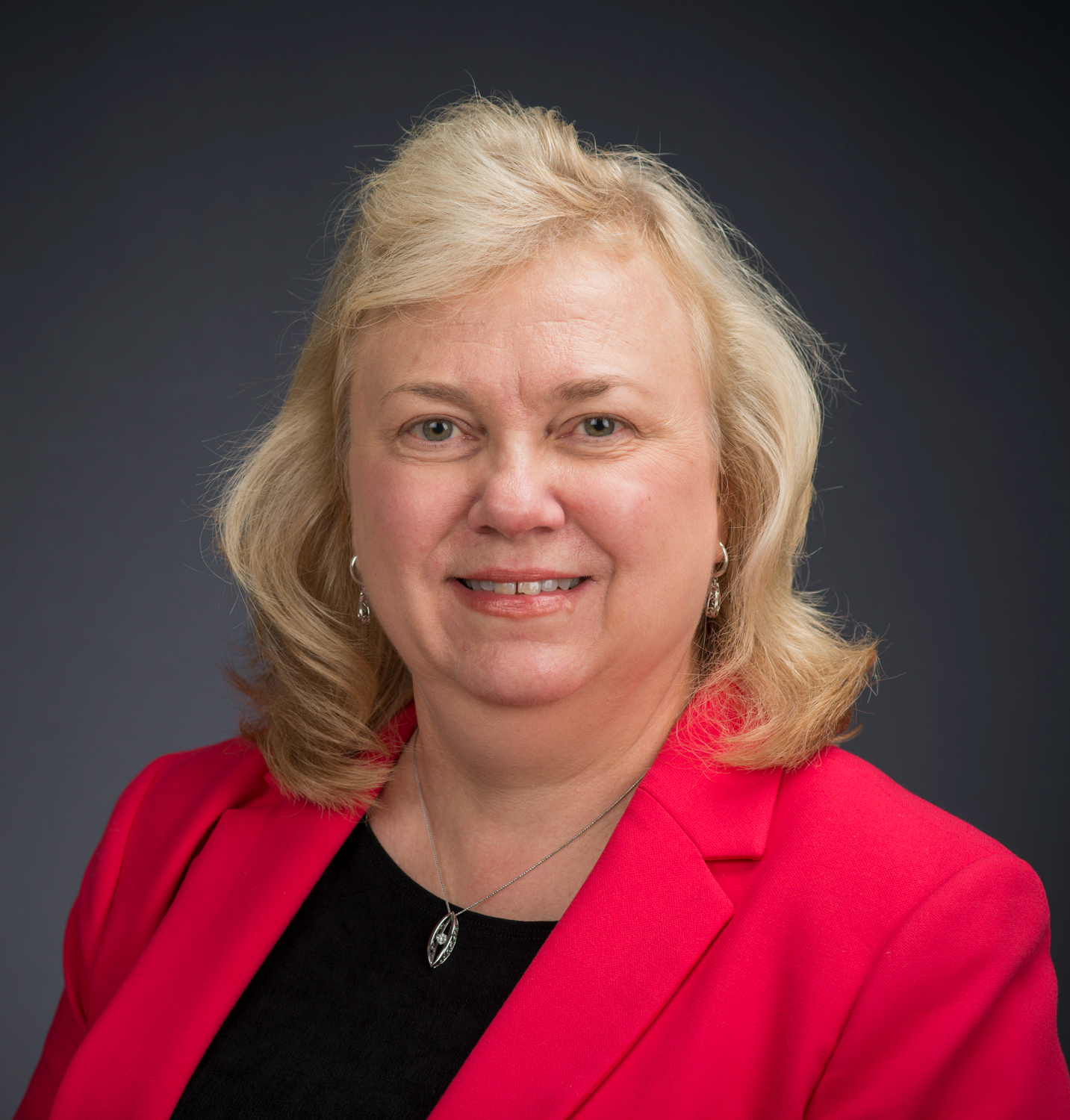 About the Author
Betty Rockendorf, Program Director at the University of Wisconsin-Parkside, has extensive experience working in health care. Betty worked at Ministry Door County Medical Center in Sturgeon Bay, Wisconsin for over 17 years, where she served as Director of Health Information Management and Privacy Officer before joining the HIMT faculty in 2016. Betty was recently appointed to the American Health Information Management Association (AHIMA) Council for Excellence in Education (CEE).
Betty served on various committees with AHIMA and is a past president of the Wisconsin Health Information Management Association (WHIMA).
She earned her Master's of Health Information Management from The College of St. Scholastica in Duluth, Minnesota, and her Bachelor's degree in Business from UW-Green Bay.
References
American Association of University Women (AAUW). "The STEM Gap: Women and Girls in Science, Technology, Engineering and Mathematics." Access online at https://www.aauw.org/resources/research/the-stem-gap/
DeAlmeida, D., Houser, S., Wangia-Anderson, V., Fenton, S., Hazelwood, A., Barefield, A., Freeman, J., Jones, L., Bakuzonis, K., and Hamada, D. "An Exploratory Study Demonstrating the Health Information Management Profession as A STEM Discipline." AHIMA Perspective, 2019 Summer. Access online at https://perspectives.ahima.org/an-exploratory-study-demonstrating-the-health-information-management-profession-as-a-stem-discipline/
Muniz, Hannah. "What Is STEM and Why Is It Important?" October 25, 2021. Access online Best Colleges at https://www.bestcolleges.com/blog/what-is-stem/
O-Net Online. All STEM Occupations. Available at https://www.onetonline.org/find/stem?t=0
Vilorio, D. "STEM 101: Intro to Tomorrow's Jobs." Occupational Outlook Quarterly, Spring 2014. Available at https://www.bls.gov/careeroutlook/2014/spring/art01.pdf