At 49, University of Wisconsin Sustainable Management student Deb Smith is far from the "traditional" student returning to school. Between balancing a family, caring for ailing relatives, and running a successful bed and breakfast, you wouldn't think earning a degree would be high on her priority list.
"A lot of people have said that I'm crazy for going back to school this late in life," Smith says. "I say to them, 'I'm crazy if I don't go back.'"
But to explain her desire to earn a degree and how she ended up in the UW Sustainable Management program, Smith points to a few unexpected life ingredients: A love for maritime industry history, Wisconsin's Amish country, and a bed and breakfast.
Sailing into a new opportunity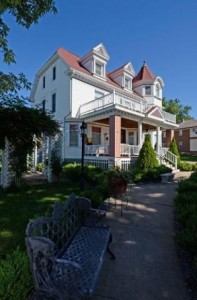 Smith's early years were shaped by her love of the maritime industry. At one point she even attended the Maritime Academy to pursue her passion of working on the water. While family obligations derailed her education early on—she left school to help take care of her father when he fell ill with cancer—Smith eventually put her project management skills and knowledge to use. She became an operations manager and master captain for a private yacht company out of La Crosse. Less than a year after she started that job, the company went out of business, but that didn't stop her from moving forward.
In 2013, Smith and her husband purchased a historic home in Cashton, Wisconsin. The old Victorian house that once served as a rectory for retired priests is now being repurposed into the Ages Past Country Inn Bed & Breakfast. The business, located near a heavily Amish-settled community, suddenly became more than just a little B&B operation for Smith's family. It brought a new awareness for the way they lived and operated.
"I'm living in an Amish community. They are very focused on sustainability. They live in a very sustainable environment," Smith says. "They take only what they can use, so four years ago, I started building sustainability into our personal practices. Not only can I use the B&B to sustain us financially, but it can be used as an educational tool."
Smith says running her business caused her to wonder anew about "what she wanted to do when she grew up." For her, it was time to head back to school. But that task would be easier said than done.
Building a sustainable future

While she initially planned to go into the Transportation and Logistics program through UW-Superior, the guidance of a professor and adviser steered Smith to the UW Sustainable Management program. After just a few courses, she realized that was exactly where she needed to be.
"You're going back to school to increase your employability, and you can't let anyone hold you back," Smith says.
As Smith worked through her courses and assignments, she developed business and operational management plans to detail how and where she could further work sustainability practices into her business—and become certified as a Travel Green Wisconsin organization, a state-sponsored program that promotes environmentally friendly business practices by gaining a sustainable travel green certification. One particular assignment required Smith to outline an operations management plan for green operations.
"The courses and assignments really brought home the bacon because they could be applied to what we were doing," Smith says. "Things like environmental stewardship—my whole family practices these things but we never had a label to them. The UW Sustainable Management courses gave us that label, and we saw that people are doing it, understanding it, and respecting it."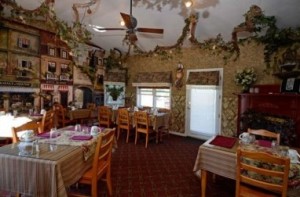 Smith started to detail the potential steps her business would need to take to meet its sustainability goals—from educating guests on the B&B's philosophies, creating policies and procedures for everything from recycling options to offering carbon-neutral incentives for transportation, and then communicating this information to guests.
As she built her new business model, Smith also had to research the environmental regulations on waste management, energy preservation, and conservation of natural resources, as well as weaknesses and challenges of the various aspects of complying with these requirements. She had to do all this before reviewing the supply chain management and vendors, and creating an action plan to implement the Go-Green process.
Yet even with all these tasks in front of her, Smith stuck to a surprising mindset as she worked through her assignments—one which ultimately became her inspiration for growing and improving the B&B's practice of sustainability.
"You're changing a thought process. That's a huge reward and there's something to that," Smith says. "It's logical, basic and simple. It's not complicated."

Get Program Guide
Learn more about our 100% online degree and certificate programs.
Using a sustainability degree to go green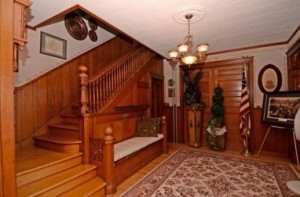 In addition to the knowledge and skills she was learning through the UW Sustainable Management program, Smith also turned to the culture of her Cashton community for examples. The town has three wind towers and generates its own electricity, the community has a recycling center, and several residents compost. The Amish in the community have also helped Smith learn how to sustain landscaping through the use of rain collection.
"We're not going to be using things that are corruptive," Smith says. "We have to be focusing on how to avoid negatively impacting the environment."
Smith notes that the B&B purchases electricity through Cashton's own renewable electricity, is installing motion-detector light sensors in its rooms, and is looking at ensuring its suppliers are green as well.
But at the heart of the drive to create a truly green and sustainable way of existence, Smith notes that education—among staff, guests, and the community—is key.
"Even if it's helping people understand how to figure out their C02 emissions, then understanding how to counterbalance that with planting trees and vegetation," Smith says. "It really isn't that difficult, but it's making the commitment to educate, learn, and be open to new philosophies and mindsets."
Closing one chapter to begin another
Smith says she's already in the implementation phase of incorporating sustainability practices into her business, and the B&B is in the process of being certified as a green operation. She has learned how to track how much electricity is used, how much natural gas, gasoline, or propane is used, as well as how to reduce those usages and costs. Smith says she credits the UW Sustainable Management program with putting her on the path to accomplish the business model that she desires for the B&B.
"This program helped me put everything on track. The operations, implementation, the development of the business plan, everything," Smith says. "There were so many different facets. It was the slingshot that sent me forward 10 or 15 years from where I'd otherwise be right now."
As Smith prepares to graduate in May, the Dean's List student, who will be the first in her family to obtain a bachelor's degree, says she's excited about the doors the UW Sustainable Management program has opened, and is even more enthusiastic about bringing the knowledge and opportunity for positive change to her community.
"I try to make a positive difference in my world, one person at a time," Smith encourages. "Even if you smile at a person, that can make all the difference in the world."
To learn more about the UW Sustainable Management program, contact a helpful enrollment adviser at 608-800-6762 or learn@uwex.wisconsin.edu.