"A healthy workforce is the foundation for thriving organizations and healthier communities. As we recover from the worst of the pandemic, we have an opportunity and the power to make workplaces engines for mental health and well-being, and this Surgeon General's Framework shows us how we can start." —Surgeon General Dr. Vivek Murthy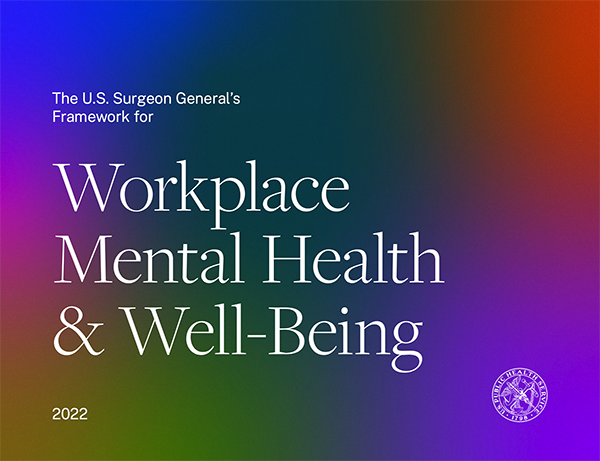 The U.S. Surgeon General's Framework for Mental Health & Well-Being in the Workplace, released in October, calls attention to the importance of workplace mental health and well-being, and encourages employers to evaluate how workplace policy and culture impacts the health of their workforce. The report outlines "Five Essentials for Workplace Mental Health and Well-Being." According to the Surgeon General, Dr. Vivek Murthy, these are to "protect workers from harm, foster a sense of connection among workers, show workers that they matter, make space for their lives outside work, and support their growth."
Recent surveys cited in the report indicate U.S. workers have experienced mental health challenges and that their workplace was a contributing factor.
We sat down with Penny Lyter, PhD, professor emeritus at the University of Wisconsin-Parkside and academic director in the UW Master of Science in Health and Wellness Management, and Julia McCarroll, MS, CHES, academic program manager for the UW Master of Science in Health and Wellness Management, to discuss the importance of this report and what it means for workplace well-being.
Why is workplace mental health and well-being so important?
Julia: "The environments in which people live, learn, work, and play have a major impact on their health, well-being, and quality of life. These factors are called the Social Determinants of Health, and work is a very important one. Work alone has the power to shape many different aspects of our life, including our physical, mental, and financial well-being. According to the report, 'At its best, work provides us the ability to support ourselves and our loved ones and can also provide us with a sense of meaning, opportunities for growth, and a community. When people thrive at work, they are more likely to feel physically and mentally healthy overall, and to contribute positively to their workplace.' On the other hand, workplace challenges such as heavy workloads, long commutes, low wages, limited autonomy, and dangerous or hostile working conditions can lead to chronic stress for employees."
Penny: "Multiple reports indicate that employees at all organizational levels are experiencing more mental health challenges since the pandemic—in other words mental health challenges affect us all. And as we all know, stress doesn't just happen at our place of employment. Add the stressors of life in general, such as finances, the health of a loved one, child/parent care, etc., and it is easy to see how mentally and emotionally overwhelming it can be for many if not most people. The resulting mental health conditions of these stressors come with a huge cost to the individual, the employer, and to our community at large. The business cost alone of mental health conditions is staggering. Each year over 200 million days are lost due to absenteeism and presenteeism which results in billions of dollars lost in productivity."
Julia: "Over time, chronic stress can lead to numerous physical health problems such as difficulty sleeping and muscle tension, and it can put people at risk for health conditions such as high blood pressure, heart disease, and obesity. Prolonged stress can also contribute to mental health challenges such as depression, anxiety, and substance misuse."
What benefit does an organization or employer gain from paying attention to workplace mental health and well-being?
Julia: "Workplace well-being is not an added benefit or a bonus, it is an essential component of a healthy organization. A workforce that is happier and healthier has higher retention rates and productivity and can help workplaces save money on absenteeism and healthcare costs."
Penny: "Employees who feel supported by their employers are more likely to have fewer mental health symptoms, have more positive views of their company, feel more connected, have higher job satisfaction, and intentions to stay at their company. It is so critical that nearly 90 percent of people seeking jobs think it is important for a company to support mental health and it is even higher for younger employees according to the Mind Share Partners' 2021 Mental Health at Work Report."

Get Program Guide
Learn more about our 100% online degree and certificate programs.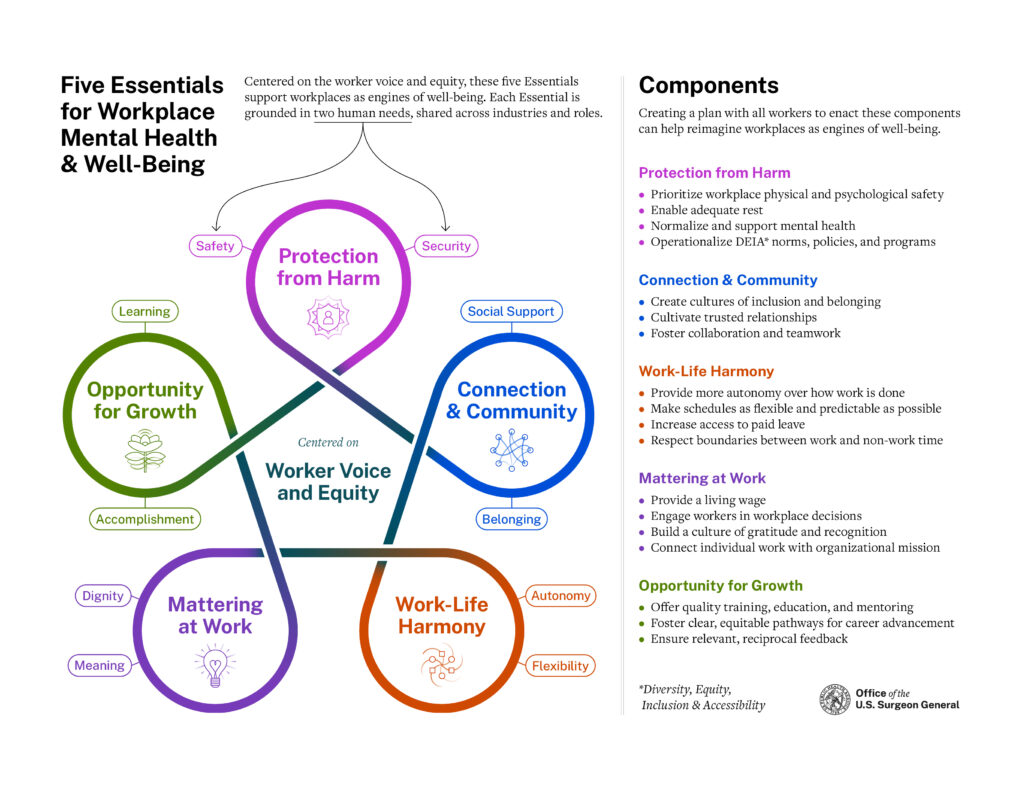 How can an organization or employer get started?
Penny: "Approaching mental health and well-being as a collective culture priority instead of an individual issue is a great start. Having leadership support, company-wide awareness and training, as well as policies and practices that reflect the Surgeon General's guidelines will help promote that kind of impactful culture."
Julia: "The Surgeon General's Framework states that organizations who want to support their workplaces to be engines of health and well-being should prioritize five essential components. Those include protection from harm, connection and community, work-life harmony, mattering at work, and opportunity for growth. Although that can seem like a massive undertaking, having an evidenced-based program with qualified staff dedicated to the work of improving the mental and physical health of employees can help."
Why does the Surgeon General's Framework consider workplace mental health and well-being to be a public health issue?
Julia: "Public health is really all about what we do together as a society to create the conditions that allow everyone the opportunity to live their best and healthiest life. Participating in healthy behaviors such as eating well and exercising is important, but it is very hard to make those healthy choices when you work, or live, in environments that don't support those behaviors. If you work in an environment that is unhealthy or creates chronic stress in your life, it is going to be much harder to be healthy. Creating workplaces that support mental health and well-being helps with making the healthy choice the easy choice. When these types of initiatives are implemented across many sectors with many different partners, the health of the public will benefit. We all have a role to play in public health!"
What advice do you have for someone interested in a career in health promotion and employee well-being?
Julia: "The field of health promotion and employee well-being needs changemakers who are passionate about well-being. Whether you are currently in a wellness career or not, you can start by advocating for changes in your workplace that will support the health of you and your co-workers. You never know where those opportunities might lead!"
Penny: "And, if you are interested in pursuing a career in this exciting and rewarding field, consider an educational program such as a Master of Science in Health and Wellness Management to help prepare you."
RELATED: Health and Wellness Management Careers: UW Graduates in the Workplace
---
About UW Health and Wellness Management
The University of Wisconsin offers a flexible, 100 percent online Master of Science in Health and Wellness Management. You'll learn health and wellness perspectives, in addition to the strategic planning and communication skills to manage well-being programs that have the power to transform the workplace and beyond. Since the program launched in 2016, it has graduated more than 120 health and wellness professionals who have made a difference in a rewarding career. To learn more about the program, contact an enrollment adviser at 608-800-6762 or learn@uwex.wisconsin.edu.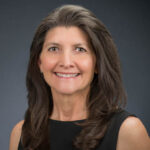 Penny Lyter, PhD, has more than three decades of experience in the field of health and wellness. As a wellness director, she implemented employee wellness programs, developed a wellness-focused class, and helped create a campus wellness center. She also served as chair of the Department of Health, Exercise Science, and Sport Management, and as Associate Dean of the College of Natural and Health Sciences, where she directed graduate programs. More recently she served as the Faculty Director for Community-Based Learning at the University of Wisconsin-Parkside.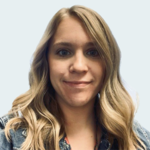 Julia McCarroll, MS, CHES earned her bachelor's degree in Health and Wellness and her master's degree in Health Education and Promotion. She has 15 years of experience in both healthcare and health promotion settings and has served in a variety of roles as a licensed practical nurse, employee wellness coordinator, health educator, and deputy health officer. Julia is passionate about health and well-being and enjoyed her career as an advocate for health in the environments where people live, learn, work, and play.