Noah Borkowski had two goals in mind when he started college: to graduate in the shortest amount of time possible and to be in a professional IT position upon graduation. As a 2020 graduate of the 100 percent online University of Wisconsin Bachelor of Science in Applied Computing who started a full-time role two years ago (well before graduation), Noah accomplished both of his goals. He credits his success to the flexibility and rigor of the Applied Computing program, along with the support the program provides.
"The UW Applied Computing program has, and I know will, continue to help my career goals," he said.
Noah is a site reliability engineer at Inspire Brands, a multi-brand restaurant company that integrates with DoorDash, Grubhub, and various other food delivery services.
He describes his role as "a software engineer put in charge of operations." Modern information technology systems have become so intricate that, "you really need an engineer for the actual core application, but then you also need dedicated [software] engineers for the system as a whole, and that's what I do."
A Twin Cities, Minnesota native, Noah began his collegiate career on campus within the University of Wisconsin in an information systems degree program. As a junior, he wanted to move back to the Twin Cities, a larger urban environment with more professional opportunities. He also didn't feel like the information systems program was the right fit.
"I was taking a lot of core business classes, but the whole time I was interested more in the technical side of things, so programming, databases, algorithms, which is APC," he said.
Noah was excited when he found the online UW Applied Computing degree program: "It would allow me to move back to the Twin Cities and get a professional-level job in the field while I finished the degree, which actually worked extremely well."

Get Program Guide
Learn more about our 100% online degree and certificate programs.
Applied Computing Courses Prepared Him for the Job
The Applied Computing degree continued to be a great fit for Noah. He was able to transfer most of his credits, and his coursework often overlapped with his job duties.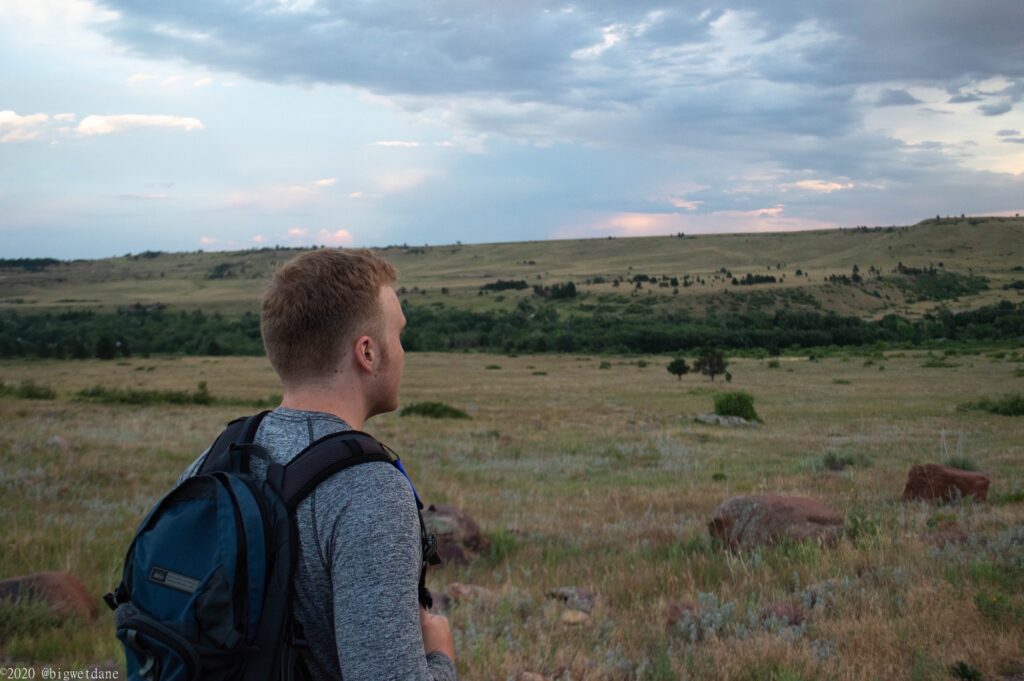 "I really sought out projects at work that would overlap with course content just so I mentally can stay on the same page," he said.
Although he didn't enjoy the business-focused courses as much as the technical courses in the information system program, he found the Applied Computing business courses were quite valuable in his workplace.
"Even if you're hired as a software engineer, they're going to want you to understand the financial requirements or outcomes of certain projects, and I don't think it's something that you would necessarily just learn on the fly," he said.
In fact, some of his favorite courses—APC 340: Legal and Ethical Responsibilities of the IT Professional and APC 380: Project Management Techniques—were not technical.
Noah always felt supported during the program. His student success coach Kirstin was really supportive and always available to help.
"I think just knowing there's somebody that's really overseeing the program and that you can work closely with if you need to is a really helpful thing," he said.
Advice: Take Advantage of the Online Format
In order to manage working full-time and completing a degree simultaneously, Noah emphasizes the importance of having an end time to work toward. Noah also advises students in the online UW Applied Computing program to take advantage of the online format of the program, especially when planning time for work, school, friends, and family.
"I was really emphasizing getting out and utilizing the online program to my advantage. I think that's really important," he said.
What's Next?
Interested in learning more about the online University of Wisconsin Bachelor of Science in Applied Computing degree? Reach out to an enrollment adviser by calling 608-800-6762 or emailing learn@uwex.wisconsin.edu.
UW Bachelor of Science in Applied Computing is a collaboration of five UW System campuses. Noah earned his degree from UW-Stevens Point.