Katy Johnson is passionate about advocating for those who can't advocate for themselves, especially in the geriatric population. She is the social service director at Bethany St. Joseph's Care Center in La Crosse, Wisconsin—the town where she was born, raised, and now resides with her family. Katy will be one of the first graduates of the 100% online University of Wisconsin Master of Science in Healthcare Administration – which started in spring 2019 – this upcoming winter after completing the degree in two years.
The knowledge and skills she gained in the program will allow her to be part of important decisions at her organization, such as Medicaid and Medicare physician reimbursement: "I feel like the courses really prepared me for being a leader in healthcare."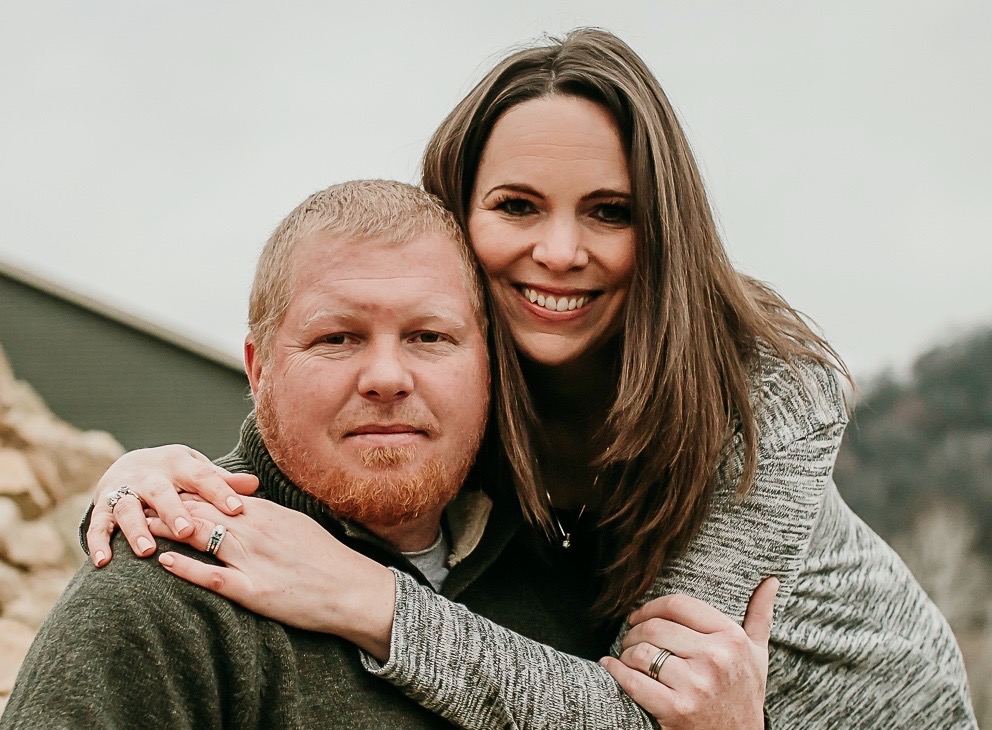 Katy earned her bachelor's degree in social work from UW-Oshkosh in 2003 and has worked in the field since then, spending most of her time in nursing homes. However, after being in the field for over 15 years, Katy decided that she wants to explore other areas of healthcare, including leadership positions. She knew that an advanced degree, like the UW Master of Science in Healthcare Administration, would help get her there.
After successfully completing an online certificate through UW-Madison for her Nursing Home Administrators License in 2018, Katy was confident an online degree would be the right fit.
"I knew that I had the self-discipline to be successful with it," she said.
With her busy lifestyle – which includes working full time and spending time with her husband, stepkids, and dog, Bernie – she knew that online programs provide the flexibility that she needs.
Healthcare Administration Courses Offer Growth Opportunities
The UW Master of Science in Healthcare Administration program stood out to Katy because of the wide array of courses offered in the program curriculum.
"From healthcare finance to data analytics to marketing—it really had different areas of healthcare that I was interested in pursuing," she said. 
The courses also exceeded Katy's expectations in engagement and relevance: "It wasn't just reading and writing," Katy said. "It was reading and then applying what you've learned to real life examples."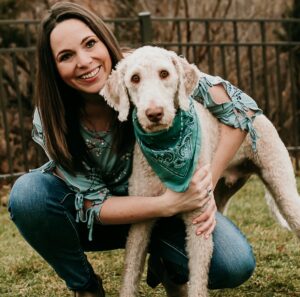 As a result, she learned more about the nursing home where she is employed. As part of HCA 720: Healthcare Financial Management, Katy sat down with the CFO of her corporation and took a deep dive into the nursing home's finances, which will help her participate in future decision making.
The courses also challenged her, despite having experience in healthcare.
"Some of the courses were very natural for me, but then some of them were definitely out of my comfort zone," Katy said. "It forced me to be uncomfortable, which is a good thing."
For example, she gained greater proficiency in Excel while taking HCA 715: Healthcare Technology, Data Analytics, and Information Governance, something that did not come naturally to her.
Most importantly, Katy has found a renewed motivation in her work.
"Some of the courses really reignited my passion for advocating for my residents, and reaffirmed that I'm doing the right thing with my career," she said.
Tips for Time Management in an Online Degree Program
Katy's advice for prospective students is to create a schedule for yourself and stick to it. All assignments and due dates are provided at the beginning of the semester, making it easier to plan.
"That was my way of preventing the burnout," she said.
It's also important to find a workspace that allows you to focus, whether it's at your home or elsewhere.
"If I had something that I really would need to focus on, I would sometimes just punch out at work and stay in my office and do it, because bless my dog's heart, but he loves his mom and wants my attention right when I get home," she said.
Going back to school is a big decision, but Katy says, "Go for it." She adds: "If you feel it's the right time in your life and you're passionate about healthcare and you want to further your career in healthcare—this is a great program."

Get Program Guide
Learn more about our 100% online degree and certificate programs.
What's Next?
Interested in learning more about the online University of Wisconsin Master of Science in Healthcare Administration degree? Reach out to an enrollment adviser by calling 1-877-895-3278 or emailing learn@uwex.edu.
UW Master of Science in Healthcare Administration is a collaboration of five UW System campuses. Katy is earning her degree from UW-La Crosse.