Todd Johnson accidentally found his way into the sustainability world. His winding career path, filled with turns and pit stops, landed him at the intersection of the built and natural environment.
"I originally went to school to be an architect, only to find out that one of the worst things you can do to the environment is dig a hole and put a building in it," Todd said. "I chose to stick with it and use that knowledge to be a more thoughtful designer and person."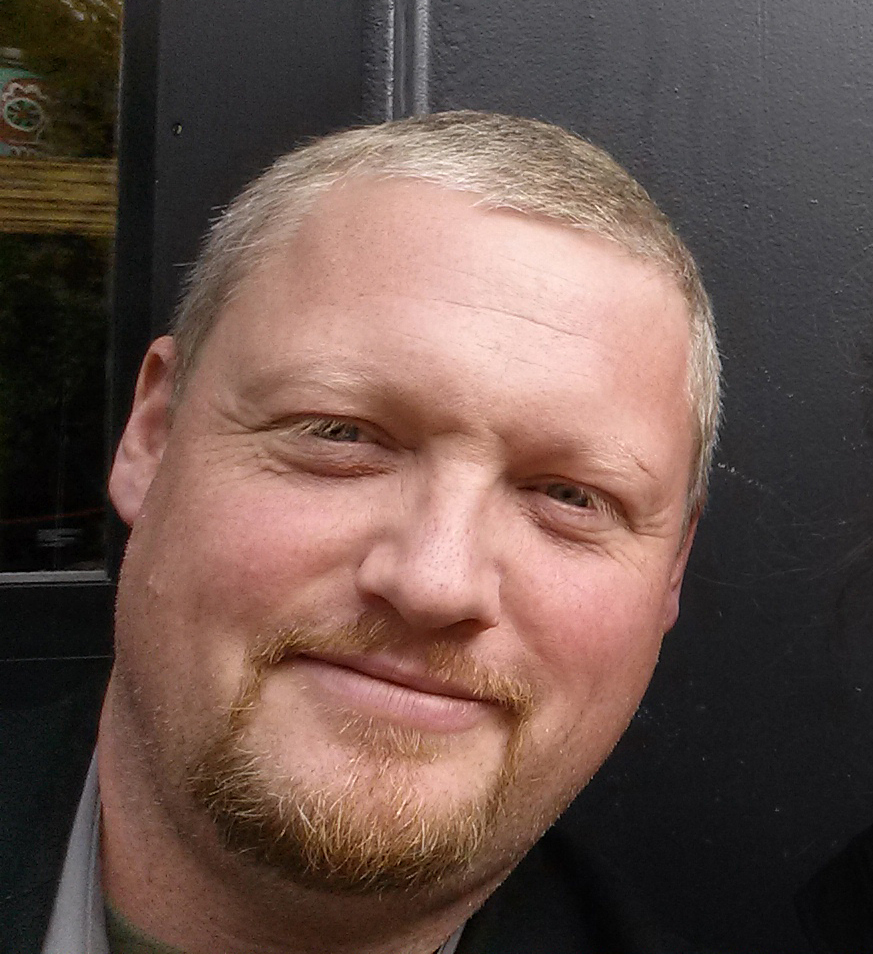 After double majoring in architecture and environmental design from North Dakota State University, Todd was still hungry to learn more and figure out the best use for his many interests in music, theatre, and history. He went on to work in design/build architecture before taking what he calls a four-year "hiatus" as the technical director of his alma mater's theatre department. Although Todd often glances over his work in theatre, he admits that much of his strategic thinking and project management skills are based on what he learned as a technical director.
"You have all of these strict deadlines while communicating with people—costume, lighting, the director—who think differently than you," Todd said. "But, you have a common interest, which is the show. This is exactly what I do today by bringing communities together to help them understand there is something we all share: the environment around us."
RELATED: What Can You Do with a Sustainability Degree?
Todd quickly fell in love with the idea that he could use his architectural skills to enhance social welfare, quality of life, and the natural environment in communities. Motivated to follow this passion, he earned a Masters of Urban & Regional Planning from Portland State University. A few years later, he moved to the Midwest, where his career progressed from city planning, urban design, regional planning, to his current role—Land Use and Community Development Specialist for UW-River Falls in conjunction with UW Extended Campus.
This past year, Todd joined the 100 percent online UW Bachelor's in Sustainable Management program as the instructor of the SMGT 420: The Built Environment and Sustainability course. UW Sustainable Management connected with Todd to learn about his teaching style and advice for current and prospective students:
What can students expect from The Built Environment and Sustainability course?
Our built and natural environment are in constant tension. I try to express that tension in the course by examining the conditions and strategies that reduce, mitigate, and repair damage created by built systems and seek out solutions that are mutually beneficial.
As students become familiar with different sustainability strategies, I send them on scavenger hunts to find examples in their communities. Then, I ask students to find opportunities that don't currently exist, but could resolve built environment issues. This assignment challenges students to demonstrate their understanding of the course materials and exercise their strategy and ideation skills. By the end of the course, the students have created a collection of real-world case studies. It is a fun way of testing the students' understanding of the material by keeping it real.  It also gets them away from their computer for a while—stretching their legs and exploring their community, which I think is a benefit to everyone.

Get Program Guide
Learn more about our 100% online degree and certificate programs.
How would you describe your teaching style?
We all have unique experiences and perspectives. I try my best to create a virtual space where students feel not only encouraged, but compelled to share their ideas with one another. I believe we can all learn something new by thinking out loud.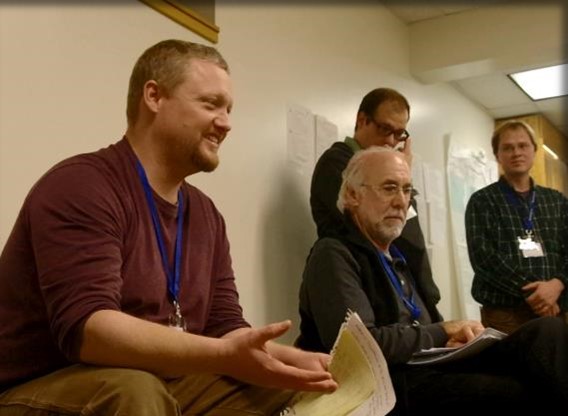 RELATED: UW Sustainable Management Grad Lands Dream Job
When I was earning my degrees, it meant so much to me to get that handwritten note at the end of an exam or assignment from that teacher saying, "Hey, this was really good. It could have even been better if you included X, Y, Z." Or, "Hey, I learned something new today, thanks! Here's some more information about that topic if you're interested."
I try my best to make the learning experience personal for each student, because I know learning through a screen can feel disconnected. And, it's not just to benefit the students. I enjoy teaching much more when I have meaningful connections with my students. It gives me purpose, and I get to learn something new that I can pass on to others.
Why should students consider the UW Sustainable Management program?
I can't think of an industry right now that doesn't need sustainability expertise. We need everyone who's passionate about the environment to get more involved in sustainability right now so that we can make the planet a better place to live, work, and play.
Because you're learning from the best and most talented instructors from multiple UW campuses, you have access to a wealth of expertise. At the end of the program, you'll build a strong foundation that gives you confidence to think and act sustainably in a variety of settings. If the UW Sustainable Management program was available when I was a student, I would've applied. I think it's a great opportunity for students to get a taste of not just one UW campus, but multiple campuses and disciplines.
RELATED: UW Graduate Student Advances Sustainability Initiatives at Chicago's Field Museum
What advice would you give to prospective and current students?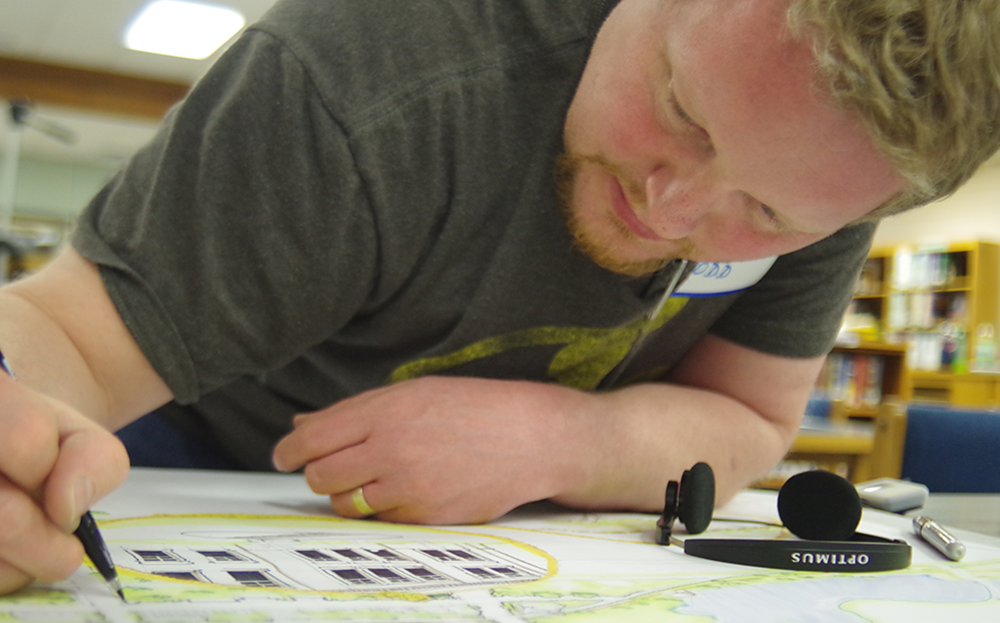 If you're interested in sustainability, chances are, you're also interested in being a part of the fight. If you're not motivated to secure a livable habitat for you and your fellow beings, you probably shouldn't be involved in this sort of business. It's not about saving the planet or ending pollution. It's about holding that tension of the built and natural environment so that we can live in a world that sustains all life.
Sustainability means a lot of different things to a lot of different people. My advice to students is to take some time to consider what it means to you, what you're passionate about, and then go after it.
Want to learn more about how expert program faculty and instructors, like Todd Johnson, teach, support, and prepare UW Sustainable Management students for impactful sustainability careers? Check out the bachelor's degree curriculum or contact an enrollment adviser at 608-800-6762 or learn@uwex.wisconsin.edu.