Over the past two decades, Dr. Betsy Barrett has taught a variety of courses focused within the health and wellness curriculum. She earned a B.A. in physical education from the College of Wooster, a M.S. in exercise science from Miami University, and a Ph.D. in kinesiology with specialization in exercise and sports psychology from the University of Minnesota. With her wealth of higher education, Dr. Barrett views herself as a generalist in the wellness discipline. She currently works as an adjunct instructor at UW-River Falls and an instructor in the 100 percent online UW Health and Wellness Management program.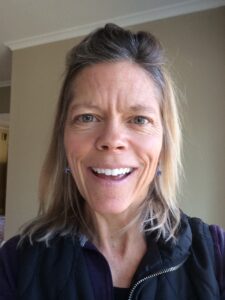 Since the inception of the UW Health and Wellness Management program in 2012, Dr. Barrett has taught the following courses: Introduction to Human Health, The Wellness Profession, Biopsychosocial Aspects of Health, and the Health and Wellness Management Capstone. She has also worked with other UW instructors to revise courses, ensuring program content keeps pace with the dynamic world of health and wellness.
RELATED: An Inside Look at a UW Health and Wellness Management Course: Biopsychosocial Aspects of Health
Along with her work as an instructor, Dr. Barrett serves as a learning facilitator for the National Wellness Institute's Worksite Wellness Specialist Certificate Program.
What follows is a Q&A with Dr. Barrett that gives a glimpse into her approach as an instructor and what students can expect from her courses:
What keeps you motivated with your work in the health and wellness management field?
Guiding and supporting learners holistically is front and center in my role as an instructor (both in the traditional classroom and online). I seek to create spaces in which learners from an array of backgrounds are able build on their strengths, develop their sense of self, widen their perspectives, and think more broadly and deeply.
How did you get involved in the UW Health and Wellness Management (HWM) program?
I was in transition and in the right place at the right time. Annie Wetter, esteemed professor of nutrition and health promotion at UW-Stevens Point and one of the core faculty members who launched the UW HWM program, invited me to develop and teach one of the introductory courses. This was a game-changer for me, and I am ever grateful.
Were there specific attributes of the UW HWM program that caught your attention?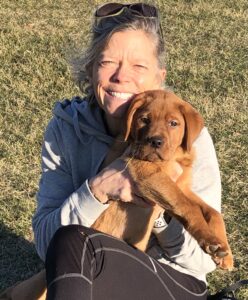 I had taught a general education wellness course online for UW-River Falls since 2005, and at the time, I was somewhat surprised at how the course content and reflective assignments seemed to lend itself well to the online format. Students were more reflective, they shared deeply about their personal experiences, challenges, insecurities, vulnerabilities, hopes, and dreams—much more than in my face-to-face version of the course. Prioritizing the needs of adult learners and lifelong learning were all compelling elements of the UW HWM program.
RELATED: Health and Wellness Management Career Outlook
What has made you continue teaching in the program for the past 10 years?
First, the students—they're fully present and engaged; share generative exchanges; explore new ideas; trust each other; let go of judgment; try on new ideas; and walk in the sneakers of each other by seeking to understand, rather than to just be understood. They have a growth mindset and their commitment to a lifelong journey of learning is obvious.
RELATED: Health and Wellness Management Careers: UW Graduates in the Workplace
And just as importantly, my colleagues in the UW HWM program from whom I feel unconditional support. This includes everyone from the academic directors and the instructional designers to the media team, who I closely work with to create impactful course content.

Get Program Guide
Learn more about our 100% online degree and certificate programs.
What can students expect from your courses?
I strive to create a community where learners feel included, connected, valued, and respected, thus they are able and willing to bring their authentic selves to conversations and discussions. I infuse learning experiences that encourage learners to show compassion and search for common ground to serve the common good.
We discuss the value of exploring ideas from multiple disciplines to develop a greater awareness, sensitivity, and appreciation of the broad spectrum of human perspectives, challenges, and experiences. Nurturing students' well-being so they appreciate themselves as unique individuals of infinite value is also a priority.
Why should prospective students consider the UW HWM program?
If you recognize that your best work usually happens in teams, social and global networks, and partnerships, this program may be a fit for you. You can help your colleagues discover the intrinsic joys of living well by being a bridge of support as they integrate wellness practices into all aspects of their lives. By cultivating a culture of wellness, of caring, compassion and connectivity within your organization and beyond, you can be a profound difference maker and agent of positive change.
Want to learn more about expert faculty members, like Dr. Betsy Barrett, who teach, support, and prepare UW Health and Wellness Management students for impactful careers? Check out the master's degree curriculum or contact an enrollment adviser at 608-800-6762 or learn@uwex.wisconsin.edu.