The University of Wisconsin Health and Wellness Management program continued its webinar series in a session hosted by Emily Moenck, a successful health and wellness manager at innovative air quality company Aprilaire.
Emily offered insight and advice on how to make the most of a wellness career. This is the second of three blogs recapping her webinar.
Here are the first and third parts.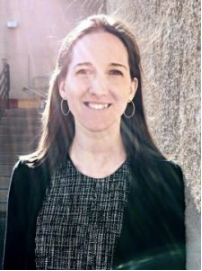 Step Two: Making Her Way Up the Ranks of a Health and Wellness Career 
When she reached the internship stage of her education, Emily was offered her first excellent career advice: seek out larger companies with greater resources and a higher chance of continued growth. Emily can now add to that advice—if you don't find opportunities readily available, propose them yourself! Approach companies that you think you could be of service to and that would provide valuable experience.
Emily's internship was with Kohler, a recognized bath and kitchen design and production company. Her interview at Kohler focused mostly on her strong resume and the unique experiences that differentiated her from other candidates. She was offered a role in environmental health safety—an area in which she felt she could use the most development. The strategy worked; she was offered a full-time opportunity at the end of her internship. At Kohler, she focused on areas she didn't feel as experienced in—designing OSHA safety training, improving and promoting a culture of workplace safety, and managing, analyzing, and recommending actions to improve Workers' Compensation costs.
Lessons Learned:
Be your own advocate! If you aren't presented with an opportunity, propose one yourself.

Build your network: During her internship, Emily made a point to make connections with the Kohler leadership team by inviting them to lunch or seeking their professional guidance.

Play up your strengths, but focus energy on developing your weakest skills as well.

Get Program Guide
Learn more about our 100% online degree and certificate programs.
As Emily gained experience, she realized that workplace safety was not what excited her about wellness. While she appreciated everything she learned from Kohler, she was ready to move on from the role. In 2008, she joined WPS Insurance as a health promotion specialist. This role was a much better fit for her interests—there was a strong emphasis on building relationships with the employees, as well as providing a sound education in healthful practices. These responsibilities inspired her to seek additional education—she explored options for master's degree programs that could further her knowledge, eventually deciding on a Graduate Certificate in Public Health from the Medical College of Wisconsin.
Lessons Learned:
Perform a "career inventory"—at various stages in your career, evaluate what you like and don't like about each position you've held. This will help you understand both your strengths and weaknesses, as well as your likes and dislikes, and can guide the course of your career.

Even a role you enjoy and excel at can be outgrown. When you feel there are no more opportunities for learning, consider moving on.

Appreciate what you're selling. Health and wellness is a truly altruistic calling, and to succeed, you must value helping others. Your efforts can change the course of a person's life.

Don't jump in to a graduate degree—spend a few years in the field to learn which professional areas you prefer. As an added bonus, your employer may reimburse your tuition!  
If you'd like to read more from practicing wellness professionals, check out our blog recaps of past UW Health and Wellness Management webinars.
If you're ready to turn your passion for wellness into a healthy career in the fast-growing field of health and wellness management, call 608-800-6762 or email learn@uwex.edu today to speak with an enrollment adviser; they can answer any questions you have about the UW Health and Wellness Management program.