By Theresa Islo, program manager for UW Health and Wellness Management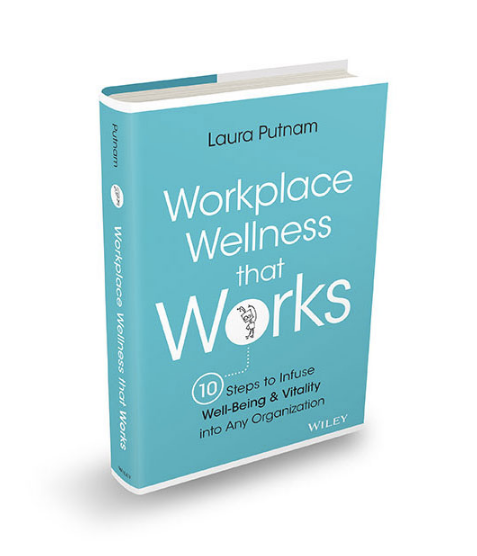 Workplace wellness programs have become standard fare in most organizations, says author and wellness consultant Laura Putnam. According to the 202o Employer Health Benefit Survey by Kaiser Family Foundation, among companies with 200+ employees, 81 percent offered a workplace wellness program in 2020, an 11 percent increase compared to 2008.
However, Laura, the CEO and founder of Motion Infusion, says the classic workplace wellness model is not working well enough, and she argues that workplace wellness program success is within reach. Her advice? Organizations must reshape the work environment to one where the healthy choice is the easy choice. Laura's advice is backed by real-world examples and comes after studying the best workplace wellness programs in the nation.
As the head of University of Wisconsin Health and Wellness Management, I've been inspired by Laura's advice. Her #1 tip: Instead of creating another program, Create a Movement. The way one workplace wellness manager can make a difference is to Start a Movement. A movement, as opposed to a program, is all about integration and can permeate throughout an organization. This is critical. 

Get Program Guide
Learn more about our 100% online degree and certificate programs.
You may be asking, how or where do I start? Laura's book, Workplace Wellness That Works, offers nearly 300 pages of advice on how to start the movement, build the movement, and make it last. It is used as a textbook in our online master's degree curriculum. Her stories and insights have changed the way we approach wellness in our courses.
We are excited to help you Start a Movement.
Want to learn more about how expert health and wellness professionals, like Laura Putnam, contribute to the courses within the UW Health and Wellness Management online program? Check out the program's curriculum or contact an enrollment adviser at 608-800-6762 or learn@uwex.edu.
---
More Health and Wellness Stories
Health and Wellness Management Student Starts Wellness Coordinator Job Before Graduation
An Inside Look at a UW Health and Wellness Management Course: Biopsychosocial Aspects of Health
The Best Online Degree for Personal Trainers Who Want a Full-Time Wellness Career