The disruptions caused by the COVID-19 global pandemic and the resulting economic downturn have exposed the vulnerability of businesses. Whether global pandemic, natural disasters, or a major security breach, businesses that can survive and ultimately recover from such events are those that have strong Business Continuity Management Plans in place. This is also known as operational resilience.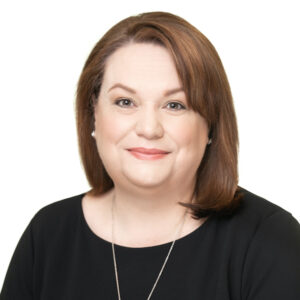 Today, IT has been thrust into the spotlight of business strategy, perhaps like never before. As an important strategic asset, enabling and supporting business processes will always be among the most important IT responsibilities. This is particularly true in the event of a serious disruption in business operations.

As program manager for the University of Wisconsin Master of Science in IT Management, I wanted to gather more insight on business continuity management (BCM) and the specific role IT professionals play in national and world crises. I connected with Karen Cole, the Chief Executive Officer of Assura, Inc., which provides business and government continuity planning and cybersecurity advisory services. During the beginning of COVID-19, Karen started The Disaster Lady blog as a way to help small- and medium-sized businesses struggling with implementing business continuity and disaster recovery programs.

Karen has more than 20 years of professional experience in the BCM field. She is a Certified Business Continuity Planner (CBCP) through the Disaster Recovery Institute International (DRII) of North America, and she is an internationally certified BCM planner with the Business Continuity Institute of London, U.K. holding a Member of the Business Continuity Institute (MBCI) certification:
Q: What is Business Continuity Management and why should it be on the radar for every information technology executive?
Business Continuity Management (BCM) is a capability within an organization to identify and manage threats that can negatively impact operations to an unacceptable level. Most people think of hurricanes and fires when thinking of business disasters. However, BCM includes planning for response to all hazards to ensure the organization can recover from any disaster including, but not limited to, pandemics, data breaches, civil unrest, or other man-made events.

An organization's BCM capability is achieved when there is an implementation of a Business Continuity Program (BC Program). A BC Program includes a governance, risk, and compliance structure that engages the appropriate levels of leadership as well as key subject matter experts in an ongoing process of identifying and implementing strategies, capabilities, and plans that ultimately result in improving the resiliency of the business so that it can successfully recover from any disaster or operational interruption.


Get Program Guide
Learn more about our 100% online degree and certificate programs.
Q: What are the core elements of a BC Program?

Core elements of a BC Program include an approved organization-wide policy, business impact analysis, business continuity risk assessment, recovery strategies, and recovery plans. The types of recovery plans range in form and function and cover areas such as emergency response, crisis management, organizational-wide business recovery, detailed department plans, as well as IT disaster recovery. A BC Program is considered part of a Governance, Risk, and Compliance (GRC) capability of a business.
Q: Why is Business Continuity Management important to information technology leaders?

Technology impacts so much of how work is done today. While BCM and planning is a corporate responsibility, it cannot be achieved without input from IT. Participating in the Business Continuity Planning effort allows IT leaders to be seen as a core resource—not only in the continuation of basic operations during a disruption, but also in the recovery of the business—including all data, processes, etc. after the event. This provides an opportunity for IT leaders to become trusted advisors to those in the highest levels of the organization.

The 100% online University of Wisconsin Information Technology Management program prepares graduates to take on or advance in IT leadership roles. Specifically the ITM 740: IT Operations course explores the best practices and techniques for ensuring the smooth functioning of the IT infrastructure and operational environments, especially during crises, such as COVID-19 and natural disasters.

To learn more, explore the University of Wisconsin IT Management curriculum or reach out to a knowledgeable enrollment adviser. Call 1-877-895-3278 or email learn@uwex.edu.