Do you have a dream job in healthcare but aren't sure where to begin? The University of Wisconsin Bachelor of Science in Health Information Management and Technology (HIMT) will equip you with the knowledge and skill set to become an invaluable member of the healthcare field. 
The UW HIMT program is an excellent option for professionals wanting to make a career change. Since no previous experience is required to enroll, high school students and those with associate degrees can also apply. Students who have some college credit but no bachelor's degree can even combine transferable general education credits toward the program.
Different Tracks for Different Goals
The health information field is the intersection of business, health science, and information technology, meaning there's truly something for everyone. Courses like HIMT301: Digital Literacy in Healthcare and HIMT310: Healthcare Systems and Organizations will introduce students to the fundamentals of the field, while later courses feature specialized topics related to healthcare. 
With two different tracks in the program, students have the choice of concentrating on management, technology, or both. The Health Information Management track allows students to familiarize themselves with the business aspects of healthcare to analyze and secure patients' protected health information. In the Health Information Technology track, students focus on programming and data security to support electronic health records.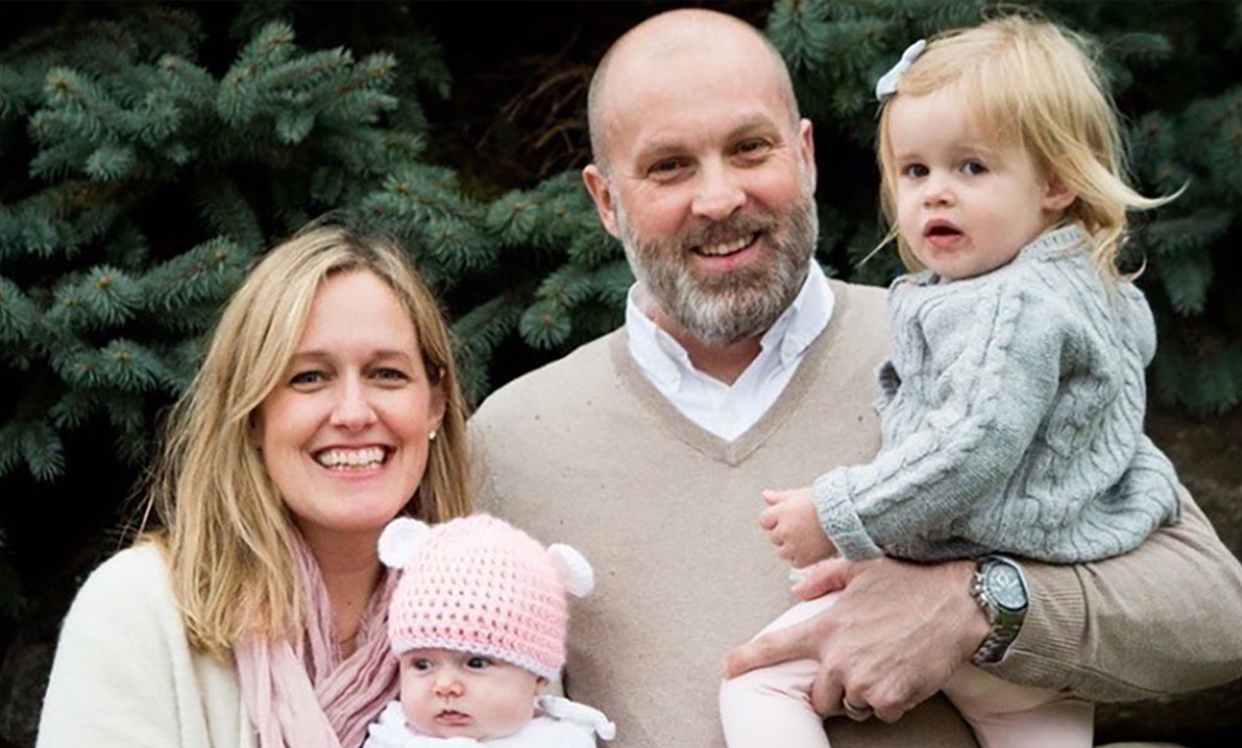 If HIM and HIT are equally appealing to you, students have the added option of dual-tracking. That's what UW HIMT graduate Chris Harrison did, a decision which helped him land his first healthcare job as a HIM analyst at UW Health in Madison, Wisconsin.
"The job description had a broad list of requirements—from document imaging and database management and development to support—so the fact that I completed both the management and the technology track served me well," Chris said. "I'm able to wear many hats."
The skills Chris learned and connections he made while dual-tracking in the program also aided him during the capstone project, where students have the chance to work at a healthcare-related internship site. 
RELATED: Healthcare Business Analyst Says Specializing in Both HIM and Health IT Boosted Her Career
Capstones Curated for Career Success
For Katie Eichman, the capstone was a highlight of the program. Katie had always been interested in a career in healthcare, but she wanted an administrative role as opposed to working directly with patients. This made the UW HIMT program a perfect starting point for reaching her goals.
The capstone can be tailored to your own interests and career aspirations. Upon completing the project, students will graduate with real-world experience which can lead to job placement.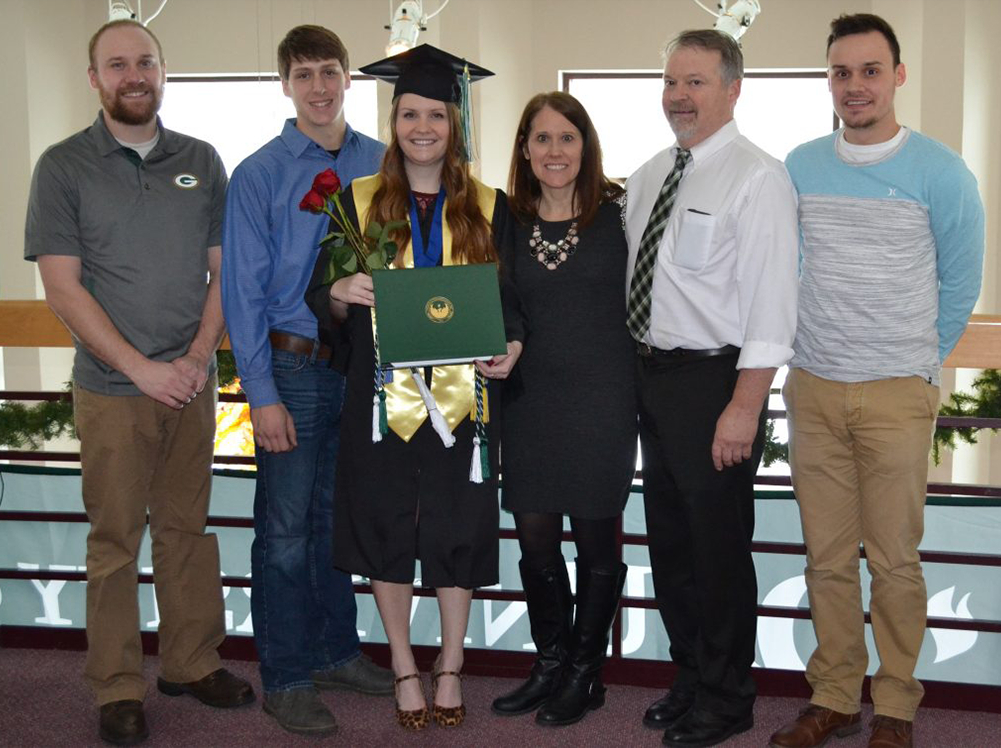 Katie completed her capstone at SSM Health St. Agnes Hospital in Fond du Lac, Wisconsin. The project involved working with staff to compile a list of LCD coding errors in order to find trends within the data. Katie used data mining and other skills she learned in the program to create a database of patterns and presented the results to hospital management.
"This was the first time I worked in healthcare, so the project brought to life many of the terms and ideas I had learned in the coursework," she said.
Katie graduated from the UW HIMT program and went on to become a coding specialist at BayCare Health Systems in Green Bay, Wisconsin, where she was later promoted to the role of Applications Analyst.
"My University of Wisconsin HIMT degree prepared me for working in many different areas of the HIMT field," Katie said. "That's why this degree is so sought-after by employers."
For a list of capstone projects completed by other UW HIMT students, visit our capstone library.
A Bright Future in the Field
What's also sought-after are dedicated health information professionals who can help improve patient care. The job outlook for HIMT is strong and comes with the potential for many high-paying positions. According to the U.S. Bureau of Labor Statistics, employment of health services managers will increase over 30 percent by 2030, which is significantly faster than the national average of 8 percent.
With a UW HIMT bachelor's degree, you'll have the knowledge to work anywhere patient info is captured and collected. This opens the door to a variety of healthcare settings, from hospitals and physicians' offices to IT system vendors. With more and more HIM departments going virtual, there's also a growing number of healthcare jobs that can be done remotely from home or at an organization's satellite office.
No matter what stage of your career you're in, the UW HIMT program has the quality education you need to transition into healthcare. 
Ready to Enroll?
Enrollment advisers are happy to answer any questions you may have about the program or the application process. Call 608-800-6762 or email learn@uwex.wisconsin.edu.