Taking courses in the University of Wisconsin Associate of Arts and Sciences (AAS) program can be a stepping stone to advance your educational or professional career. Whether you want to take college courses as a high school student or returning adult, the 100 percent online program provides an accessible and affordable education.
Get a Head Start on College
With the ability to take certain college-level courses prior to graduation, high school students throughout the state have access to a University of Wisconsin education before setting foot onto a college campus. 
Public and private high school students who participate in the Early College Credit Program (ECCP) are able to earn credit through the UW AAS program and transfer those credits to UW schools and other institutions. While students have the option of paying for tuition themselves, ECCP can also cover a portion of the costs. 
For more information on how to apply for ECCP, visit the UW Help website or contact the admissions office at your preferred home campus. 
Round Out Your Studies
Current college students who are already enrolled in a degree program can supplement their campus studies through UW AAS. 
The online program allows students to complete prerequisites or take General Education courses like UWX RE101: Introduction to Religion without having to attend in-person classes. The broad program curriculum features courses that improve critical thinking skills, develop cultural self-awareness, and promote lifelong learning. 
Other examples of courses include:
With almost 60 courses to choose from, students have plenty of ways to fulfill degree requirements. 

Get Program Guide
Learn more about our 100% online degree and certificate programs.
Further Your Education
Have you considered going back to school and continuing where you left off?
The UW AAS allows returning adult students to finish a degree they previously started. The program provides a solid foundation that stands alone or can lead to a bachelor's degree within the UW System or at other four-year universities. 
For Lori Sipos, earning a degree has been a lifelong goal. As a single parent working full-time, she needed a program that could fit into her busy schedule. Thanks to the instructor-led and semester-based UW AAS program, Lori was able to get back into the rhythm of learning and make a successful transition into college.
Lori isn't the only one in her family working toward an associate degree: her son and daughter have both enrolled in the program to advance their education together.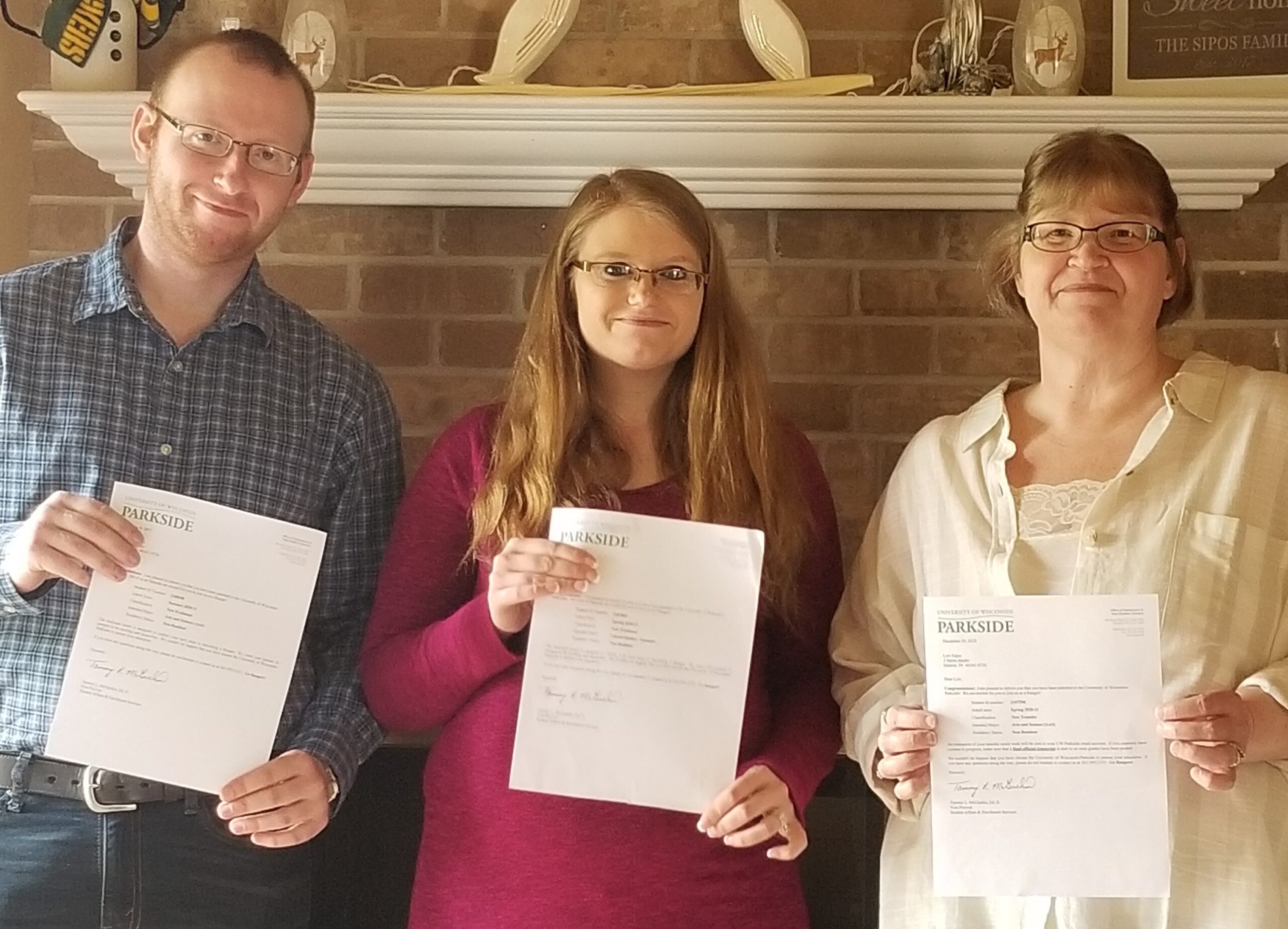 If you're thinking about pursuing an associate degree, Lori shares the same advice she gave her children: 
"Do it. It'll be well worth it in the end." 
A Program For Everyone
The UW Associate of Arts and Sciences program benefits students at all stages of learning. College students looking to take additional courses can shorten the time to a degree, while high schoolers can head into college already having earned some credit. 
For degree-seekers, higher earning potentials are one of the top reasons to get an associate degree. According to the U.S. Bureau of Labor Statistics, associate degree holders make an average of nearly 15 percent more than people with a high school diploma. Career advancement is another compelling factor, as an associate degree can pave the way for some management roles. 
With flexible online courses that can be completed anywhere and on nearly any device, the UW AAS program is designed to help you fulfill your education goals.
What's Next? 
Interested in learning more about the 100 percent online UW Associate of Arts and Sciences program? Take a look at the curriculum page or reach out to an enrollment adviser with any questions about the program. For more information, call 608-800-6762 or email learn@uwex.wisconsin.edu.