Music has played a large role in Rosetta Sellers-Varela's career. As a freelance musician who earned her BA in music education from Western Illinois University, she's worked as a professional singer, conductor, and music teacher in the greater Chicago area. Her other passion in life has been biology and the desire to help others, which led her to enrolling in the University of Wisconsin Master of Science in Applied Biotechnology.
Although she had already completed a bachelor's degree, Rosetta recently earned her Associate of Science degree from City Colleges of Chicago-Wilbur Wright College in order to complete prerequisite courses for the UW Applied Biotechnology program. She began the 100 percent online master's degree program in August 2022 and has been grateful for the ability to take courses from home while being with her family. As a woman of color in the STEM field, Rosetta hopes to use her postgraduate education to conduct cancer research and assist those with health disparities across all communities.
Learn more about Rosetta's experience in the UW Applied Biotechnology program below: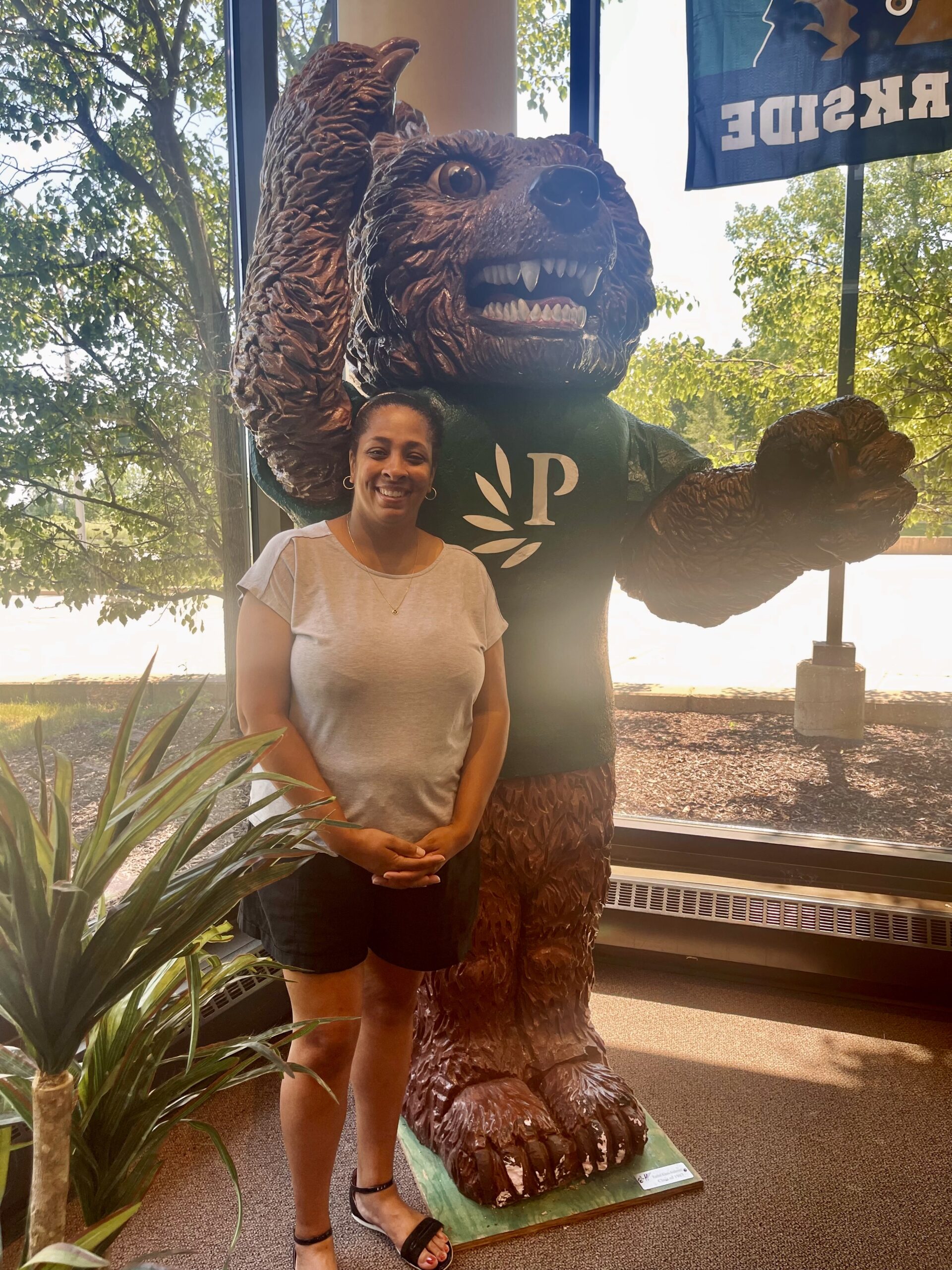 "My biotechnology journey began through my career in music. Yes, you read that correctly. 
My two passions in life have always been music and biology. After starting my undergrad as a biology major, I ultimately made the difficult decision to switch to music. I completed a BA in music education and enjoyed a career as a teacher/conductor/professional singer. My interest in biology never waned, and I began to take prerequisite classes in the hopes of being accepted into a MS program. Being a teacher, student, wife, and parent of four children made the journey pretty long, but I finally completed an AS degree. 
As I was driving and daydreaming about my next steps, I looked up and saw a billboard about the MS Applied Biotechnology program through the University of Wisconsin Extended Campus—a literal sign from above! I did some research, chatted with [the enrollment adviser] Madison a few times, and applied. The day I was accepted into the program was one of the happiest days of my life, because I was on the way to fulfilling a lifelong goal.
The online program was going to allow me to take my courses, remain at home with my family, and still allow time for my career as a freelance musician. The Research and Development track will give me the skills necessary for a career in cancer research, and I look forward to helping as many people as I can, especially those experiencing health disparities.
The program has been a wonderful experience. I have learned a great deal in a short amount of time, the professors are incredibly patient and helpful, and my fellow students are kind and knowledgeable professionals. 
I know how difficult it is to begin a new program, to start over again in life, and to find time to do it all. But, I can tell you it is 100 percent worth it. It's never too late!"
---
Want to learn more about the online University of Wisconsin Master of Science in Applied Biotechnology? Check out the curriculum or contact an enrollment adviser with any questions about the program. For more information, call 608-800-6762 or email learn@uwex.wisconsin.edu.
UW Applied Biotechnology is a collaboration of UW System campuses. Rosetta is earning her degree through UW-Parkside.

Get Program Guide
Learn more about our 100% online degree and certificate programs.