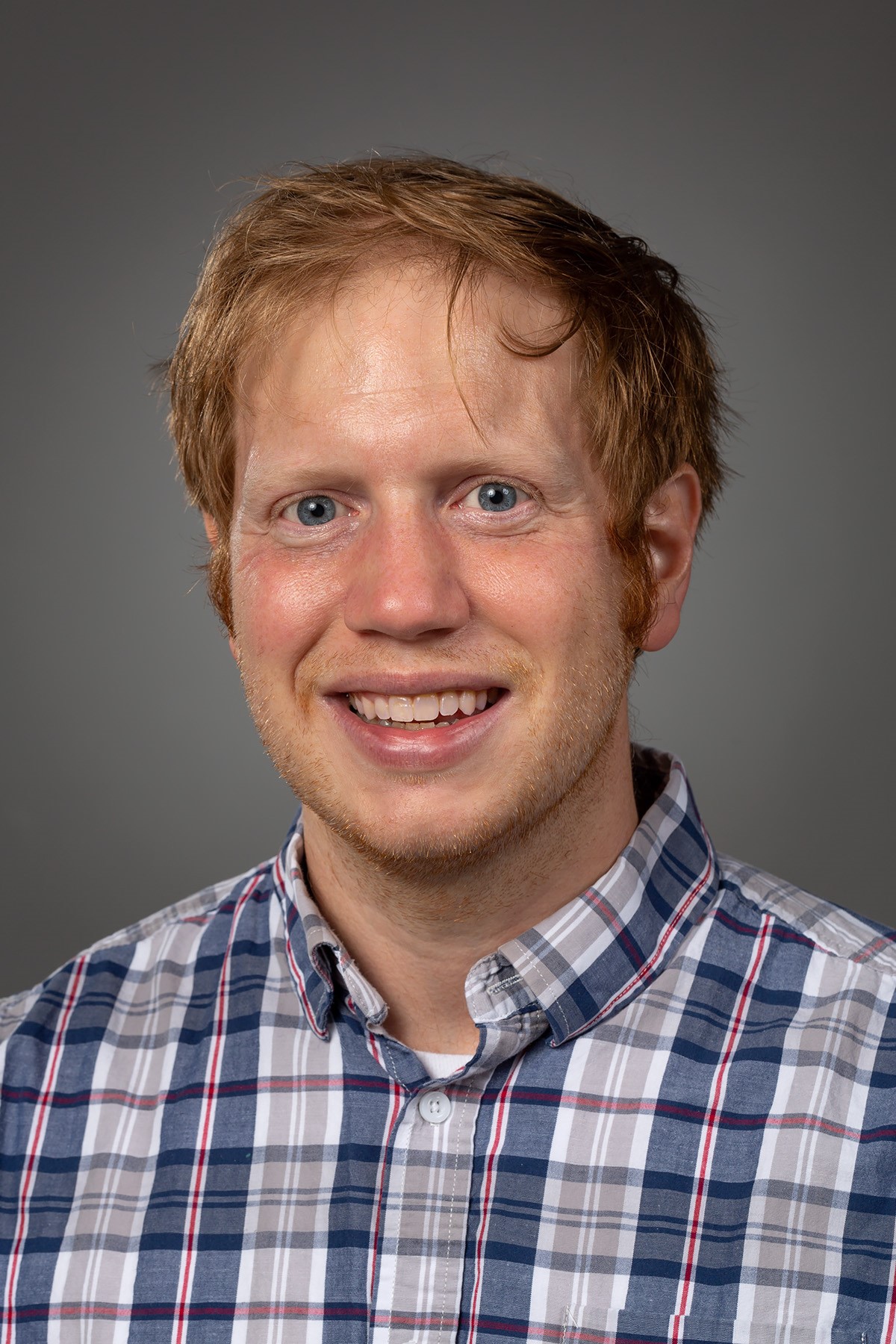 Students in the University of Wisconsin Master of Science in Applied Biotechnology will complete the ABT 790: Capstone course, typically during their final semester. The capstone project takes everything they've learned in the program and gives the student the opportunity to apply these concepts in a real-world setting through research and professional networking. 
Those who complete all core courses and at least two track courses in the program will first take the ABT 789 Pre-Capstone course, which prepares students for the more self-directed capstone project. This includes forming a partnership with a capstone host in the biotechnology field, identifying a problem that your project will cover, and presenting a proposal to others in the course. 
For some, the capstone project can seem overwhelming. What if you're new to biotechnology and aren't sure how to find a capstone site? When should you start thinking about what you want your project to focus on?
We spoke with Dr. Michael Steury, an assistant professor in the Department of Biology at UW-Stevens Point, to answer these questions and learn more about what students can expect in the capstone course.
Michael has been teaching the UW Applied Biotechnology pre-capstone and capstone courses since the Spring 2022 semester. He earned his AS in Biology at Hesston College, BS in Chemistry/Biology at Goshen College, and PhD in Physiology at Michigan State University. He is also a member of the American Association for the Advancement of Science and American Physiological Society.
The following Q&A with Michael takes a closer look at the capstone project experience:
What are the most common questions UW Applied Biotechnology students have regarding the capstone project?
"What if I can't complete the whole project in time?"
I always encourage them to err on the side of too much and then scale back if necessary. Even the best laid plans have the potential to go awry, and if problems come up we can always adapt or troubleshoot. That is a very real part of any project.
"Can I start the project early?"
We encourage early planning to find a mentor and develop an idea, but until you start the pre-capstone course, you shouldn't start the actual project. Once your project is approved in the early stages of the pre-capstone course you can usually get started though!
At what point in the program should you start preparing for your project?
As soon as you begin the program, it's beneficial to start thinking about what your project may look like. Talking with people who you respect or would like to work with and getting a sense of what your project might look like. Sometimes there are hurdles within your site to overcome (legal questions, timing, etc.), so getting a head start can make sure that you can start your project when it matches your schedule.
What types of projects have students done in the past, and where have they done these projects?
I'd encourage everyone to go and look at the Capstone Projects page and see the examples of previous projects, but we've had a really great set of diverse projects. Depending on the track you've selected it can lead to very different looking projects ranging from traditional laboratory bench work on viruses to developing plans to take finished projects to market and getting FDA approval.
The majority of students do their project at their current employer or school, but others have had success at securing a project at businesses within their communities that they would like to apply to or establish a relation with. Others have even had success finding locations across the country and creating projects that they could complete remotely.
"This capstone experience allowed me to explore a new realm of techniques and tactics to better understand biotechnology and the literature within/around it! The capstone was well-organized but left a lot of room for flexibility. Overall, a great way to end a great program!"

—UW Master of Science in Applied Biotechnology graduate, Keegan Brighton
Do you have suggestions for how to identify a capstone project?
Most start with their supervisor or with a department head who they have a relationship with. Asking if there are projects or goals the company has that they haven't been able to dedicate personnel or resources to can be a great place to get ideas and design a project that can be beneficial to both you and your company. 
If you are looking for something offsite or don't currently work in a biotech lab or company, students often look to their communities (usually starting with a Google search) and calling those companies and simply asking if there is something they could volunteer for. Get creative: find papers online that are interesting and contact the head author, contact professors from your undergrad and see if they have availability, approach anyone you think might be able to work with you.

Get Program Guide
Learn more about our 100% online degree and certificate programs.
What should students with no prior experience in the biotechnology field do if they are concerned about identifying a capstone project or getting connected to a capstone site?
Think about what your goals are for the end of this program. Is it to secure a position in a biotech company? Is it to do research in a laboratory environment? Whatever that goal is, think of how you can use this project to bolster your resume or get your foot in the door at a location where you would like to secure a job. Offer to volunteer your time to help get experience or to establish relationships that may help you get connected with people in those locations.
RELATED: Business Professional Returns to School and Attains Biotechnology Job Before Graduating
What if your project doesn't go as planned or something unexpected happens?
Setbacks are a part of any project. There is generally ample time to troubleshoot and get those problems solved in time to still complete the project. In a worst case scenario, negative results are still results! There are ways to document problems and your attempted solutions to those problems. As stated earlier, we generally advise you to propose an ambitious project and then as you get into it and start working through the problems that arise, scale back and assess which objectives you can complete in the semester.
Want to learn more about the 100 percent online University of Wisconsin Master of Science in Applied Biotechnology? Review the curriculum or contact an enrollment adviser with any questions about the program. For more information, call 608-800-6762 or email learn@uwex.wisconsin.edu.